6 Unique Features Renters Love in Downtown Chicago Apartments
October 13, 2014 | By Amy Galvin
Reading Time: 2 Minutes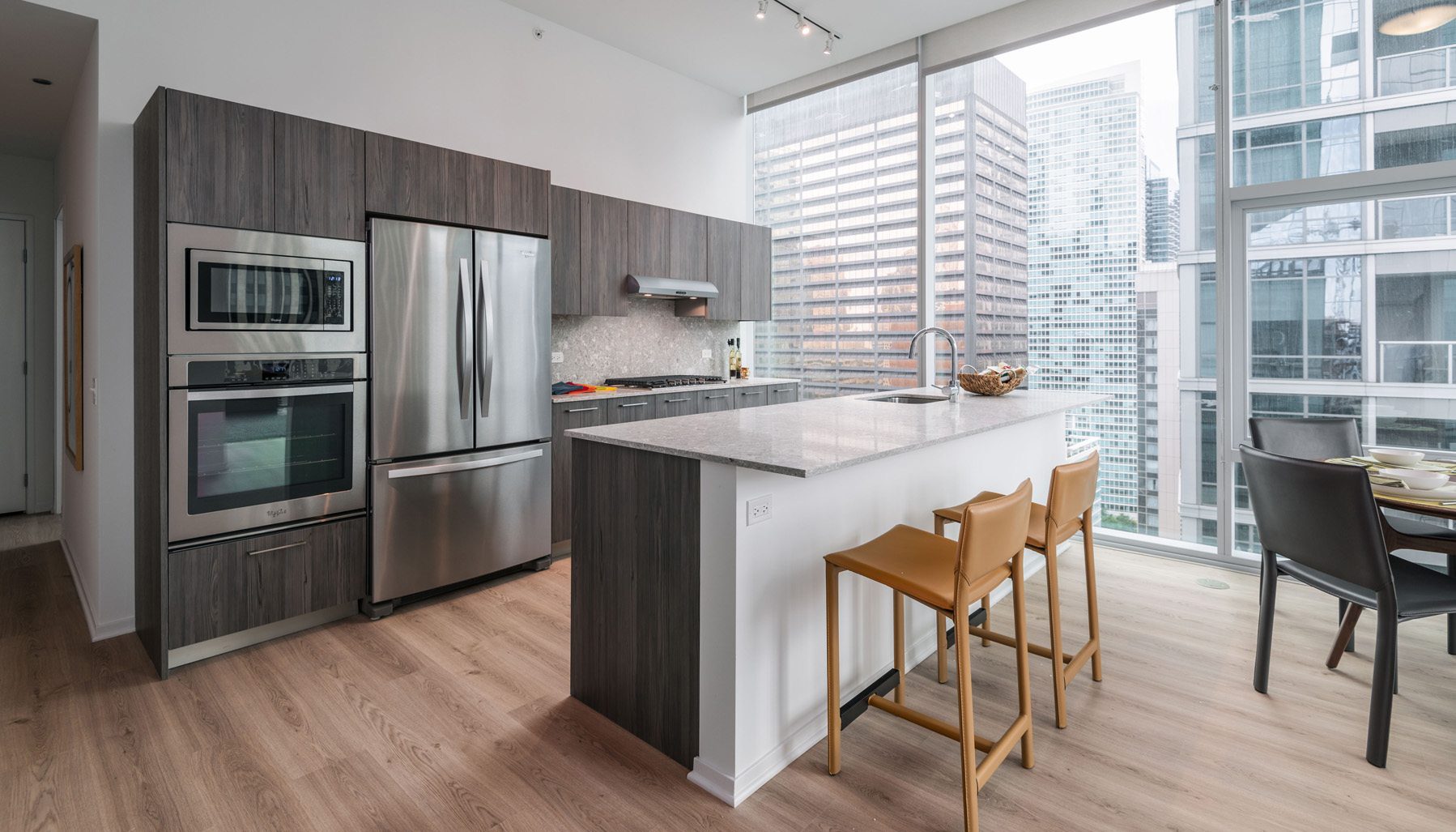 As experts about downtown Chicago apartments, we know what renters are looking for when it comes to their next great apartment. Most luxury Chicago apartment buildings feature 24-hour doorman, upgraded fitness centers and beautiful common spaces all residents appreciate and love.
These days, luxury renters have come to expect those types of amenities in high-end Chicago buildings.
What's attracting renters when every building offers similar perks?
Here are 6 unique features downtown Chicago apartment renters love:
1. Easy Rent Payments
Automatic payment options are essential to modern day renters. No one wants to drop a check off in the property manager's office. Chicago apartments that offer auto-rent collection, or even allow renters to pay their monthly rent with a credit card (so renters can earn points), have an edge over the inconvenient rent collection box.
2. Hardwood Throughout the Apartment
Chicago apartments with hardwood floors are an absolute must for discerning renters. If an apartment unit features hardwood flooring in the bedrooms it becomes even more attractive to a potential resident looking for an upgraded finish.
3. Concierge Style Service
The newest Chicago apartments feature an in-house concierge staff ready to make their residents' wishes come true. Does a renter need concert, sports or event tickets?  A reservation at the hottest restaurant? A car service to the airport? Or perhaps they want a package delivery placed in their apartment upon arrival. The apartment concierge is there to help.
Chicago luxury apartments are finding unique ways to include technology in their homes. State-of-the-art theater rooms, Fitness on Demand systems in the gym, built-in Blue Tooth technology in apartments and amplified Wi-Fi – downtown Chicago apartments that offer upgraded technology are ahead of the competition with tech-savvy renters. Convenience is critical to the busy Chicago renter.
Leed certified Chicago apartments are attractive to renters as more people are looking for ways to live sustainably. The newest innovation in green Chicago apartments is the Nest Learning Thermostat System, which learns a tenants heating and cooling patterns and will ultimately regulate itself without the touch of a button. And if you really want to make the grade with renters, a smoke-free property is the simplest way to go green and has a major impact on the health of tenants.
6. Optimal Apartment Storage
Believe it or not, one of the first thing luxury renters will do upon viewing an apartment is check the closet space. The most beautiful apartment in a great neighborhood may get passed over if it lacks closet space. Closet space is key with renters. Many Chicago apartment developers can overlook this important feature when planning new apartment developments. Storage space within an apartment attracts renters and well built-out, customizable closets definitely earn bonus points.
The Chicago luxury apartment market is competitive and when it comes to attracting renters it's all in the details.
Did we miss anything? Share your thoughts in the comments below!
Follow Us on Social
Apartment Experts
Spend less time apartment hunting, and more time living. Luxury Living is a complimentary service to make your apartment search easier, and even fun. Whether you're new to the city or simply in need of a change, we are here to help.