Apartment Buildings in Lincoln Park
September 25, 2020 | By Lauren Bozarth
Reading Time: 2 Minutes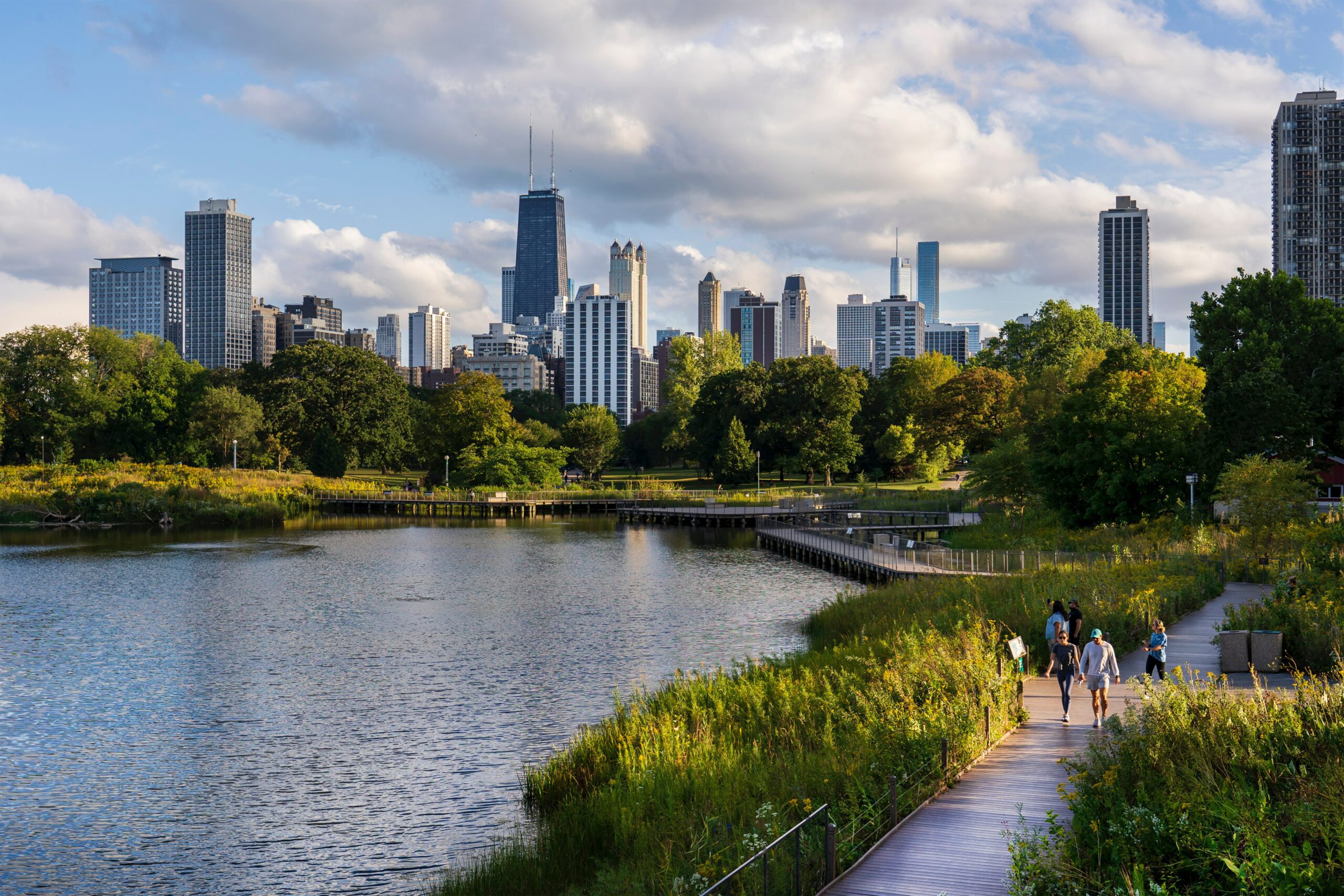 The Lincoln Park neighborhood offers the perfect mix of urban and residential living. With incredible convenience and unbeatable neighborhood charm, this community provides an ideal place to call home.
Along with the ideal location and atmosphere, prospective residents also have an impressive selection of luxury apartment building in Lincoln Park.
About the Lincoln Park Neighborhood
Lincoln Park sits only a couple of miles from the downtown "Loop", right along Lake Michigan.
The neighborhood provides direct access to expressways and plenty of public transit options.
Residents are also conveniently located next to other favorite Chicago neighborhoods, including Old Town directly South, Wicker Park to the West, and Lakeview to the North.
While beautiful high rises sprinkle the area, this adorable neighborhood is known for its historic brownstones and other unique walk-ups.
A diverse mix of people populate the area- from young working professionals to the University of DePaul students living near the Lincoln Park campus.
Lincoln Park Apartment Buildings
Discover a few of our favorite Lincoln Park apartment buildings:
Norweta – 2611 N Hermitage- This residential apartment development provides a unique take on city living, with rental properties privately tucked away, and multiple units offering private entrances.
Additionally, residents have full access to the courtyard and garden, cozy fire pits, grilling areas, resort-style pool, 24-hour fitness center, sports court, climbing wall, hammock park, and more.
Each unit at Norweta boasts European style kitchens with top-of-the-line appliances and solid quartz countertops with individualized tile backsplashes, as well as spacious layouts.
The Apartments at Lincoln Common– 2345 N Lincoln Ave- Located in the heart of Lincoln Park, these sleek, brand-new towers house impeccably detailed residences, each with their own amenity spaces to offer an equally exceptional experience.
Tenants can choose from studios, Jr. 1-bedrooms, 1-bedrooms, 2-bedrooms, and 3-bedrooms apartment homes and penthouses, all boasting modern features throughout.
The building boasts jaw-dropping amenities, including a state-of-the-art fitness center and yoga studio; a game room with arcade, shuffleboard and pool tables; sky lounge with entertainment kitchen; coworking lounge; and a pet spa and owner's lounge.
Elevate– 930 W Altgeld St- Right up the street, you can find these equally impressive apartments.
With a variety of floorplans and stunning finishes, you can easily narrow down your dream home.
The complex offers upscale finishes elegant amenities, including a rooftop fitness center and pool deck complete with cabanas, a large courtyard overlooking Lincoln Avenue, and a common area with built-in seating and WI-FI.
Elevate is located just a few steps from iconic neighborhood entertainment venues such as the Apollo Theater, Victory Gardens Theater, and the Lincoln Hall.
If you are ready to make Lincoln Park your new home, connect with one of our experienced team members to visit or learn more about these luxury apartment buildings in Lincoln Park.

Follow Us on Social
Apartment Experts
Spend less time apartment hunting, and more time living. Luxury Living is a complimentary service to make your apartment search easier, and even fun. Whether you're new to the city or simply in need of a change, we are here to help.