Favorite Friday: Luxury Living Chicago's Top Rental Properties – Madison Aberdeen Place
April 4, 2014 | By JD Eaton
Reading Time: 1 Minute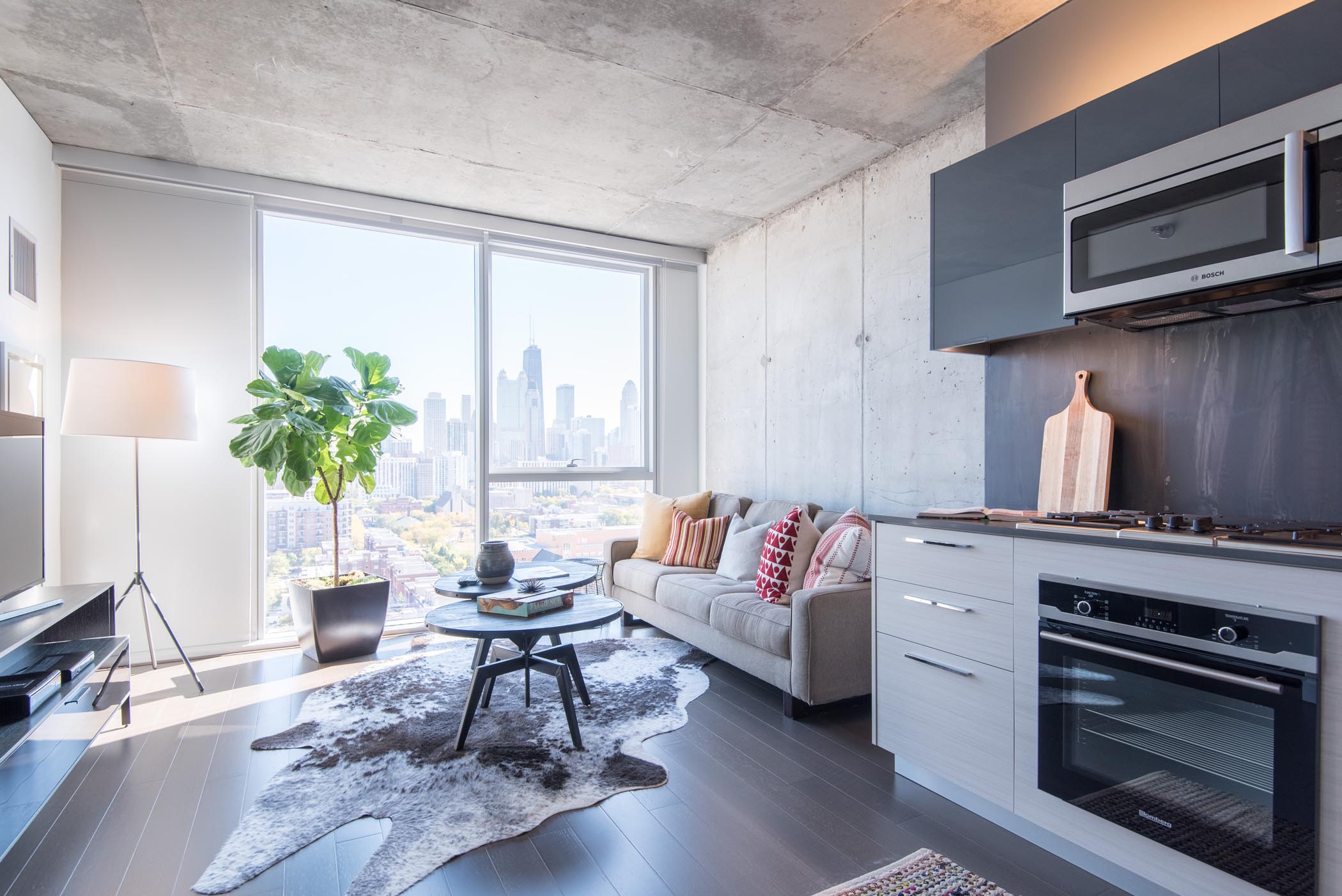 This month we will be showcasing our team's favorite downtown Chicago rental buildings. We asked each Luxury Living Chicago Realty team member to share their top Chicago rental building and why they think it's a great option for downtown Chicago renters.
Team Member: Andrew Rohan – Residential Consultant
Favorite Property: Madison Aberdeen Place (20 – 22 N Aberdeen, West Loop)
Here is what Andrew had to say:
The West Loop is Chicago's newest hot area to live and Madison Aberdeen is a community of several buildings located in a blossoming neighborhood with a mix of new restaurants and bars. Madison Aberdeen Place does not need a pool or fitness center to be considered one of the most luxurious in the city. The units provide residents with spacious living areas, bamboo flooring, and some of the highest quality appliances that I have seen in a rental building. Prospective tenants are often surprised that these are rental units because Madison Aberdeen Place truly has condo quality finishes.
I love the rooftop deck because it allows you to feel the close proximity to downtown, while also offering the local neighborhood flavor. I am very excited for 20 and 22 N Aberdeen to finish construction, so that more tenants can choose Madison Aberdeen Place as their favorite building in Chicago.
Follow Us on Social
YOUR INSIDE LOOK AT WHAT'S NEW ON IG
View on Social
About Us
At Luxury Living, we define "luxury" as a quality of life. Luxury living may mean having a home-office with breathtaking views from your apartment's floor-to-ceiling windows, or being within walking distance to your favorite restaurants and activities. Whatever luxury means to you, let us help you find it.
Learn More
Contact Us