Key Lessons from 2014 for Leasing Downtown Chicago Apartments in 2015
December 1, 2014 | By Aaron Galvin
Reading Time: 4 Minutes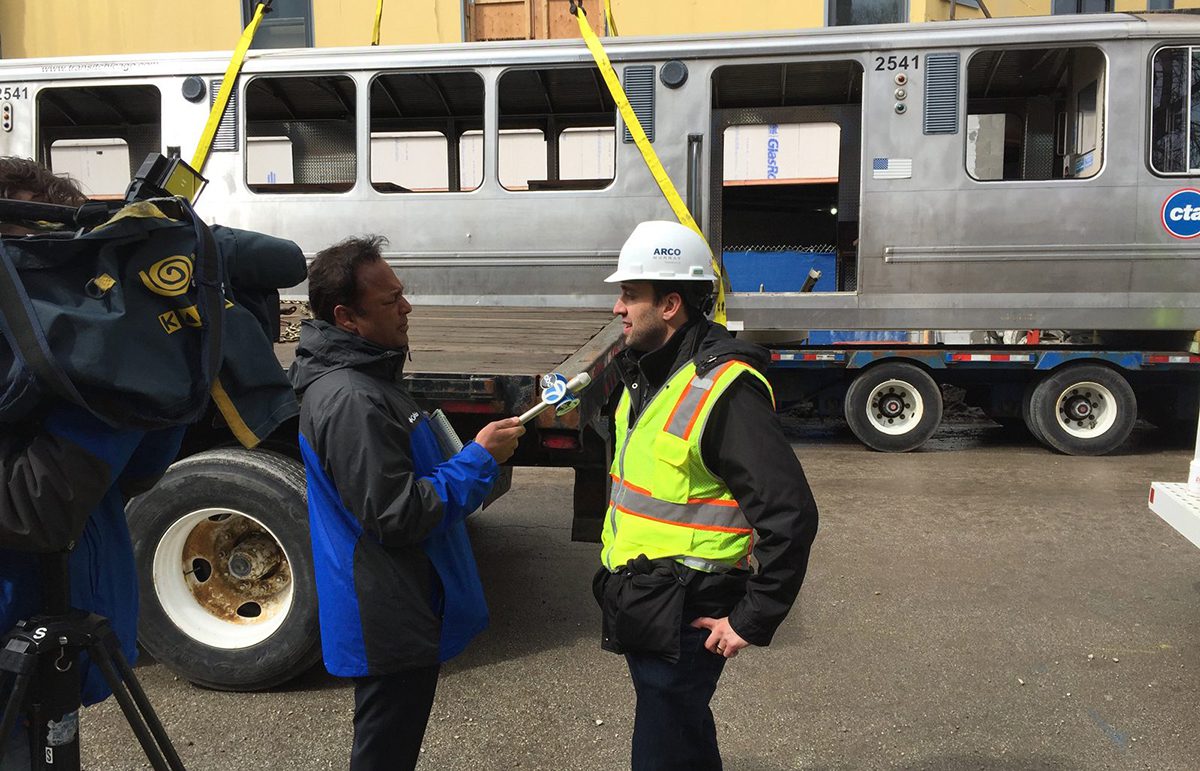 For the first time in recent memory Crain's Chicago Business, in accordance with Appraisal Research Counselors, reported the market for downtown Chicago apartments has…wait for it…."cooled off." After years of increasing rents, lack of concessions and almost no availability in any of the newest apartments in downtown Chicago, there was finally a drop in rent per square foot, absorption and occupancy.
As we head into 2015, let's take a look at what this means for renters, developers and other stakeholders for luxury Chicago apartments.
The Big Picture in 2014
According to the Crain's article, the average price per square foot fell 4.3% to $2.66 from an all time high of $2.78. Both of these figures factor in concessions that include free rent and other incentives. In looking at "chunk pricing" (the actual dollar amount) that means a typical 800 square foot one bedroom apartment in the newest luxury building went from $2224 to $2128 and a typical 1100 square foot two bedroom dropped from $3058 to $2926.  These numbers do not include parking or utility packages that add another $300 per month to the overall rental number.
These are significant drops and really add up in a 400 unit building.  If you look only at these numbers, this is cause for concern for developers planning to build another 5000 plus apartments in the next few years. But drilling into the true luxury sub-market and investigating absorption rates paints a much rosier picture.
The Ultra-Luxury Market for Downtown Chicago Apartments
While this quarterly report is a good barometer for the entire "luxury market" there is a submarket of ultra-luxury, brand new buildings who are enjoying unprecedented success.
Most of the newest buildings recently stabilized, such as AMLI River North, Hubbard Place and 500 Lake Shore Drive maintained strong occupancy through September. Along with the buildings in lease up including OneEleven, Catalyst and 73 East Lake, all achieved rents over $3.15 per square foot, indicating a healthy ultra-luxury market.
This should instill confidence in developers bringing brand new buildings to market over the next 24 months.
However, there is one caveat. Absorption, the number of units rented in a given time period, has to be a developer's goal versus getting top dollar. The target of $3.25 – $3.50 per square foot will be hard to sustain as more inventory hits the market.  Developers should think more along the lines of $3.00 – $3.15 per square foot, a very attainable price that still makes financial sense.
Developers and property management companies have to recognize that every dollar is not as important as getting new buildings filled.  That means offering concessions, having the right pricing and most importantly, delivering in the peak season.
For example, OneEleven, 73 East Lake and Catalyst had a tremendously successful second quarter, emphasizing the paramount importance of delivering in the early summer where demand is highest and making sure to take advantage of every rental during this crucial period.   You can't replicate May – this is when apartments get rented.
In looking forward to early 2015 in this sub-market, there are a number of new apartment buildings in Chicago that have every chance to lease up in the summer of 2015. These include Jones Chicago (delivering in January), Arkadia Tower (delivering in March), North Water Apartments (delivering in March), Jeff Jack Apartments (delivering in May) Eight 0 Five LaSalle (delivering in May) and State and Chestnut (delivering in June).
The key feature of these new buildings is a prime location and even greater common space amenities. Amenities such as rooftop pools with private cabanas, state of the art business centers, and outdoor grilling and dining will continue to be a huge draw.  Also, many of these buildings are starting pre-leasing earlier than ever with offices opening after the first of the year to offer options to the renter who is ready to make a change in the spring.   Every year, lease-ups start even earlier than the year prior.
Better Fourth Quarter Absorption for Downtown Chicago Apartments in 2014
Another positive trend we are seeing is an increase of activity and leasing in the fourth quarter, due in large part to properties being priced correctly for optimum absorption.  For months it's been reported that jobs are coming to Chicago and we are seeing this first hand in working with clients who are relocating here in early 2015 to work at the Mart and in the West Loop.  Job growth in the prime inner core is real and it's driving a lot of the absorption of the newest luxury apartments.  Pricing is attractive right now as compared to earlier this year and that helps new Chicagoans stay closer to downtown and work.
Pricing Luxury Chicago Apartments in 2015 and 2016
My prediction is that concessions will continue into the early Spring 2015 but be pulled back slightly again around March lifting prices just a bit.  The key for the newest developments is to set pricing now, but be flexible based on the market. With pre-leasing done the right way, there is a unique opportunity to gauge the pulse of the renter prior to opening.  This will ensure everything is in place to succeed during those prime summer months.  If you are figuring it out in May, it's too late.
2016 is uncertain.  Developers who are planning at over $3.00 per square foot have an uphill battle, especially if the building is not in a prime area such as River North or West Loop.
In working with thousands of Chicago renters each year, Luxury Living Chicago has a constant pulse on the market and renter preferences.  Our knowledge and insight help developers and property managers adjust pricing accordingly and help the renter know how to find the best value. We thrive in the pre-leasing and lease-up phase of a building and are always happy to offer guidance to anyone interested in understanding the rapidly changing luxury Chicago apartment market.
As always, 2015 will be a great time to rent downtown Chicago apartments.
Follow Us on Social
Apartment Experts
Spend less time apartment hunting, and more time living. Luxury Living is a complimentary service to make your apartment search easier, and even fun. Whether you're new to the city or simply in need of a change, we are here to help.