Ahead of the Curve: Residential Innovators Panel Multifamily Forum Chicago
April 11, 2016 | By Amy Galvin
Reading Time: 2 Minutes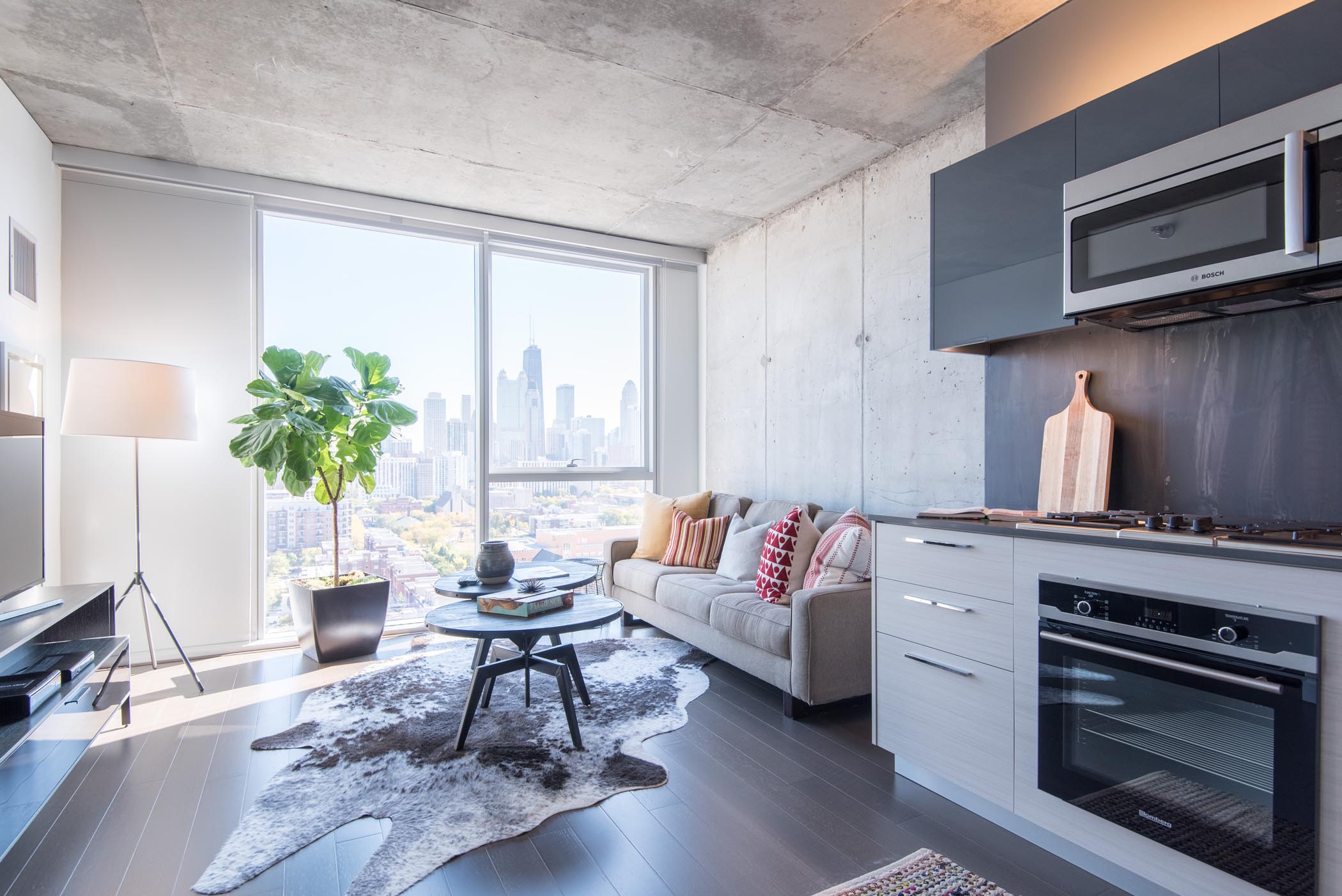 "Chicago's Finest" is a term not often used in real estate; however, the city does have its share of outstanding real estate innovators. Whether it is mastering adaptive reuse, discovering the city's next great neighborhood, getting the best amenities in place or developing outstanding condos, it takes a special set of skills to lead the pack.
At the Marcus & Millichap Multifamily Forum on April 6th at the Mid-America Club, Luxury Living Chicago's managing broker, Aaron Galvin, participated in a panel that brought together some of Chicago's most exciting players to discuss best practices and shed light on what makes a true "innovator" in the multifamily field.
Along with Galvin, The Ahead of the Curve: A Residential Innovators Power Panel, featured Randy Fifield of Fifield Companies, Alan Lev of Belgravia Group and David Ruttenberg of Marc Realty. Panel members discussed the changing way renters are looking for, and living in, apartments and what is making their companies stand out in a crowded apartment marketplace.
Galvin discussed Luxury Living Chicago's focus on data and specialization in leasing to offer a higher level of real estate services to its clients, partners and customers.
Fifield spoke about her company's focus on building a community and offering personalization within large apartment buildings.
Lev explained how Belgravia Group utilizes current trends to build condos that appeal to today's buyers.
Ruttenberg described Marc Realty's philosophy of "what's old is new again" to offer renters innovative living spaces.
All panelists agreed that today's renters are savvy, educated and know exactly what they want, so it's best to build living spaces that cater to a society of people who are "renters by choice."
Follow Us on Social
YOUR INSIDE LOOK AT WHAT'S NEW ON IG
View on Social
About Us
At Luxury Living, we define "luxury" as a quality of life. Luxury living may mean having a home-office with breathtaking views from your apartment's floor-to-ceiling windows, or being within walking distance to your favorite restaurants and activities. Whatever luxury means to you, let us help you find it.
Learn More
Contact Us