Are Chicago Apartments Bigger than San Francisco Apartments?
June 2, 2020 | By Lauren Bozarth
Reading Time: 2 Minutes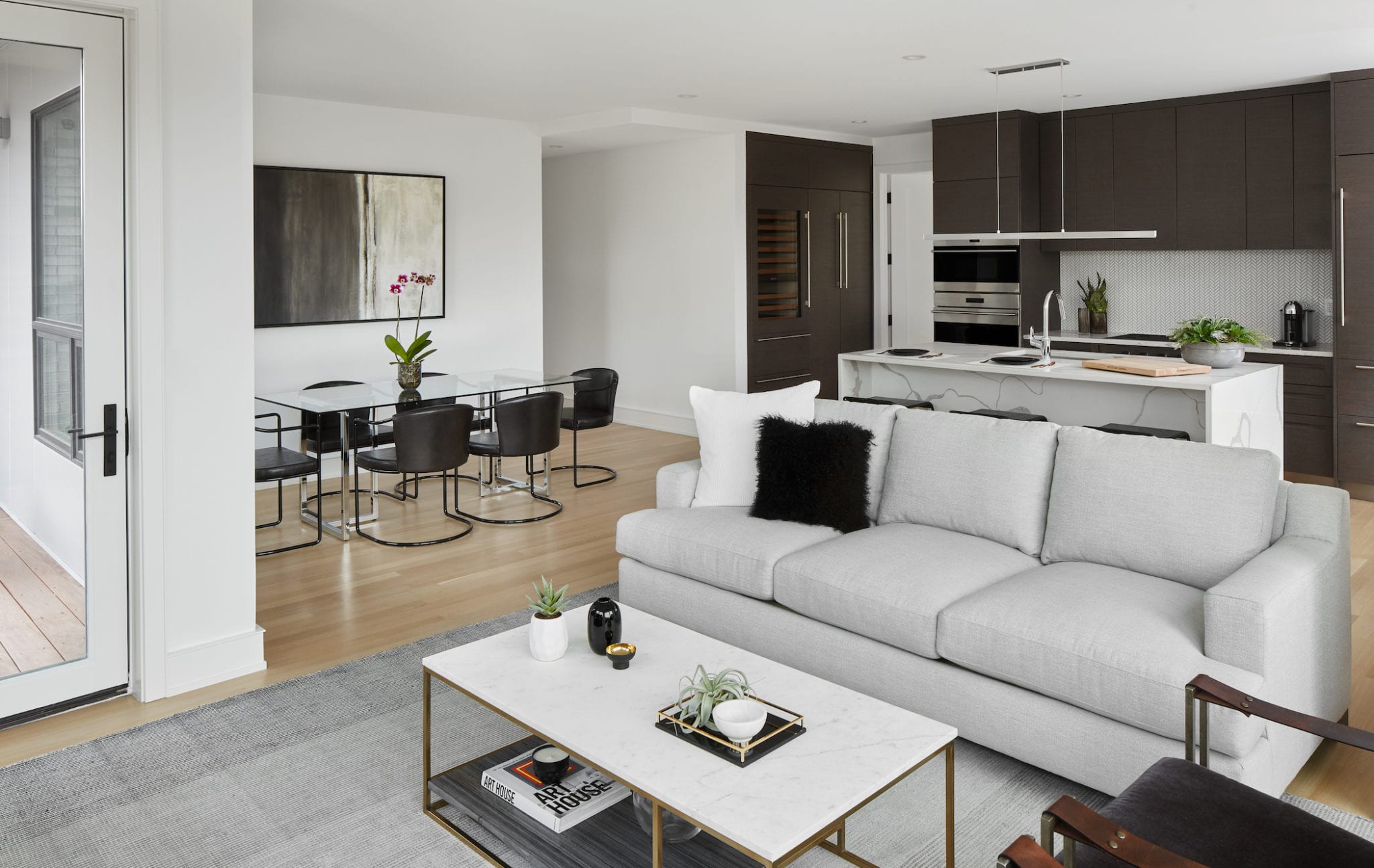 Are you planning on making a move from the Golden Gate City to the Windy City?
If so, you may have a few questions in mind, including 'are Chicago apartments bigger than San Francisco apartments'?
The Luxury Living team is here to help answer this question for you.
Average Size of Chicago vs. San Fran Apartment
Currently, the average San Francisco apartment runs about 700 square feet.
Chicago offers a bit more space, with the average apartment at 749 square feet.
Based on the law in San Francisco, apartments must be at least 220 square feet, and at least 70 square feet of that must compose common areas. It's not uncommon to find 'micro apartments' throughout the area.
While there are no minimum square footage restrictions in Chicago, there are plenty of other zoning issues that make micro-units unpopular with developers in the city.
Luxury Living Chicago properties are known for offering a generous amount of space to city dwellers. Here are the average square footage of our luxury downtown Chicago apartments:
Studios: 551 square feet
Junior one bedrooms/convertibles: 666 square feet
One bedroom: 789 square feet
One bedroom plus den: 884 square feet
Two bedrooms: 1,108 square feet
Three bedrooms: 1,623 square feet
Average Price Point of Chicago vs. San Francisco Apartments
Chicago apartments also tend to offer a more competitive price point.
Today San Francisco is known for being one of the priciest cities to call home, especially when it comes to the cost of living.
On average, homes in San Francisco are 131% more expensive than homes in Chicago. This is good news for prospective Windy City residents.
Since the cost of living and housing is more affordable in Chicago, people often can find their ideal apartment with more of the bells and whistles they desire.
LLCR Apartments
While square footage is an important factor for potential renters, keep in mind that how large an apartment feels will also depend on the layout and flow of the space.
Luxury Living Chicago Realty's portfolio of apartments boasts an impressive selection, all with plenty of space and diverse layouts.
We offer gorgeous modern apartments throughout all of the different Chicago neighborhoods to meet varying living preferences.
Our apartments also come with top-notch amenities and finishes, from state-of-the-art fitness centers to private parking offerings.
Now that we've answered, 'are Chicago apartments bigger than San Francisco?', we hope you feel more excited about living in the Windy City.
If you're ready to start finding your Chicago apartment, connect with one of our experienced brokers today!
Follow Us on Social
YOUR INSIDE LOOK AT WHAT'S NEW ON IG
View on Social
About Us
At Luxury Living, we define "luxury" as a quality of life. Luxury living may mean having a home-office with breathtaking views from your apartment's floor-to-ceiling windows, or being within walking distance to your favorite restaurants and activities. Whatever luxury means to you, let us help you find it.
Learn More
Contact Us