Best Neighborhoods for Chicago Sports Fans to Live
November 3, 2021 | By Lauren Bozarth
Reading Time: 3 Minutes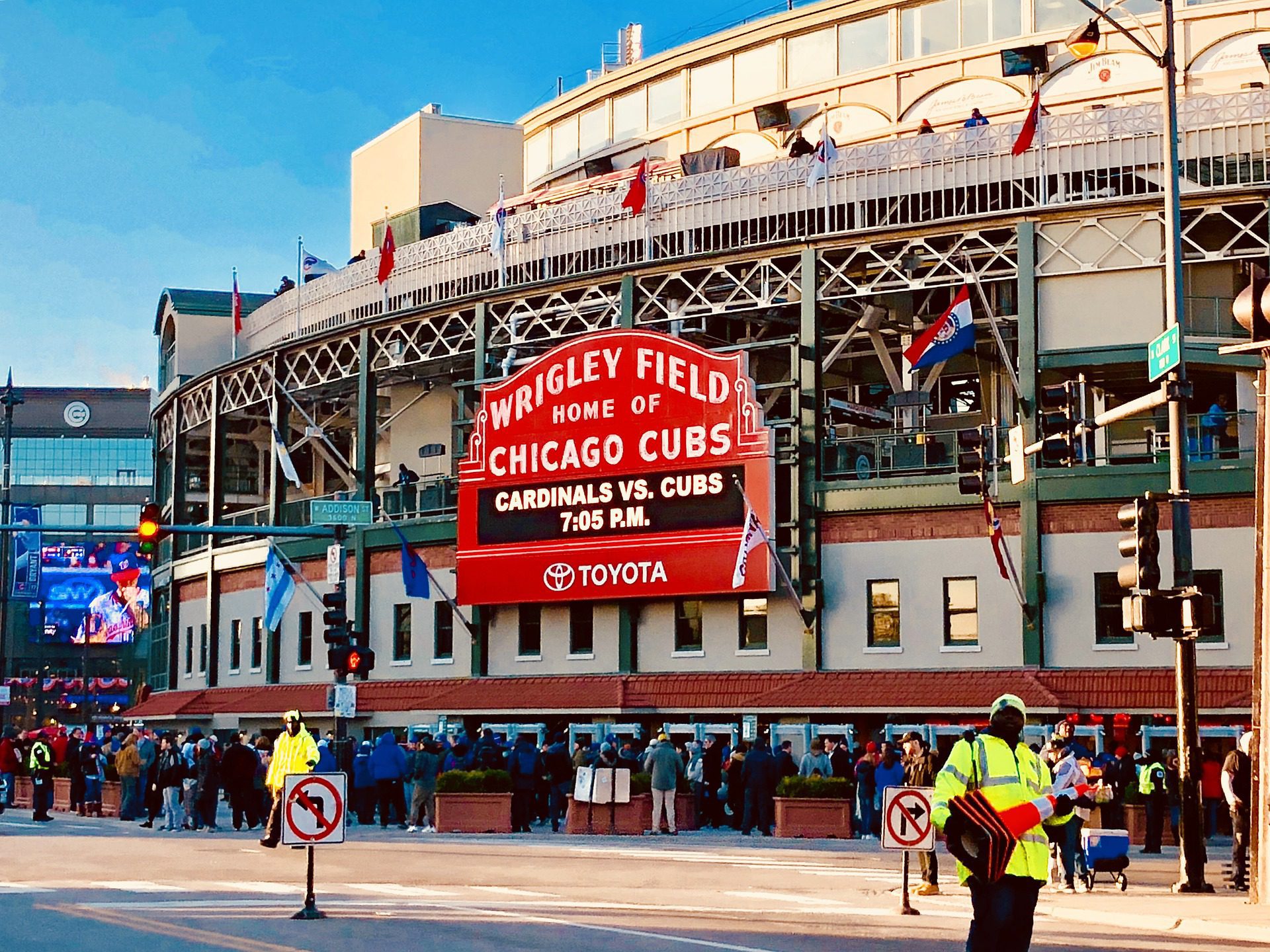 The Windy City makes a phenomenal place to live as a sports fan. Throughout downtown Chicago, you can find the stadiums and arenas where all the city's major sporting events occur.  
Best Neighborhoods for Chicago Sports Fans
Let us help you find the best neighborhood for you, depending on your sport of choice.
Live Near Wrigley Field
Baseball fans should consider the Lakeview community, specifically Wrigleyville, where the iconic Wrigley Field is located. Game days in this neighborhood are something to behold. The streets, stadium and bars are bustling with enthusiastic Cubs fans, and the energy cannot be beaten.
Lakeview is a few miles north of the downtown Loop, south of Uptown, north of Lincoln Park, and west of North Center. The Wrigleyville area runs from Halsted Street on the east, Irving Park Road on the north, Racine Street on the west and Cornelia Avenue on the south.
Wrigleyville adopted its name shortly after Wrigley Field opened its doors in 1914. Since then, many die-hard Cubs fans have resided nearby.
If you want easy access to everything Wrigley Field and Wrigleyville offer, consider living at the Addison & Clark luxury apartment building at 1025 West Addison.
Live Near Soldier Field
If you're someone who holds season tickets to the Bears game, South Loop may be the most convenient neighborhood for you. This urban neighborhood, directly south of the Loop and against Lake Michigan, is home to the infamous Soldier Field.
Imagine only having to walk a few blocks to tailgate and enjoy a football game downtown!
Not only does Soldier Field host the Bears games, but it's also the spot to watch soccer games, concerts, and other large events that happen throughout the year.
While Soldier Field remains a popular attraction in South Loop, you can also find the Shedd Aquarium, Field Museum, and Adler Planetarium in this neighborhood.
The Paragon Chicago, at 1326 South Michigan Avenue, is an excellent living option if you're interested in contemporary living nearby Soldier Field and many of the other major South Loop attractions.
Live Near the United Center
The United Center is the spot the Blackhawks and Bulls play. So, rather you're a basketball or hockey fan, consider living in the West Loop, one of Chicago's hottest neighborhoods that provides easy access to the large sporting arena.
Sports fans can also appreciate the number of sports bars in the West Loop area. There are plenty of great spots to watch the game, grab a drink, and enjoy some good food.
If you want to live near all this action, check out the Mason apartments at 180 North Ada Street. This brand new building offers upscale living less than a mile away from the United Center and the other activities that West Loop offers.
Apartments For Chicago Sports Fans
Any Chicago sports fans looking to find a home that matches their lifestyle should connect with one of our experienced brokers today.
If you're still on the hunt for the perfect Chicago neighborhood to suit your interests, follow the link below!
Follow Us on Social
Apartment Experts
Spend less time apartment hunting, and more time living. Luxury Living is a complimentary service to make your apartment search easier, and even fun. Whether you're new to the city or simply in need of a change, we are here to help.