Broker Round Table: Seven10 West River West Luxury Apartments
February 14, 2018 | By Luxury Living Chicago Team
Reading Time: 3 Minutes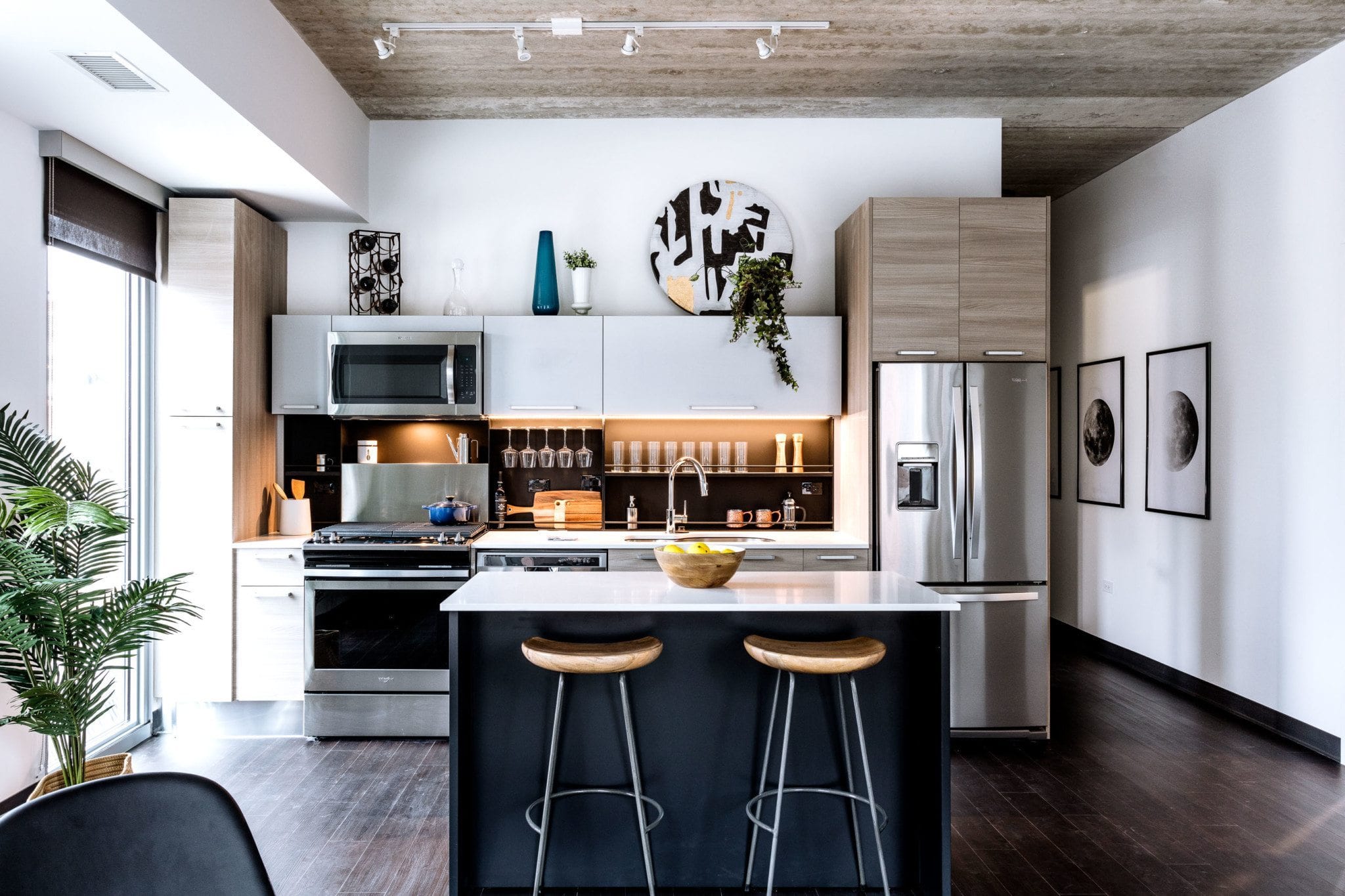 The Broker Round Table Series focuses on different luxury Chicago apartment properties in each post. The Luxury Living Chicago Realty team of proficient brokers has 85 years of combined experience in the downtown Chicago luxury apartment market. Since 2013, the team has rented 2500 apartments. The brokerage team provides best-in-class service for renters and buyers searching for a new home; each broker has a wealth of knowledge about every luxury property in downtown Chicago. The Broker Round Table series allows the team to play favorites and choose the best part of each edition's featured building.
Seven10 West, 710 West Grand, is located in Chicago's River West neighborhood.
Floor plans at Seven 10 West range from junior one-bedroom to spacious two-bedroom apartments, with a convenient variety to choose between. While there are many benefits to these luxury River West apartments, such as plank flooring throughout, high ceilings, and modular built-in closet systems, modern kitchens steal the show. Each apartment's kitchen includes a custom built-in backsplash feature with open-shelving, which is complemented by pearl quartz countertops, Italian cabinetry, and stainless steel Whirlpool appliances.
Residents working from home will enjoy the conference room with a presentation screen and those with pets will appreciate the private rooftop dog run. While only 300 feet from the Grand Avenue Blue Line stop, Seven 10 West also offers heated garage parking. The boutique building is set up with LATCH keyless entry system for front entry and the apartments, which allows residents to easily grant access for guests.
See what our expert brokers have to say about this brand new building!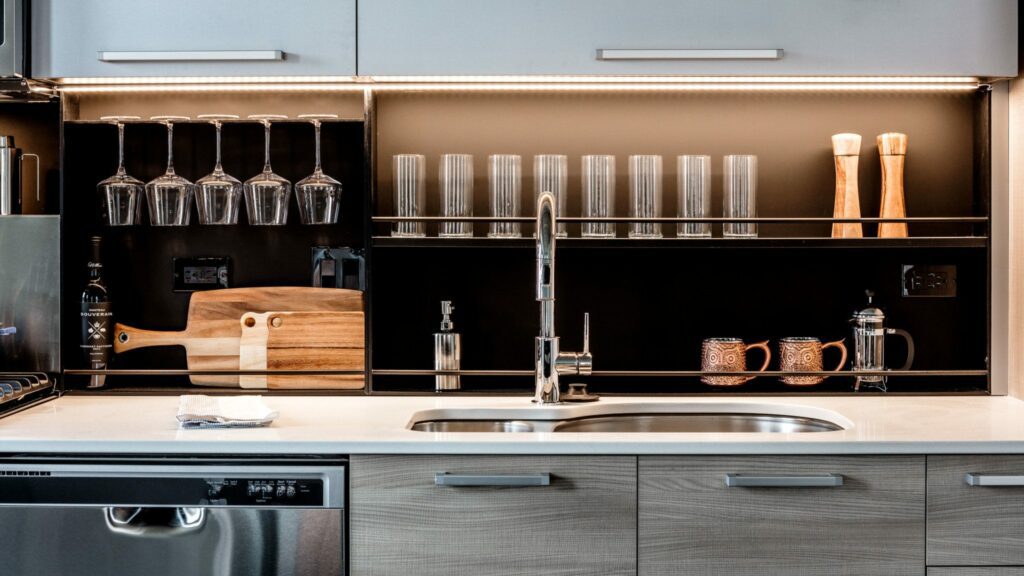 Tristen Heimann: The innovation throughout Seven10 West is just ingenious. From the functional and beautiful backsplashes that create storage out of 0sf, to using a smartphone to open up the doors. Seven10 West is a contemporary breath of fresh air for the modern minimalist.
Sean Holland: I appreciate the new kitchen style. It gives you a chance to show off your style and at the same time make your kitchen more cozy and homey. The tall ceilings make the place feel huge! As for the location, super convenient blue line access for the Loop, Wicker Park and you can walk to River North.
Sam Kahn: Seven 10 West is such a state-of-the-art building that brings a design unlike any other to River West. From the keyless entry by using your smartphone, to the condo finishes with soft close cabinetry, the top floor fitness center with sweeping views of the city this building checks everything I'd want in my home. Combined with restaurants, bars, and a Starbucks all viewable from the apartment makes Seven 10 as desirable of a home Chicago has to offer.
Matt Felcaro: Great use of space in each floor plan, excellent storage, and custom built-out closets. There are also movable islands in the kitchen which is an awesome feature.
Lindsay Wallace: The floor plans are great and so is the pricing. I like the intimacy of the building along with the outstanding city views from the rooftop.
If you are ready to learn more about luxury apartments in River West, click the link below.

Follow Us on Social
Apartment Experts
Spend less time apartment hunting, and more time living. Luxury Living is a complimentary service to make your apartment search easier, and even fun. Whether you're new to the city or simply in need of a change, we are here to help.