Building a Gallery Wall in Your Downtown Chicago Apartment
June 18, 2014 | By Amy Galvin
Reading Time: 2 Minutes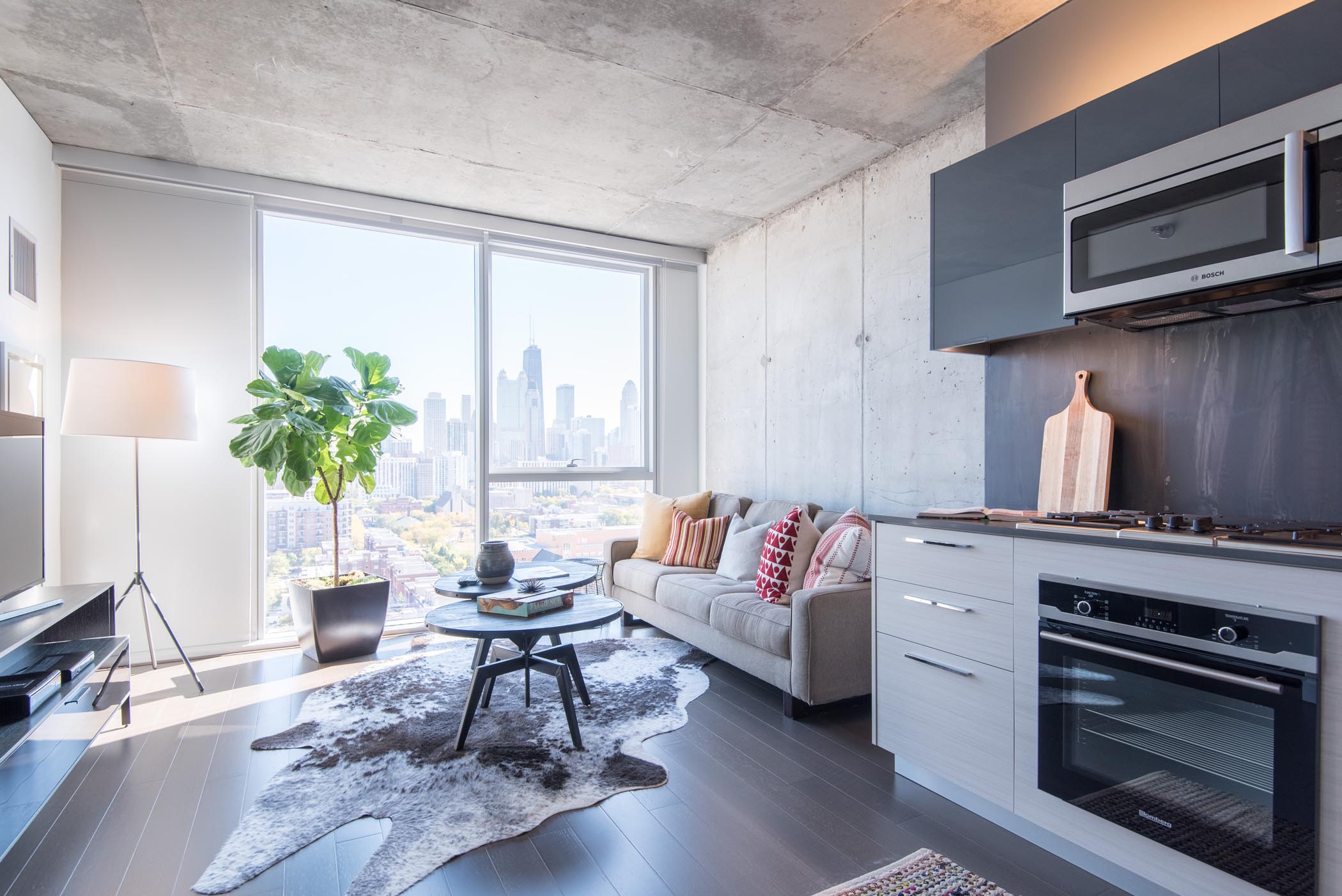 When renting a Chicago apartment you usually want to avoid painting for numerous reasons, though just because you're not painting doesn't mean you should be left looking at an uninspired wall.
A great way to work around this dilemma is by creating a gallery wall made up of your favorite pictures and paintings. Mix it up by adding different sized frames, contrasting colors, and various textures to give the wall a fun and creative element. A gallery wall can also be more budget friendly than one large piece of art, while achieving the same look and feel. Not to mention gallery walls are having a major moment right now, pick up your latest home and design magazine to see for yourself!
So say goodbye to that paint bucket or over-priced painting, and make that wall your very own work of art!
Here are a few tips for building a gallery wall in your downtown Chicago apartment:
• For a clean, modern look create a symmetrical gallery wall using all of the same frames.
• To create an eclectic yet curated look, work to mix in paintings with photographs, even mirrors and other mediums such as antlers or woven pieces.
• When creating your gallery wall build it from a centerline (either vertical or horizontal). Line up frames along this invisible line, and then work your way out.
• Have kids? A gallery wall is the perfect way to display children's artwork in a whimsical yet sophisticated manner.
• You don't have to sit and worship the television screen in your living room every night! Incorporate your flatscreen into a gallery wall to avoid a "technology eyesore".
• Have an empty hallway or staircase? A gallery wall can add the perfect finishing touch to these often overlooked areas.
Follow Us on Social
YOUR INSIDE LOOK AT WHAT'S NEW ON IG
View on Social
About Us
At Luxury Living, we define "luxury" as a quality of life. Luxury living may mean having a home-office with breathtaking views from your apartment's floor-to-ceiling windows, or being within walking distance to your favorite restaurants and activities. Whatever luxury means to you, let us help you find it.
Learn More
Contact Us