Chicago Loop Apartments: New Attraction -The Virgin Hotel
October 29, 2014 | By JD Eaton
Reading Time: 3 Minutes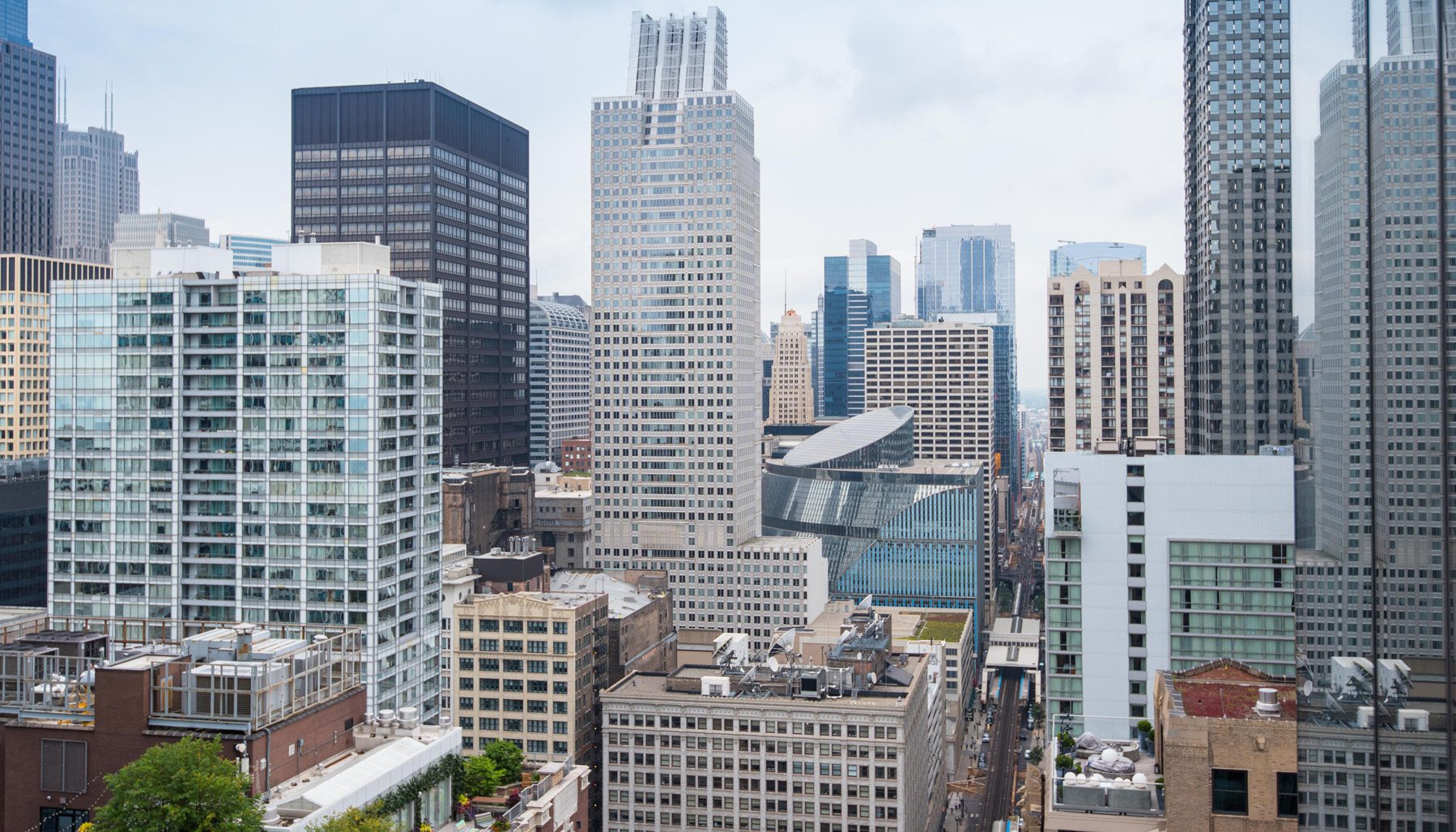 Chicago's first Virgin Hotel also has the notability of being the United States' first Virgin Hotel. Opening in January, the hotel is located on the corner of Lake Street and Wabash Avenue. Chicagoans shouldn't ignore the Loop's latest hotel because of the Virgin Hotel, like all of Richard Branson's ventures, is determined to stand out from the crowd. Fortunately for us, there are many perks that people living in Chicago Loop apartments will be able to enjoy.
First, let's look at the features that make this hotel so much cooler than ordinary hotels. These technology driven chambers (don't call them rooms) are perfect for a staycation or recommend the Virgin Hotel to friends and families coming to visit and they won't be disappointed.
The Chambers

Thanks to a sliding set of privacy doors, Virgin Hotel has turned the standard hotel room into two designated spaces. One for sleeping and one for everything else. The Dressing Room area will feature a sit-down makeup vanity outside of the bathroom and Poliform designed closets with every kind of storage imaginable.

Mobile App

Forget walking down to the front desk for an extra pillow or to struggle with a wall thermostat to find the perfect temperature. Control everything about your hotel experience from your phone. Seriously everything: order room service, change the temperature, even valet your car. As an added bonus, each TV will be able to connect to your devices for easy streaming.

Affordable Minibars

Virgin thinks that a bottle of wine from the minibar should cost the same as it does around the corner at Walgreens. At their hotel, drinks and snacks won't have added costs for the convenience.

Adaptive Beds


These custom designed hybrid beds can accommodate every lounging position and erectable footboards and an ergonomic headboard. Some chambers even come equipped with dog beds.

Rooftop Gym 


It's rare to find a hotel gym with gorgeous city views, let alone one with internet-equipped Technogym cardio machines.
Now, let's get to the good stuff. What are the fabulous amenities that those of us already living in the Chicago Loop can enjoy?
Miss Ricky's 


Residents in the Loop and River North apartments will truly appreciate this modern American diner. Menu items being teased by Virgin include the Sir Ricky Burger, Biggie Grilled Cheese, Great Lakes Reuben, and donuts too extreme and extravagant to just eat with your hands.

Two Zero Three


Wine bar by night and coffee bar by day, Two Zero Three will be a perfect stop for a caffeine pickup or to meet for happy hour.

The Common's Club


The hotel's main dining space, the Commons social club is open to everyone. Stop in for a farm-fresh breakfast before work or meet friends for lunch or dinner, which include amazing things like pig sticks with root beer glaze, daily harvested mixed greens, homemade pasta, meats, and seafood.

The Rooftop Bar


Exactly what Chicagoans need- another rooftop! This one will come with gorgeous views, drinks, and Izakaya inspired tapas. Expect Asian small plates of sushi and sashimi, marinated octopus, Japanese plum chicken wings, braised pork belly bun, and more.
The Virgin Hotel will bring big things to the Loop in 2015 for not only Chicago visitors, but also for those already living in downtown Chicago apartments such as OneEleven or 73 East Lake. If you're ready to move into an apartment as fabulous as the Virgin Hotel, Luxury Living Chicago can show you the way. 

Follow Us on Social
Apartment Experts
Spend less time apartment hunting, and more time living. Luxury Living is a complimentary service to make your apartment search easier, and even fun. Whether you're new to the city or simply in need of a change, we are here to help.