Chicago's TOD Ordinance Overlooks Unit Mix
September 28, 2015 | By JD Eaton
Reading Time: 2 Minutes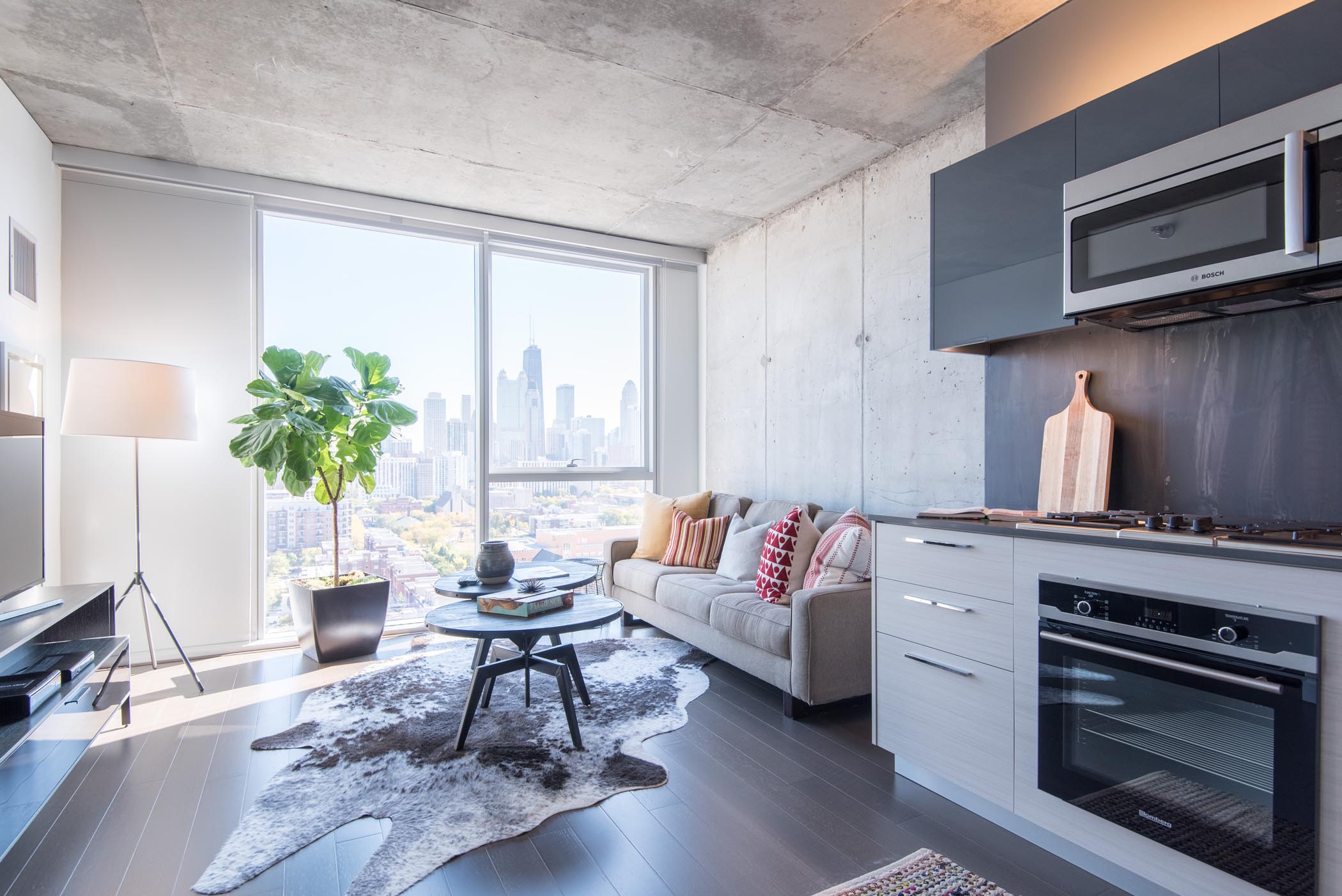 Much has been made in recent weeks about Chicago's new transit-oriented development (TOD) ordinance and its impact on the city's booming apartment market. Traditionally, developers of large-scale residential projects have been required to provide one-to-one parking, with one parking space for every residential unit. Those ratios vary from project to project, but the city's new TOD ordinance allows developers to cut the number of parking spaces that would otherwise be required if their project is within 1,320 feet of a train station or 2,640 feet from a designated pedestrian street.
Although the updated TOD ordinance is a step in the right direction for encouraging development near transit stops and major pedestrian thoroughfares, it fails to take one large factor into account – unit mix.
Regardless of location and access to public transportation, car ownership, and on-site parking is a reality for many young couples and parents who have a car for transporting pets, children, or themselves to work. Compared to New York or San Francisco, it is still relatively common for city-dwellers in Chicago to own a car and there is no better predictor of car ownership than unit type.
In our consulting work, Luxury Living Chicago and AMG Real Estate Advisors suggest initial parking estimates based on our client data from over 1,000 luxury rentals in 2014 and 2015. These figures are based on client feedback and requirements, which show that parking requirements vary by unit type.
While 34% of studio or convertible renters own a car, that number jumps to 55% for renters in one bedroom units and 68% for one bedroom + dens.
In terms of larger units, 78% of two bedroom renters own a car and 93% of three bedroom renters have at least one vehicle.
Using these figures, we suggest a parking ratio that will meet the demands of prospective residents without setting a firm standard – like a 0.6 ratio – across the board for all projects. If a 100 unit project has 50 studios, 25 one bedroom units, and 25 two bedroom units, we would suggest 50 parking spaces to accommodate those residents, based on the unit mix and aforementioned percentage of car owners.
Now if all 100 of those units were two-bedroom, that recommendation would jump to 78 parking spaces. Any less would jeopardize the marketability of the property for prospective two bedroom renters.
Regardless of location, if luxury renters have the means and the need for a car, parking will still be a consideration in selecting their new home.  Without sufficient parking for the proposed unit mix, prospective renters may look elsewhere for their new home and sacrifice proximity to transit for on-site parking.
Combined, Luxury Living Chicago and AMG Real Estate Advisors offer developers an innovative partner and resource to ensure the successful planning, marketing and leasing of luxury multifamily apartments in Chicago. Sign up below to receive insights, data, and updates about the Chicago apartment market.


Follow Us on Social
YOUR INSIDE LOOK AT WHAT'S NEW ON IG
View on Social
About Us
At Luxury Living, we define "luxury" as a quality of life. Luxury living may mean having a home-office with breathtaking views from your apartment's floor-to-ceiling windows, or being within walking distance to your favorite restaurants and activities. Whatever luxury means to you, let us help you find it.
Learn More
Contact Us