Closet Organization 101 for Your Downtown Chicago Apartment Rental
July 21, 2014 | By Aaron Galvin
Reading Time: 2 Minutes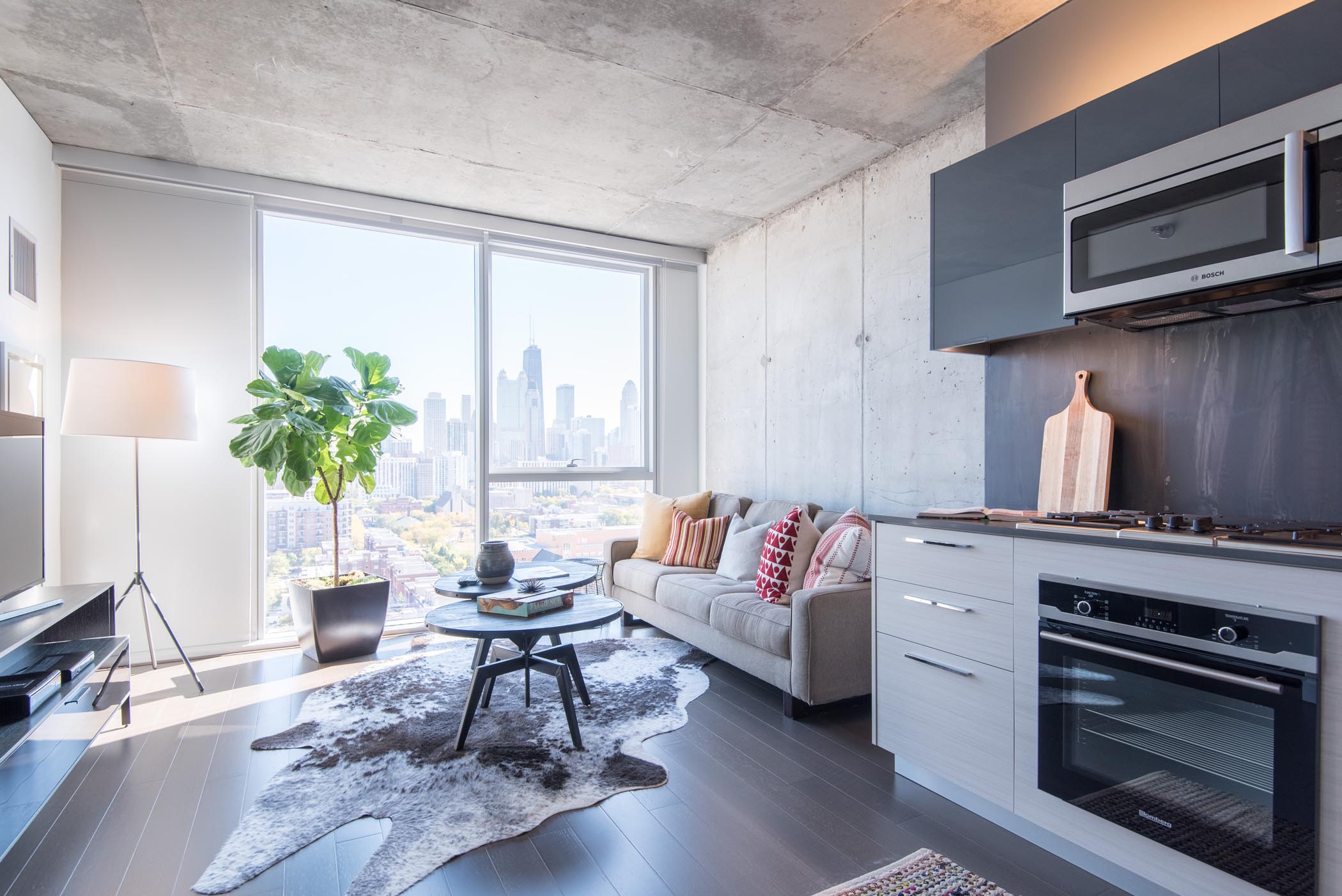 One of the most frustrating things is going to your closet and not being able to find what you want to wear. It can be a very long process if everything is thrown together, which is why closet organization is crucial in your downtown Chicago apartment rental!
First, separate your tops, pants, dresses, and coats, making sure they each have their own designated section of the closet.
Second, color coordinate. It may sound like a lot of work, but think of how much time you save looking for a specific item. It also allows you to mix and match easily. For example, you're wearing black skinny jeans and want to wear a white top with it. You skim your top collection and go to your whites to see what your options are. It's that easy!
Another important factor is organizing your accessories such as purses, scarves, belts, jewelry, and sunglasses. Most likely if they have their own organized shelf or drawer, you will wear them a lot more because you know where to find them. It also keeps them in mint condition since they are not smashed in drawers.
Lastly, we must discuss shoes! Think of all the room they take up on the floor or how much of a hassle it is to dig them out of your closet and find a matching pair. A shoe rack is your best friend; they not only nicely display your choices, but they also create so much more space in your closet. Plus, by purchasing a freestanding shoe rack, you'll be able to take it with you to your next fabulous luxury Chicago apartment!
Follow Us on Social
YOUR INSIDE LOOK AT WHAT'S NEW ON IG
View on Social
About Us
At Luxury Living, we define "luxury" as a quality of life. Luxury living may mean having a home-office with breathtaking views from your apartment's floor-to-ceiling windows, or being within walking distance to your favorite restaurants and activities. Whatever luxury means to you, let us help you find it.
Learn More
Contact Us