Downtown Chicago Apartments Currently Pre-leasing
February 23, 2015 | By JD Eaton
Reading Time: 2 Minutes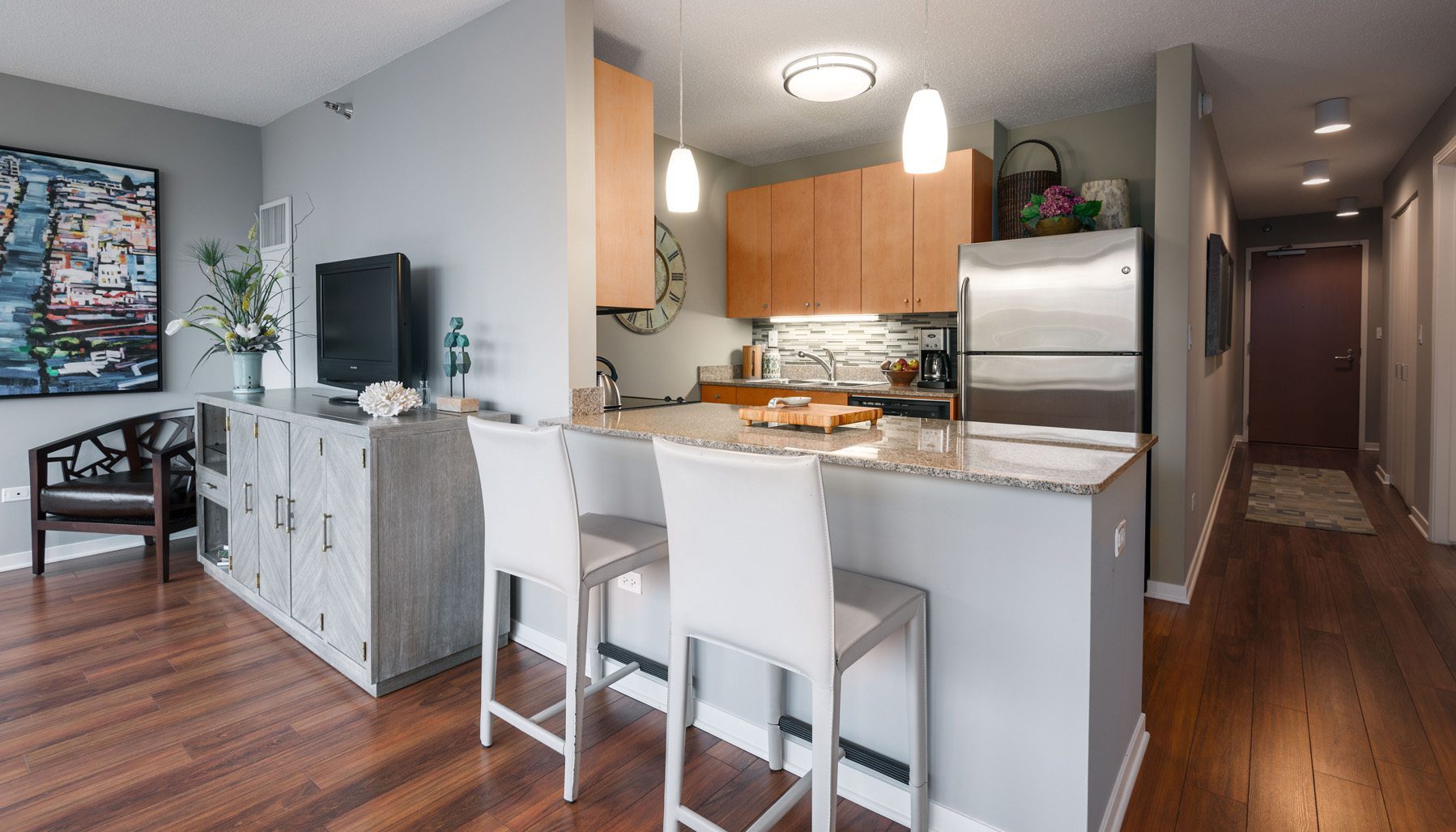 The new inventory of downtown Chicago apartments is now available for pre-leasing, even for some properties not opening until this summer. Between these six new properties and additional developments, the downtown rental market is gaining roughly 3500 units. Each neighborhood has a newcomer, from River North apartments at Jones Chicago to West Loop apartments at Arkadia Tower.
Jones Chicago (January 2015 – 188 Units)
The first to deliver in 2015, Jones Chicago. This prime River North building has every opportunity to lease-up quickly. Finishes are sleek and modern, the location is ideal and the timing is right. Jones is offering concessions for the next few weeks on large one bedrooms and two bedrooms. Luxury Living Chicago's renters have been taking advantage of this offer by adjusting move dates to capitalize on the deal.
North Water (March 2015 – 398 Units)
Attached to the Loews Hotel, apartments at North Water feature incredible views, opulent common areas and amenity spaces, and large floor plans. However, these Streeterville apartments come with a hefty price. One bedrooms over 850 square feet start around $2800-$3000 with an additional ala carte utility expense and no rent concessions. These units come with a premium.
Arkadia Tower  (March 2015 – 350 Units)
This new West Loop apartment development is the first large tower built in the neighborhood in a long time. There is tremendous demand in the West Loop and Arkadia Tower is a great option for renters looking for new apartments with extensive amenities.
Jeff Jack (April 2015 – 190 Units)
Bordering on the West Loop and Loop, Jeff Jack is a breath of fresh air for Chicago renters. Pricing is very attainable and the pre-leasing environment is perfect for helping prospective renters envision their home. They are not opening until April, but the building has four apartment models available to view, a completed lobby and full leasing center. Leasing is already moving quickly for Jeff Jack.
Eight O Five (June 2015 – 295 Units)
Occupancy for these River North apartments is slated for June 15 for floors 4-10, but there is a leasing center open now with a model kitchen and bath for potential residents to view finishes. Eight O Five touts luxury in a central location, larger one bedrooms are currently starting at $2300. Rooftop amenities will be open for the summer.
State & Chestnut (July 2015 – 367 Units)
These Gold Coast apartments are the last to deliver in July 2015. The property is pre-leasing now, with limited floor plans. One bedrooms start just over $2000 and two bedrooms start just over $3000, which is great for the current market. I have confidence this property will do very well and rent quickly as we approach the summer months.
If you're planning to move this spring or summer, the Luxury Living Chicago team is here to help. Click below to get our Chicago apartment search checklist.

Follow Us on Social
Apartment Experts
Spend less time apartment hunting, and more time living. Luxury Living is a complimentary service to make your apartment search easier, and even fun. Whether you're new to the city or simply in need of a change, we are here to help.