ELEVATE Lincoln Park Apartments Begins Construction for Late 2017 Delivery
March 23, 2016 | By Aaron Galvin
Reading Time: 2 Minutes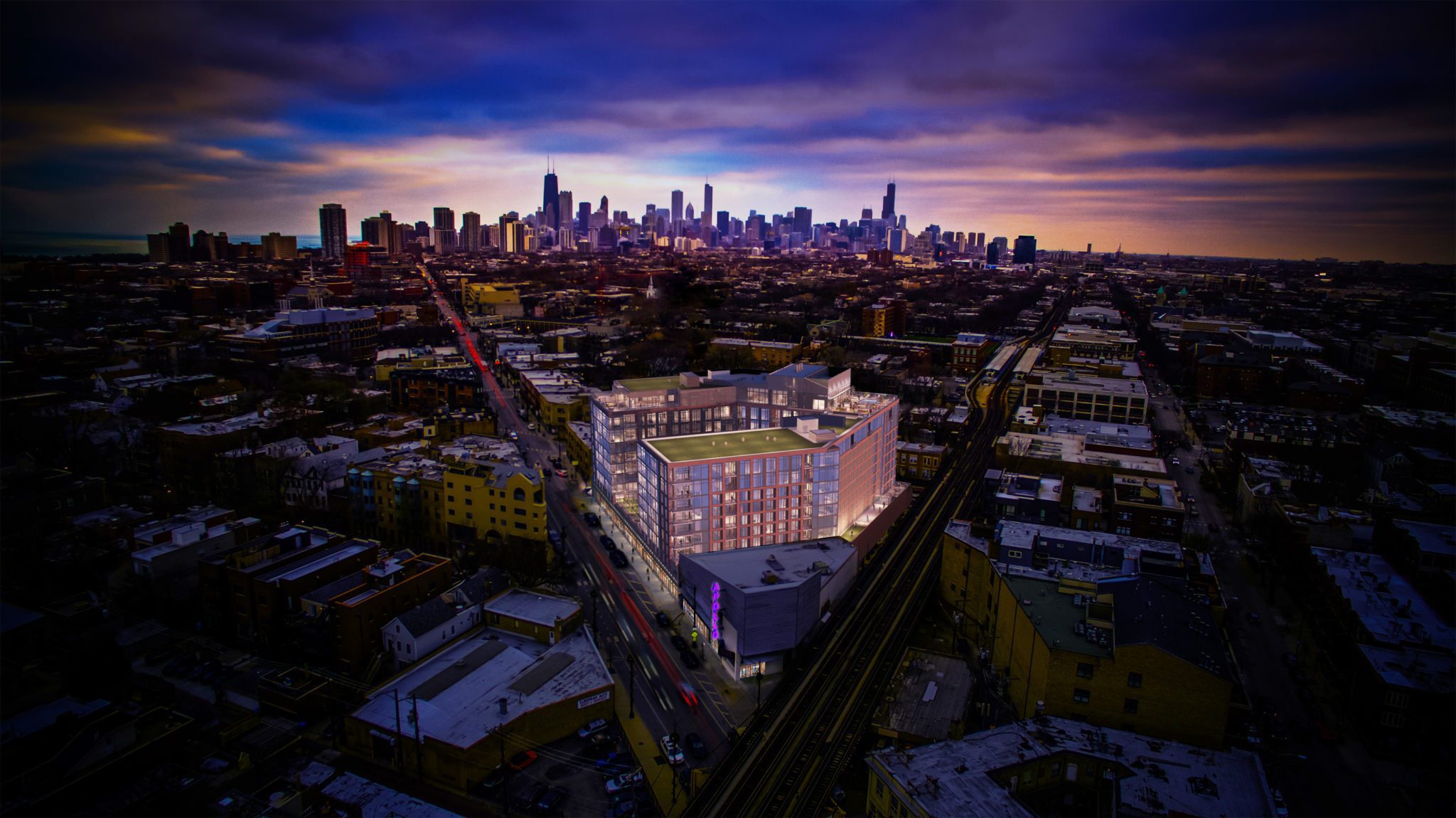 A stretch of Lincoln Avenue will begin to transform this spring as Baker Development Corporation demolishes the old Lincoln Centre condo complex and begins construction on ELEVATE Lincoln Park – a mixed-use 191- unit luxury apartment building in the heart of the Lincoln Park neighborhood.
Luxury Living Chicago is excited to announce we have been chosen as the exclusive leasing brokerage for ELEVATE Lincoln Park at 930 W. Altgeld Street.
As Lincoln Park's first Class "A" luxury apartment building, ELEVATE will offer upscale finishes and high-end amenities that will rival other luxury apartments in Chicago. ELEVATE is located just a few steps from iconic neighborhood entertainment venues such as the Apollo Theater, Victory Gardens Theater and the Lincoln Hall as well as the convenience of being two short blocks to the CTA's Fullerton Avenue train station.
Scheduled for occupancy late 2017, ELEVATE Lincoln Park's 16,300 square feet retail area will be located at 2518-36 N. Lincoln Avenue, adjacent to the newly renovated Apollo Theater, while residents will have an exclusive entrance on Altgeld Street. The residential component will consist of a wide array of unit types including a mix of studios; convertibles; one-, two- and three-bedroom units. Sixteen penthouse units on the tenth floor will include three extraordinary penthouse duplexes that feature elegant finishes, a gourmet kitchen, a large master suite, private outdoor space and spectacular views of the Chicago skyline.
The interior finishes of the apartments will be truly ultra-luxury. Baker Development collaborated very closely with the building's architect SCB and utilized the SCB Interiors team to create a level of apartment finishes the Chicago market has not yet seen.
ELEVATE will offer its residents a full suite of building amenities designed to enhance and complement their daily lives. Outdoor areas will feature a large courtyard that overlooks Lincoln Avenue and features lounging areas, grills, and a fire pit – all nestled in a lush landscaped setting. A rooftop plunge pool complete with cabanas, grilling areas, and a fire pit will offer an inviting respite on hot summer days while an outdoor dog walk will create an added level of convenience for pet owners year round. Adjacent to the pool deck will be a state-of-the-art fitness center that will provide a complete health club experience with a yoga room and on-demand fitness classes. Complementing the indoor experience will be an indoor party room with a demonstration kitchen, built-in seating areas with free Wi-Fi for those who choose to work from the comfort of home.
Click the button below for more information on ELEVATE Lincoln Park and to sign up for the building's VIP list for updates on construction, events and availability.
SaveSave
SaveSave
SaveSave
SaveSave
Follow Us on Social
Apartment Experts
Spend less time apartment hunting, and more time living. Luxury Living is a complimentary service to make your apartment search easier, and even fun. Whether you're new to the city or simply in need of a change, we are here to help.