Fulton Market Events to Check Out
November 16, 2022 | By Gabrielle Gresge
Reading Time: 2 Minutes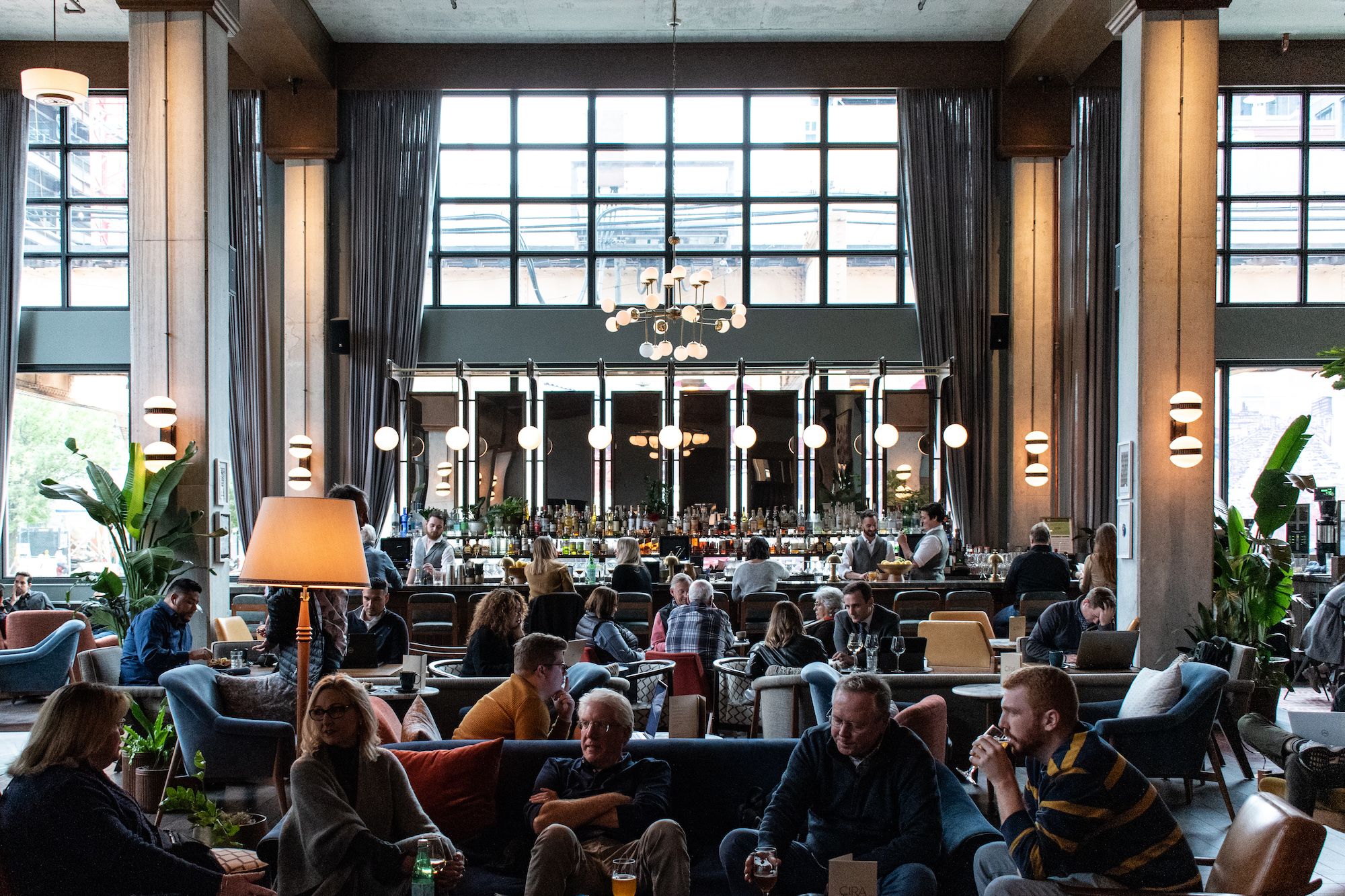 Home to restaurants, music venues and cultural landmarks, Chicago's Fulton Market might be the most fun neighborhood in the city. Here, you can find an art gallery opening happening one day and a musical show the next – and you can always take advantage of the many incredible dining options right at your doorstep.
Chicago is a city of seasons, and as such, has events that rotate depending on time of year and the weather. One of the biggest advantages of living in Fulton Market is having quick access to both seasonal and evergreen events without ever having to leave your neighborhood.
The key to taking advantage of these goings-on is knowing where and when to look for them.
Things to Do in Fulton Market
Many venues and restaurants consistently have events going on. Some include:
Seasonal Fulton Market Events
The Taste of Fulton Market, held in September, brings together the incredible restaurants in the area for a street festival that celebrates the end of summer with beautiful weather, great food and fantastic drink options.
The Rooftop Cinema Club, atop the Emily Hotel, runs throughout the summer and into October and features open-air viewing of both classic and new films. They even have spooky showings for Halloween!
Fulton Market Kitchen
311 North Sangamon Street, Chicago, IL, USA
The United Center
1901 West Madison Street, Chicago, IL, USA
Fulton Street Collective
1821 West Hubbard Street, Chicago, IL, USA
Time Out Market
916 West Fulton Market, Chicago, IL, USA
Punch Bowl Social
310 North Green Street, Chicago, IL, USA
The Rooftop Cinema Club
311 North Morgan Street, Chicago, IL, USA
As a local to Fulton Market and the West Loop, you'll be free to discover new events for yourself. Reach out to a Luxury Living agent to find your dream home in these neighborhoods or follow the button below to start your search!
Follow Us on Social
Apartment Experts
Spend less time apartment hunting, and more time living. Luxury Living is a complimentary service to make your apartment search easier, and even fun. Whether you're new to the city or simply in need of a change, we are here to help.