Introducing 1353 W. Fulton Apartments — Coming to Fulton Market, Chicago in 2024
November 8, 2022 | By Gabrielle Gresge
Reading Time: 2 Minutes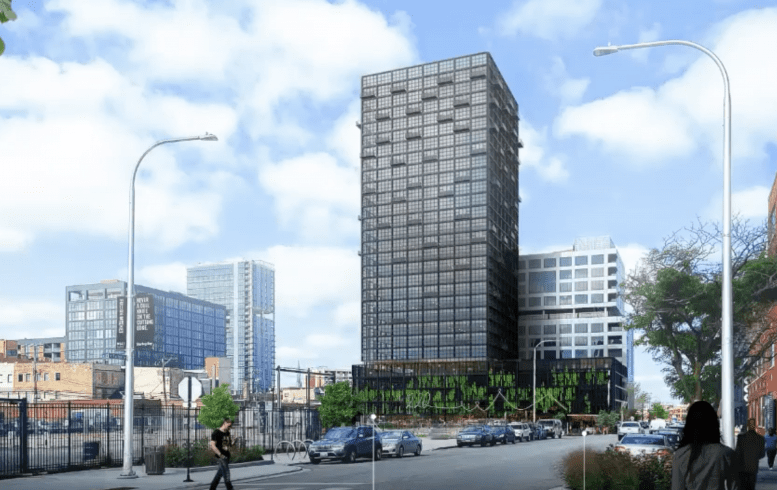 As the Fulton Market and West Loop neighborhoods continue to grow, so do the future options for finding a home there. The newest addition to the many housing options in the area is 1353 W. Fulton, which is due for completion sometime in 2024.
1353 W Fulton Apartments
Developed by Shapack Partners, the building will contain 316 residential units ranging from studios to two-bedrooms, according to Chicago Yimby. The complex also has plans to include retail and dining on the ground floor, adding a layer of convenience for future residents.
In addition to multiple amenity floors (one of which will contain a pool), 1353 W. Fulton will feature exterior design aimed to reflect the area around it: industrial touches, steel paneling and greenery will balance the skyline-worthy building's sense of urbanism with hominess for future residents.
Steps from multiple CTA lines, 1353 W. Fulton is positioned to allow residents to take advantage of the many dining and cultural options in Fulton Market and the West Loop.
1353 W. Fulton lies at the intersection of the Fulton Market and West Loop neighborhoods, with easy access to the Loop and West Town. Some points of interest nearby include:
1353 W Fulton
1353 West Fulton Market, Chicago, IL, USA
Fulton Market apartments
If you want to get ahead of the curve for securing a spot at 1353 W. Fulton, reach out to the Luxury Living team today or follow the link below to stay up with the latest in Chicago's newest developments!
Follow Us on Social
Apartment Experts
Spend less time apartment hunting, and more time living. Luxury Living is a complimentary service to make your apartment search easier, and even fun. Whether you're new to the city or simply in need of a change, we are here to help.