How to Downsize Your Home to Move to Chicago Apartments
September 19, 2017 | By Amy Galvin
Reading Time: 3 Minutes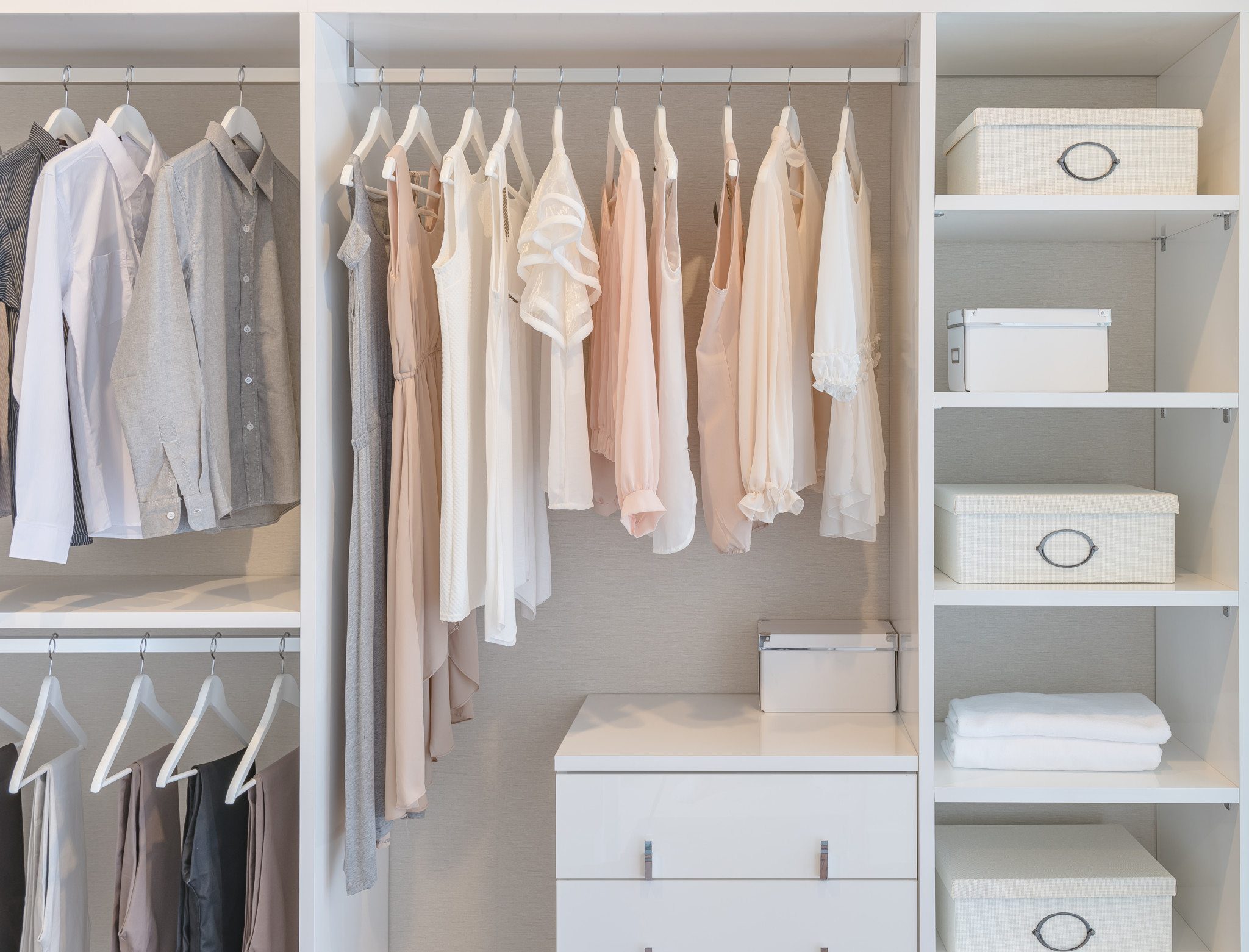 Thinking about making the move to downtown Chicago apartments, but wondering how to downsize your home? We encounter this situation regularly with our clients who are ready to leave their single-family home and experience downtown apartment living.
Oftentimes, these clients are pretty taken aback when they first set out to tour luxury Chicago apartments. The average square footage of downtown Chicago apartments and living spaces are much smaller than a house. Our clients typically wonder where they will place their formal dining room table, grand piano, or their original master bedroom set.
The answer to that question is: nowhere.
Modern Chicago apartments of today are not set up for the traditional lifestyle of single-family home living. If you think you're going to bring all of the belongings that fit into every nook of your 3,000 square foot home with a basement, it's just not possible.
Tips For Downsizing For a Move
Don't be discouraged. It's all about mindset. We have a few recommendations to help you downsize your home so you can live in a downtown Chicago apartment.
Be Prepared to Buy New Furniture
Yes, you're likely going to need to invest in some new furniture for your new digs. Your giant sectional couch is not going to fit in the new living space. Look at it this way, downsizing offers a chance to change to a more minimal style and mix up interior colors and design. Your new Chicago apartment should be viewed as a fresh start and not an extension of your old home.
Streamline Your Belongings
The most difficult part of downsizing is deciding what to get rid of. However, look at it as an opportunity to start fresh. Consider why you are moving and what you want from your new surroundings. Then keep your household items that help you achieve that vision. If you're moving downtown to have access to all of the great restaurants in the city, perhaps you don't need to bring all of your kitchen gadgets you haven't used in years.
Divide your belongings up and think about what you can pass down to other family members, donate to organizations in need, put in storage for safekeeping, sell on Facebook marketplace, or completely toss.
You can take photos of the objects to help keep you organized during this process. This can also make letting go a little easier as you can make the photos a keepsake.
Of course, leave room to take the essentials with you.
Ask for Help
Ask a family member, friend or professional to help you decide what to keep and what to toss. It's easy to get carried away and begin to place everything in the "keep" pile. An objective, unbiased opinion is helpful for streamlining your belongings.
Hiring a professional organizer can help you clear out your old belongings, make room for transitional items, and come up with a plan for organizing belongings in your new home.
Adopt a Minimalist Mentality
Downsizing to a smaller home calls for the opportunity to adopt a minimalist mindset with your possessions, especially your wardrobe. Keep seasonality in mind and store unnecessary clothing in storage bins under the bed. Swap out clothing during different times of the year. As for the clothing you have it's important to maximize storage space in a downtown Chicago apartment by limiting the amount of clothing items you would need for a month of travel.
Do your best to come to your new Chicago apartment with a clean slate. However, there are always items you may think you will want and/or need that will ultimately come with you. When living in a small space, excess possessions will quickly reveal themselves and you'll know exactly what to remove after some time spent in your new home.
If you're curious about making the move to a Chicago apartment you should speak with one of our real estate team members today! They can help understand your needs and help streamline the apartment search process.

Follow Us on Social
Apartment Experts
Spend less time apartment hunting, and more time living. Luxury Living is a complimentary service to make your apartment search easier, and even fun. Whether you're new to the city or simply in need of a change, we are here to help.