How to Make My Apartment My Own
October 1, 2019 | By Luxury Living Chicago Team
Reading Time: 2 Minutes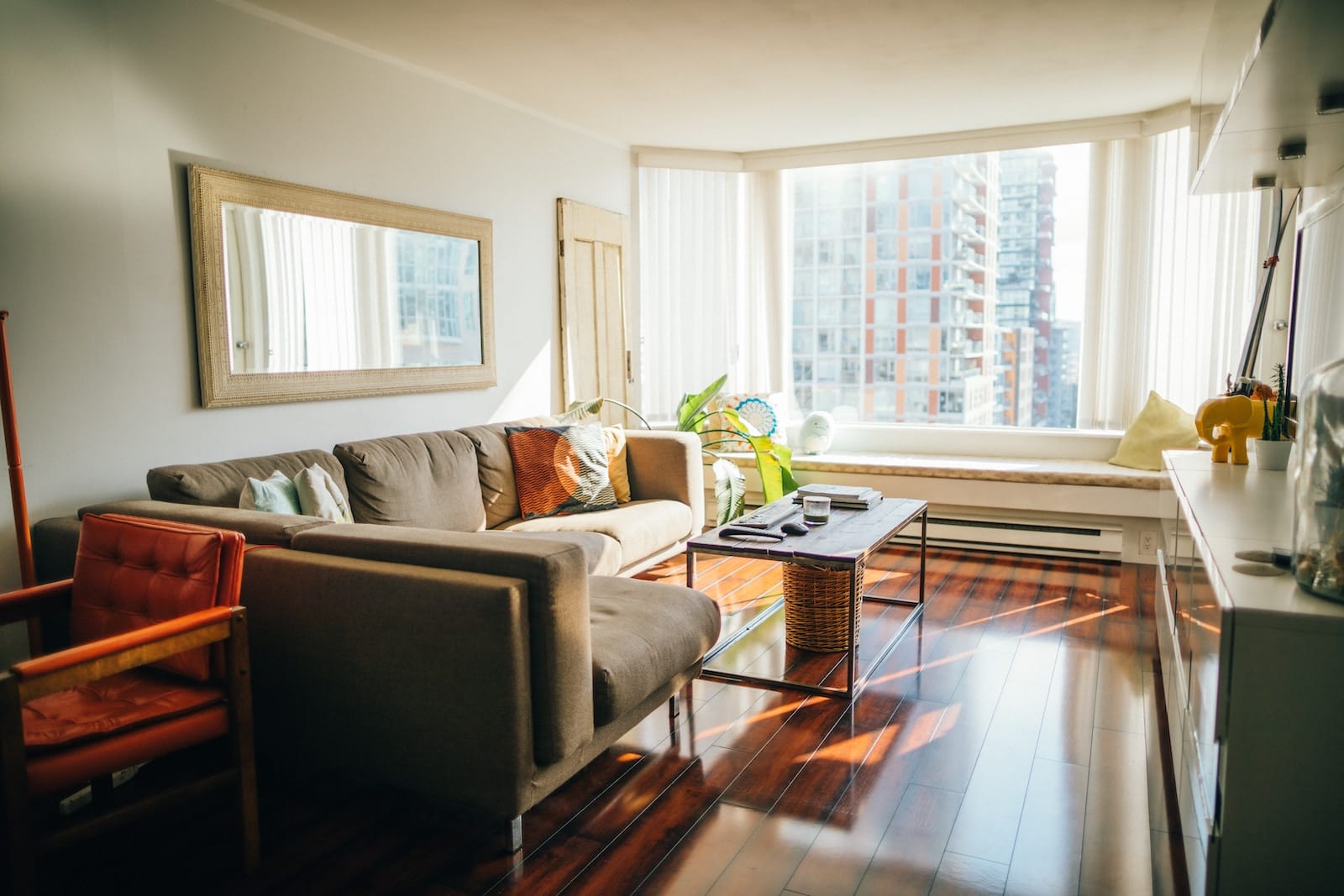 Even if you're temporarily renting your apartment, it's essential that your living space feels like home.
If you've asked "how can I make my apartment my own", then read on for all the tips and tricks on how to create a homey place.
Personal Decor to Make the Apartment Yours
Decoration is key to making your apartment truly feel like your own. You want to find decor that reflects your taste and preferences. Although you may not own the apartment unit, your lease grants you the freedom to spice up the space, as long as you don't cause any damages or violate the rental agreement.
Changing your apartment's hardware is one big but subtle way to refresh the unit. Consider replacing doorknobs, outlet covers and switch plates if the existing ones don't suit your style.
Take advantage of empty walls. Hanging art, shelving, and wall lighting can make a huge difference and help personalize your rooms. Selecting your own furniture and curtains is also an easy way to change the feel of the apartment.
A fresh paint job can also reinvigorate your apartment and help make it feel like home. Just be sure to read up on your apartment's rules on painting.
Ideas for Hosting Family and Friends
Having people over is another great way to make your apartment feel like your own. Show off your freshly decorated space with a fun housewarming or holiday party. 
Before having people over, be sure your space is clean and ready to go for visitors. Keep your common areas open and ensure that there is enough seating for your guests.
Decorating Each Room
Each space in your apartment may call for different decorating hacks. Determine how you can make the most out of each room within your home.
When it comes to decorating your apartment living room, the key is to keep this common space inviting and open. Consider investing in acrylic or lucite furniture as a modern way to add functional pieces to your space without adding visual weight. You'll also find it beneficial to incorporate multipurpose pieces, especially in apartments with smaller square footage.
Decorating your apartment bedroom well is also crucial, especially since this is the space where you start and end your day. To help create a serene room, choose soothing patterns throughout the area. Incorporating additional lighting and a cozy rug will also enhance the ambiance of your bedroom. Also, be sure to utilize out of sight storage to eliminate clutter.
If you are living in a smaller apartment unit, your decorating decisions can help maximize your space. Utilizing wall lights, mirrors, and floor-to-ceiling draperies will all help to brighten and open up your living areas.
With some insight into how you can make your apartment your own, begin the decorative transformation today!

Follow Us on Social
Apartment Experts
Spend less time apartment hunting, and more time living. Luxury Living is a complimentary service to make your apartment search easier, and even fun. Whether you're new to the city or simply in need of a change, we are here to help.