Introducing 160 N. Morgan Street Apartments — Coming Soon to Fulton Market, Chicago
October 31, 2022 | By Lauren Bozarth
Reading Time: 2 Minutes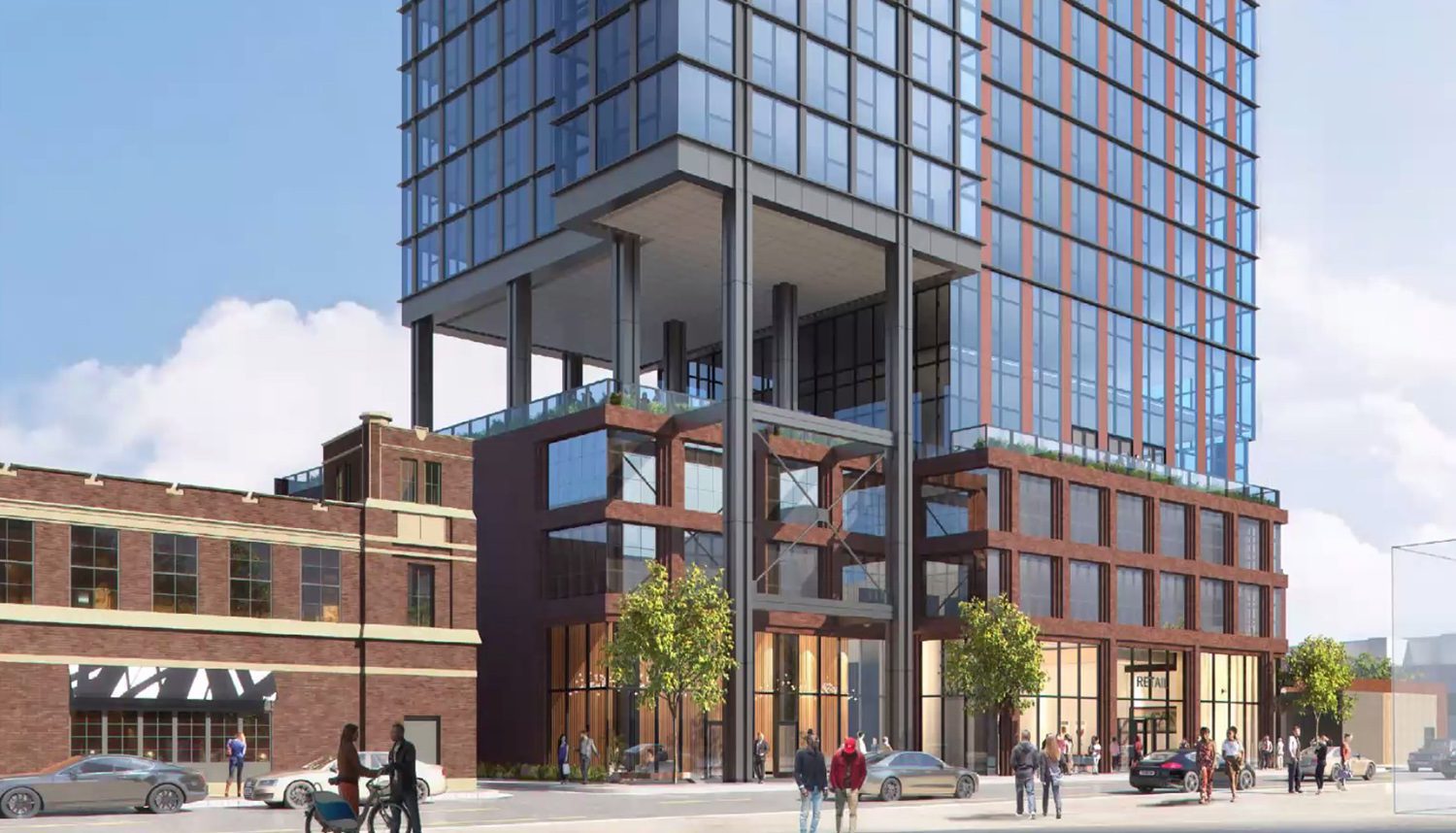 If you'd like to set your sights on a brand new development in one of the Windy City's coolest neighborhoods, be sure to keep 160 N Morgan Street apartments on your radar.
The Fulton Market Location
Located in the heart of Fulton Market between the CTA Morgan L station and W. Randolph Street, these highly anticipated apartments will offer premier living and location. 
The area surrounding 160 N. Morgan Street is hard to beat, full of character and vibrancy. Once a meat-packing district, Fulton Market is now a hub for noteworthy restaurants, bars, coffee shops, galleries, and boutiques. 
Sprinkled throughout the neighborhood, you can find trendy converted lofts and brand-new luxury high rises, which will soon include 160 N. Morgan Street apartments. Future residents will be steps away from "Restaurant Row," where iconic restaurants like Girl and the Goat and Au Cheval sit. They will also be a block away from Google's Midwest Headquarters and McDonald's World Headquarters.
160 N Morgan
160 North Morgan Street, Chicago, IL, USA
Fulton Market apartments
About 160 N Morgan Street Apartments
This 82 million-dollar project, planned by Sterling Bay and joint venture partner Ascentris, will produce a gorgeous 29-story mixed-use tower. Get ready for one of the tallest buildings west of the Kennedy Expressway.
Along with 2,000 square feet of retail space at the bottom, this building will boast 282 rental units. Prospective residents will be able to choose from studios, convertibles, one-beds, two-beds, and three-bedroom apartments. Additionally, 89 car parking spaces and 153 bike parking spaces will be available to renters.
Construction commenced around April of this year. The project will hopefully wrap up by the end of 2023.
What else can you expect from 160 N. Morgan Street apartments?
For starters, this development prides itself on being a full-amenity building. Residents will have access to multiple amenity decks, including an expansive common outdoor space on the top floor, an outdoor pool, a dog run, a state-of-the-art fitness center, and more. As a brand-new luxury building, you can also expect top-notch features and finishes in every unit.
This in-progress building puts residents in close proximity to multiple transit options, including multiple Divvy bike stations and bus transit for Routes 8 and 20, both within a 10-minute walk. The Morgan station for the Green and Pink Lines is also within a one-minute walk.
Stay tuned for more details as construction progresses, and these apartments are closer to being move-in ready.
In the meantime, if you're interested in living in Fulton Market or learning more about 160 N Morgan Street apartments, reach out to Luxury Living. We have a team of experienced and licensed brokers eager to help you find your dream home!
Want to be informed on the latest happenings in Chicago's brand new apartment scene? Click the link below!
Follow Us on Social
Apartment Experts
Spend less time apartment hunting, and more time living. Luxury Living is a complimentary service to make your apartment search easier, and even fun. Whether you're new to the city or simply in need of a change, we are here to help.