Living Near the McDonald's West Loop Headquarters in Chicago
June 11, 2018 | By Erin Gallagher
Reading Time: 3 Minutes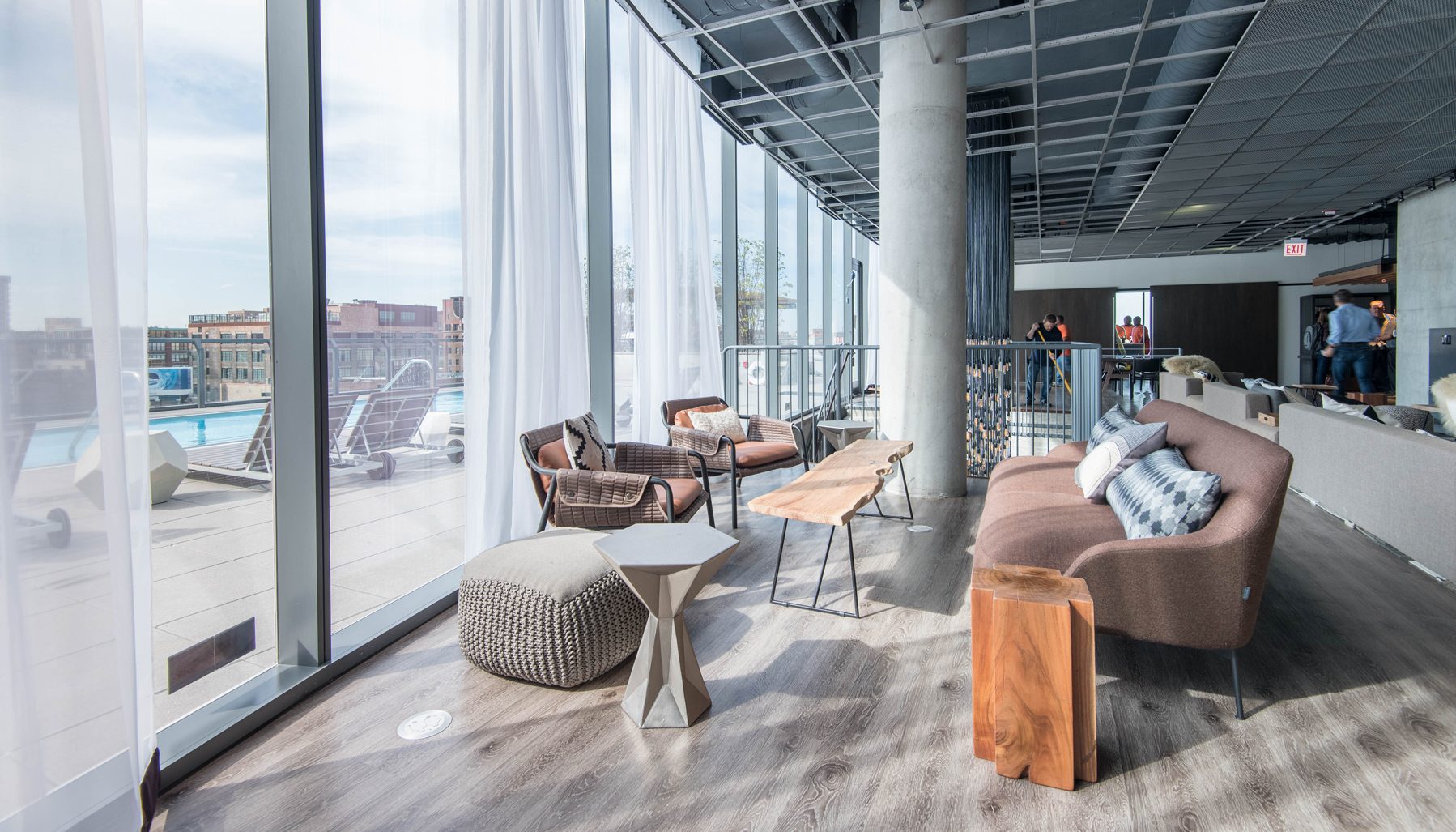 "Look for the Golden Arches!", a saying Chicagoans can say again after McDonald's officially moved back into Chicago after 47 years. Their new corporate office opened in the West Loop on Monday, June 4th, followed by an opening celebration attended by Chicago Mayor, Rahm Emanuel.
McDonald's new office will employee 2,000 people and will feature "work neighborhoods". This will give employees the chance to decide what habitat will suit their work best. Open floor plans, communal tables, huddle rooms, and a tech bar will be available for employees.
Many of these employees will be relocating into the city, specifically the West Loop. This neighborhood has quickly developed over the past few years and is now one of top places to live in the city. Here at Luxury Living Chicago Realty, we've compiled a guide for living in the West Loop.
Things to Do in the West Loop
Once a meatpacking district, the West Loop has transformed itself into a residential hotspot, dining sanctuary, and nightlife haven. The area boasts with specialty grocery stores, fitness centers, arts galleries, and of course Chicago sports.
City Winery is a must-see in the West Loop. Here, you'll find a fully functioning winery with intimate concerts, food and wine classes, and fine dining. Michael Dorf, CEO and founder, succeeded in bringing the wine country into the middle of busy Chicago.
Another attraction in the West Loop that you can't miss is the Fulton Market Kitchen. This point of interest is part restaurant, part lounge, and part art gallery. Artwork from local artists lines the walls while you indulge in dishes like the acorn squash ravioli or the pork shoulder.
The West Loop is most well known for their restaurant and bar scene though. You can hit up the infamous Girl and the Goat for an award-winning meal or checkout Wishbone for a taste of southern cooking. As for spirits and brews, head over to Bar Siena to be greeted by a post-work crowd. This bar delivers the perfect atmosphere for relaxing with the combination of outdoor seating and hand crafted cocktails.  
Make sure to check out our restaurant and bar guide to the West Loop for more favorites.
West Loop Apartments Near the McDonald's Headquarters
 You can find top of the line amenities at this residence with the rooftop pool, sundeck, fitness center, and valet dry cleaning. The location is perfect for any young professional as it is situated near public transportation, award winning restaurants, and an array of shops. Studio, one bedroom, or two bedroom units are available and equipped with large walk in closets.
 This luxury high-rise is not only a poster child for modernity, it also has the perfect location, pinpointed next to the Fulton Market. The Parker's units feature frameless glass showers, kitchen islands with counter height seating, and unobstructed Chicago views. A gym with yoga studio and smartphone integrated cardio equipment keeps residents fit, while the pool keeps them relaxed.
 If you're looking for a more homey atmosphere, Madison Throop Place is the perfect residence. Located by the new McDonald's headquarters, this boutique building offers several 2 bed/2 bath and 3 bed/2 bath units. You can find features such as bamboo flooring, chefs kitchen, high ceilings, open floor plan, and much more.
If you're interested in learning more about the West Loop or making it your future home, contact Luxury Living Chicago Realty. 
Follow Us on Social
Apartment Experts
Spend less time apartment hunting, and more time living. Luxury Living is a complimentary service to make your apartment search easier, and even fun. Whether you're new to the city or simply in need of a change, we are here to help.