Looking for a 1 Bedroom Plus Den for Rent in Chicago? See Our Best Listings Here
July 16, 2021 | By Lauren Bozarth
Reading Time: 2 Minutes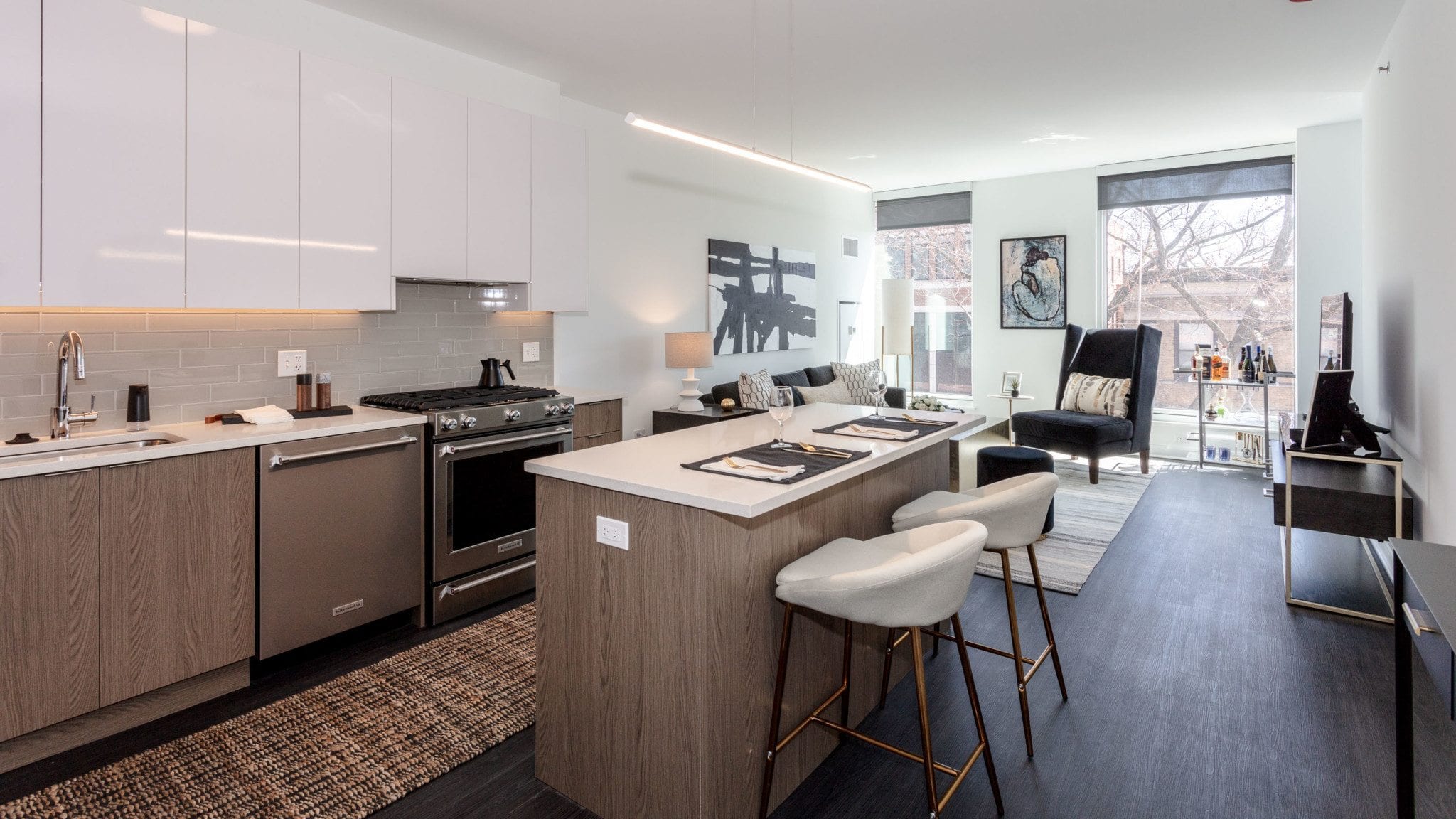 With the "working from home" trend increasing, the 1 bedroom plus den layout is becoming a popular apartment style. It turns out that many are finding the extra space that a den provides to be extremely valuable.
The main difference between a 1 bedroom plus den and a two-bedroom is that the den usually does not have a window, closet, or door. Think of the den as more of a bonus space within a one-bedroom apartment. These units guarantee more space than a studio, convertible, junior one-bedroom, or one-bedroom apartment.
Dens can provide that extra space you may need for a small office, sitting area, or music room. This additional room is an excellent option if you are looking for a bit of extra square footage in your home but don't need an entire spare bedroom.
If you're in the market for a 1 bedroom plus den for rent in Chicago, take a look at these luxury apartment buildings that offer this type of unit:
1 Bedroom Plus Den Apartments for Rent in Chicago
Connect with us today to let an experienced LLCR broker get you into the perfect one-bedroom plus den apartment for your lifestyle.
Still deciding which apartment style is the best fit for you? Check out our guide below for all the different types of apartments in Chicago:

Follow Us on Social
Apartment Experts
Spend less time apartment hunting, and more time living. Luxury Living is a complimentary service to make your apartment search easier, and even fun. Whether you're new to the city or simply in need of a change, we are here to help.