Looking to Move to Chicago? Check Out These Streeterville Apartments
September 12, 2018 | By Jillian Dowdy
Reading Time: 2 Minutes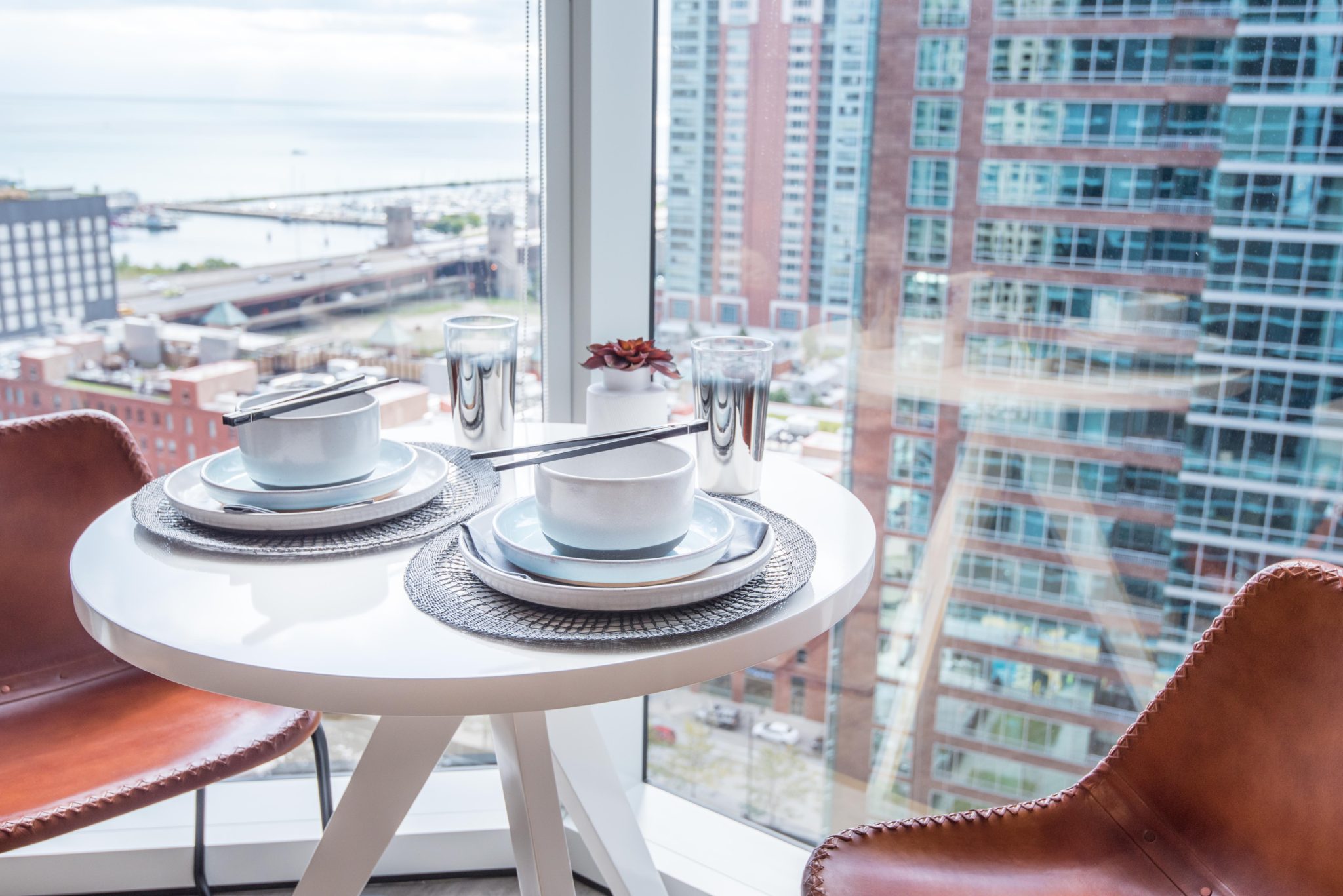 Streeterville's unique blend of culture and convenience makes it the ideal location for anyone hoping to experience the best of both worlds. If you are interested in easy access to shopping, dining, and attractions, without sacrificing comfort and security, take a look at these stunning Streeterville apartments!
Situated at 500 Lake Shore Drive directly across the historic Navy Pier, this thoughtfully crafted property was built with the luxury renter in mind. The building is 100% smoke free and was recently awarded LEED Gold Certification. Among the extensive amenities to be found here, you can expect to enjoy a lushly landscaped pool deck; business, entertainment, and fitness centers; a library; coffee service; and more. Inside your residence, you'll be greeted with a gourmet kitchen, custom bathrooms, in-unit laundry, and floor-to-ceiling windows to make the most of the magnificent views.
Located at 545 N McClurg Court, Moment strives to guide its residents toward a holistic approach to mindful living by providing spaces designed to help them dwell in the present. Moment offers a rooftop pool and lounge, a fitness hub and yoga studio, a wellness spa, a pet spa, and a serenity garden as well as a variety of entertaining and dining amenities. Each apartment is outfitted with floor-to-ceiling windows featuring custom solar shades, European-style frameless espresso cabinetry, in-unit full-size Whirlpool washer and dryer, and thoughtfully chosen finishes.
Nestled between the Chicago River and Lake Michigan, at 340 E North Water Street, North Water Chicago apartments provide unbeatable views of both the skyline and the water. The building's convenient location is central to some of the city's best landmarks and attractions. Residents are also treated to a host of exclusive amenities including a rooftop sky lounge, a 24 hour fitness gym, a multi-purpose studio, a pet spa, an on-site Starbucks, and on-site dry-cleaning. There are a number of available units to choose from, including studios, one-bedrooms, and two-bedroom options. These luxury apartments all feature oak flooring, a full size washer and dryer, keyless home entry systems, and gourmet kitchens.
One Bennett Park can be found at 451 E Grand Avenue, set on the beautiful 2-acre Bennett Park and just steps away from the Riverwalk. This elegant property features several luxurious amenities, including fitness and wellness facilities, indoor and outdoor pools, on-site pet services, and more. Each residence is tailored for polished modern living: kitchens are supplied with built-in high-end appliances, bathrooms with are styled with carefully placed stone tiles, and bedrooms are outfitted with large customized closets.
Ready to explore all the available options for living in Streeterville? Click the button below to search our listings for Streeterville apartments.
Follow Us on Social
Apartment Experts
Spend less time apartment hunting, and more time living. Luxury Living is a complimentary service to make your apartment search easier, and even fun. Whether you're new to the city or simply in need of a change, we are here to help.