4 Trending Things to Include When Decorating Your New Apartment
September 5, 2018 | By Erin Gallagher
Reading Time: 2 Minutes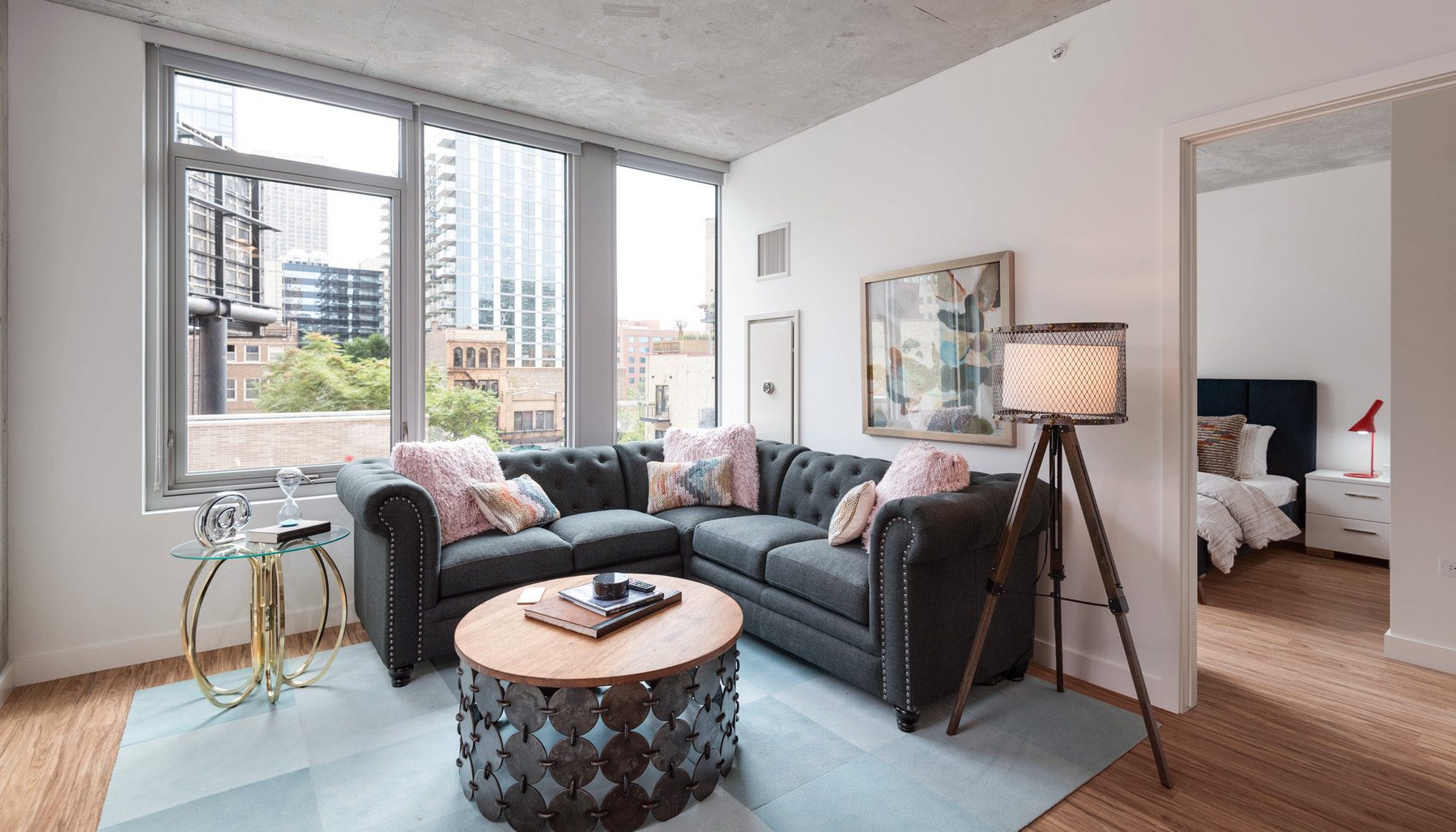 Even though a downtown apartment can be a small space, it should still reflect your personal style. If you're looking to move into a new apartment or simply redecorating your space, follow these interior decorating trends for 2018 from Luxury Living Chicago Realty.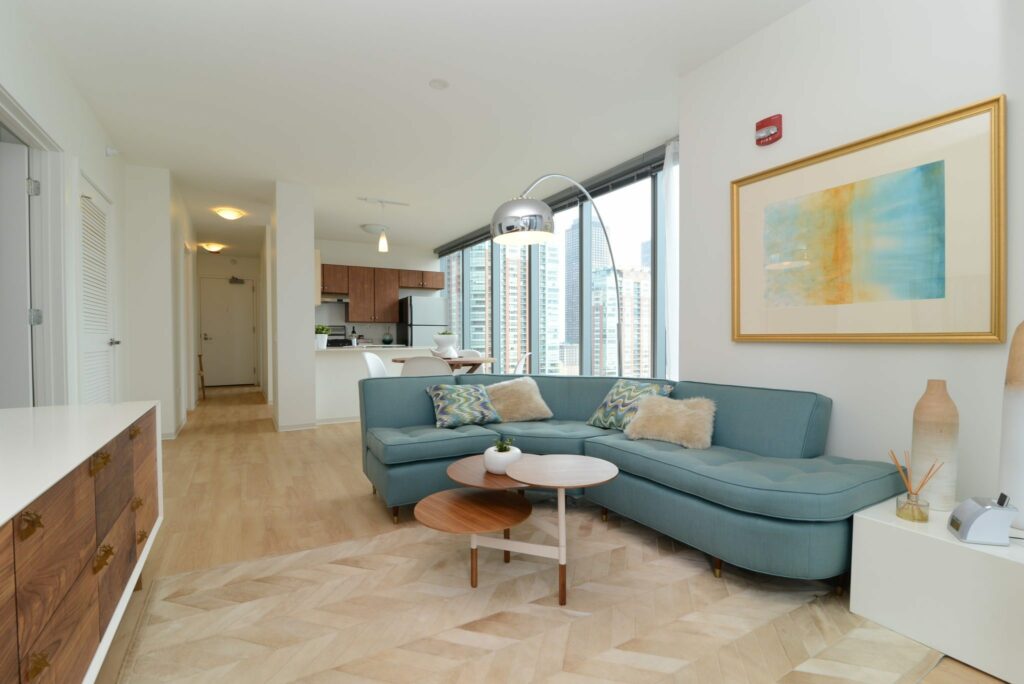 1. Curved Couch
The curved couch is a popular trend item for 2018; it opens up a room, adds more seating, and softens the space. This unique furniture piece can create a more cohesive social space that will provide an environment for making memories. Curved sofas add a unique architectural element to your space that leads your eye in a relaxed way. Try implementing a rounded couch in a corner or curving it towards artwork on the wall; either way it will encourage conversation among your guests.
2. Bold Colors
Emerald green walls and yellow kitchens are popping up everywhere as the bold color trend powers through 2018. Strong shades can transform a room and reflect your personal style. This trend is all about mixing bright colors together; start with one or two main colors to create a ground palette. You can try out colors temporarily by using peel away wallpaper. Bright cushions, rugs, curtains, and pillows will enhance your main colors and complete the room's look.
3. Geometric Accents 
Add a touch of modern styling to your new apartment by using geometric accents. These unique pieces are a smart and simple way to create visual interest. Pick a few elements in your room and choose 2-3 as your geometric pieces. A few common applications of geometric accents included patterned throw pillows, tables, unique lamps, and geometric wall art. 
 4. Fringed Accents
 Pinterest's new 2018 Home Report found that people are particularly interested in fringe. Subtle accent pieces with fringed details can make a room feel more dynamic without dominating the entire atmosphere. The natural fibers add a sweet and natural vibe that combines minimal and maximal tendencies. You can hang a fringed pendant light over a coffee table or include fringed throw pillows on a sofa; no matter the location, fringed elements are a must for your new space.
Time to roll up your sleeves and get to decorating! Make sure to tag us in your pics @LuxuryLivingChicago, so we can take a peek. If you're looking for a fresh, new living space, check out Luxury Living Chicago Realty's listings by clicking the button below. 
Follow Us on Social
YOUR INSIDE LOOK AT WHAT'S NEW ON IG
View on Social
About Us
At Luxury Living, we define "luxury" as a quality of life. Luxury living may mean having a home-office with breathtaking views from your apartment's floor-to-ceiling windows, or being within walking distance to your favorite restaurants and activities. Whatever luxury means to you, let us help you find it.
Learn More
Contact Us