Luxury Design Elements Highlight — Apartments with Large Windows
May 23, 2022 | By Luxury Living Chicago Team
Reading Time: 2 Minutes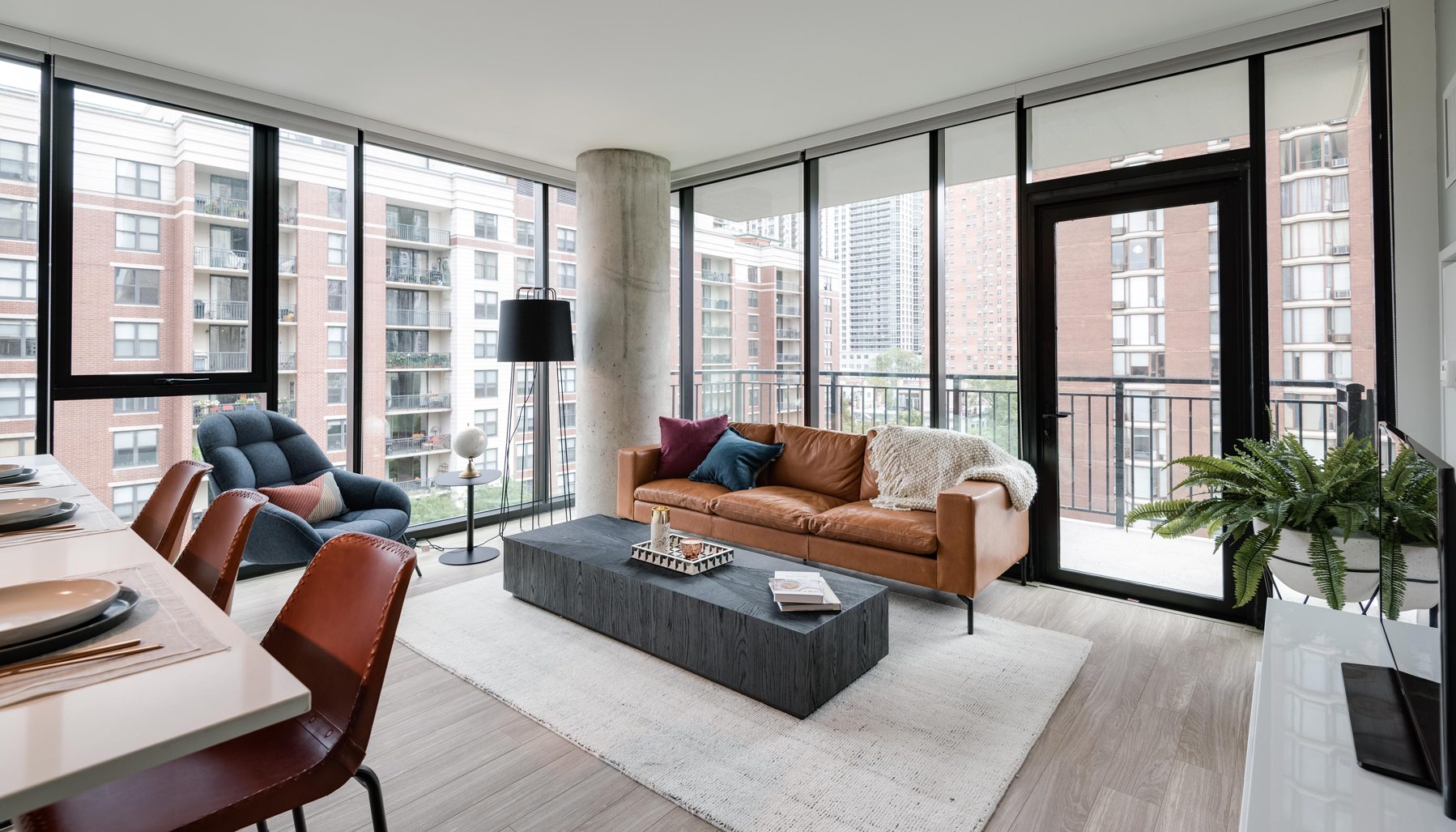 Windows can work wonders in any space! They can significantly make your apartment feel light, open and airy.
Check out all of the reasons why apartments with large windows are worth looking into:
Why Should I Should Live in an Apartment with Large Windows?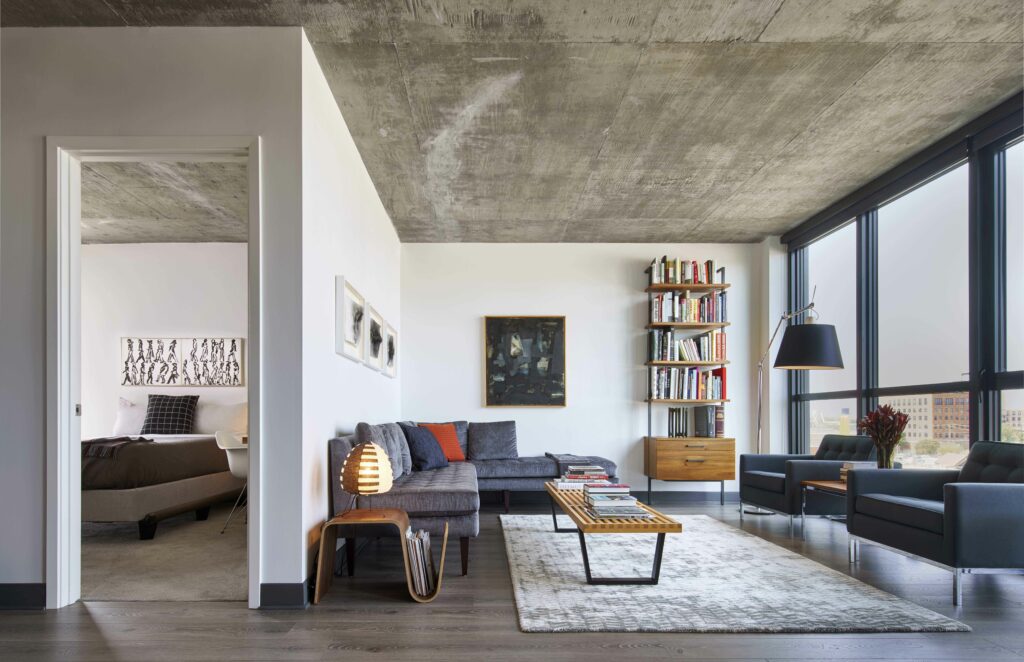 Natural light– This may be one of the most obvious perks of expansive windows. The natural light that windows bring in can significantly brighten your space, and likely, your mood.
Better views– Large windows, especially floor-to-ceiling, provide the best sights. There's nothing like seeing the full sunset or city skyline through the comfort of your own home.
Fresh air– The larger the window, the better the breeze. There is nothing like having fresh airflow through the house when the temperature permits. Plus, fresh air also has fantastic health benefits, including improved heart rate and blood pressure.
Enhanced beauty– From a purely aesthetic perspective, large windows are a game-changer. They make a home feel more modern and also adds a nice backdrop to your room.
Energy efficiency– Large windows are ideal for savings. During the winter months, they serve as insulators, cutting down the cost of your energy bill. They allow solar energy in all year round, which regulates indoor temperature by minimizing the circulation of cool air.
Flourishing plants– If you're a fan of greenery in your space, large windows will make a huge difference. It provides a better opportunity for plants to get all the sunshine they need to bloom.
Apartments with Large Windows
If we've convinced you to start looking for apartments with large windows, begin by considering these luxury Chicago buildings (all boasting floor-to-ceiling windows):
The Mason
180 North Ada Street, Chicago, IL, USA
Fulton Market apartments
Aurelien
833 North Clark Street, Chicago, IL, USA
Gold Coast apartments
Alta Roosevelt
801 South Financial Place, Chicago, IL, USA
Printers Row apartments
Sentral
808 South Michigan Avenue, Chicago, IL, USA
South Loop apartments
When you're ready to tour apartments, connect with one of our team members and let Luxury Living Chicago Realty streamline the search.
Curious about what other luxury design options there are for your next apartment? Click the button below!

Follow Us on Social
YOUR INSIDE LOOK AT WHAT'S NEW ON IG
View on Social
About Us
At Luxury Living, we define "luxury" as a quality of life. Luxury living may mean having a home-office with breathtaking views from your apartment's floor-to-ceiling windows, or being within walking distance to your favorite restaurants and activities. Whatever luxury means to you, let us help you find it.
Learn More
Contact Us