Our Expert Apartment Finding Tips Will Answer Your Toughest Questions
May 9, 2022 | By Lauren Bozarth
Reading Time: 5 Minutes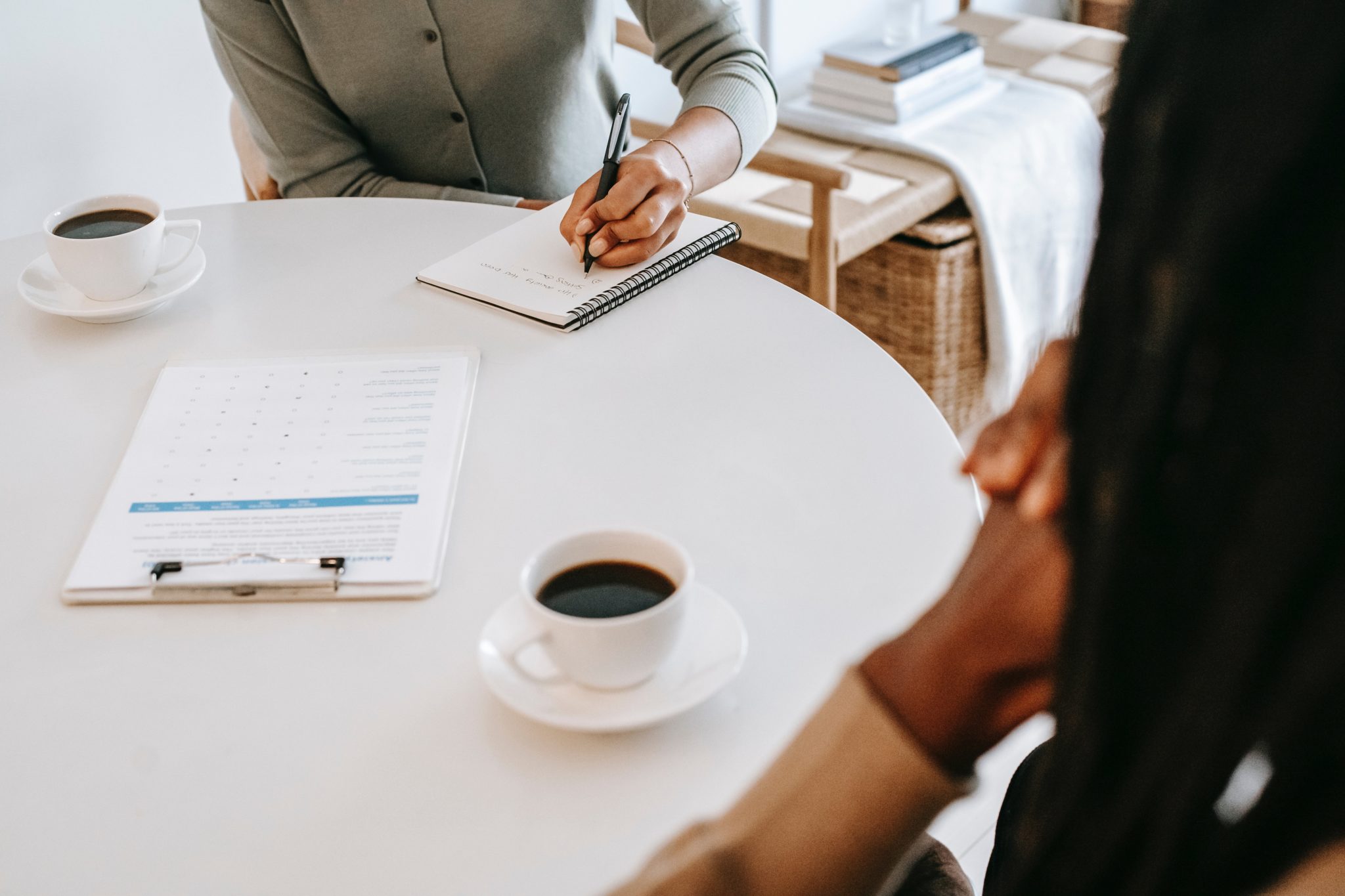 Are you on the hunt for your next apartment? These apartment finding tips will help make sure you're on the right track.
Apartment hunting can feel daunting at times. With so many steps in the process and options out there, many may end up feeling lost or unsure where even to start.
That's why we recommend creating (and following) an apartment checklist. As you begin viewing potential homes, you can use the checklist to evaluate and compare your options.
While you want to tailor your checklist based on your specific wants and needs, here are some popular categories to include as a starting point:
Location: Make sure the apartment is an area you would be happy to call home. This may include a few different neighborhood options. Unsure of where to live in Chicago? Take our Chicago neighborhood quiz!
Apartment features and finishes: Here, you can track all that you would like the individual unit to offer. This may include stainless steel appliances, floor-to-ceiling windows, sweeping city views, or your own personal balcony.
Building amenities: Keep a list of desirable amenities you hope your new apartment provides. Parking, a fitness center, outdoor space, or a pool may be some of the non-negotiables.
Safety: It's crucial you feel secure in your home, so look into the safety features that your unit or the building provides. Check to see if there are secure entry systems, doormen, or other measures in place to give you safety and peace of mind.
Apartment policies: Before signing a lease, look into policies that may impact your decisions, such as pet, decorating, and subleasing regulations.
The apartments you view may not check every box, but as you compare different units, having a checklist will help you determine which home hits most of your requests.
Everyone's home hunting journey is unique, but we do advise that our clients follow or at least refer to a timeline to stay on track.
As a general rule of thumb, you want to begin looking for your apartment 60 days before your current lease ends. At this point, you want to focus on budgeting and researching. This is the very initial stage and will help you determine what kind of apartment you can afford and where you should consider moving.
Between 30 and 60 days before moving, you want to tour all of your prospective apartments and begin applying for the units that interest you.
As soon as you decide on an apartment and receive confirmation of your approval, be sure to book packers and movers. To make the process easier, you may also want to slowly pack up items you don't need in the interim.
15 days before move-in day, confirm and finalize details to avoid last-minute stress. Transfer or schedule utility set up, consider a final walk-through of the property and verify your move-in day and how you'll get your keys.
During the last week, you can wrap up your packing and final steps, such as changing your mailing address and letting the excitement sink in!
Just like airplane tickets can regularly change due to supply and demand, so can rental prices. The market in Chicago is frequently changing, and that's reflected in the price of apartments.
There are a few common factors that impact apartment prices:
The time of year
The time of the month
The day of the week
Dynamic pricing software
Strong growth market
Location
Despite the constantly fluctuating costs, try sticking to the 30 percent rule. This rule suggests that you spend no more than 30 percent of your paycheck on rent.
With costs regularly changing, working alongside a broker can help you determine the best time for you to rent.
As we mentioned above, timing can affect the cost of an apartment. So, when is the perfect time to sign a lease? Well, that depends on what you're looking for.
If you're searching for the widest selection of apartments, the end of the summer is the best time to apartment hunt.
If you're hoping to get the best bang for your buck, you can generally find the best prices in the winter. According to RentHop, rent is most affordable in March. The winter may not provide the Ideal moving weather, but braving the cold (and snow) will likely save you money. Plus, it may be easier to negotiate your rent then.
When searching for your next apartment, you also want to keep your move-in costs in mind.
For starters, move-in fees are not the same thing as a security deposit. While security deposits are often refundable deposits to protect the property, move-in fees are non-refundable costs that renters must pay with their first month's rent.
These fees typically cover additional costs associated with managing the rental property, such as repairs or maintenance.
Move-in fees can vary drastically depending on the property. They can range anywhere from 20% to 50% of one month's rent price. In Chicago, the average non-refundable move-in fee can cost someone $425 to $700.
With the average move-in fee in Chicago varying so much, you want to make sure you figure out this cost prior to signing your lease.
As you search for your apartment, you may run into rent concessions. For those unfamiliar with this term, concessions are simply an adjustment or compromise a property manager or landlord makes to lease terms to attract tenants or incentivize existing tenants to stay.
Rent concessions are often made if property managers anticipate or experience empty units. It helps ensure they can still secure renters, despite a slower market or other circumstances that may lower rental demand.
While concessions may take a few forms, here are the common types you may run across:
A free month
Discounted monthly rent
Reduced security deposit
Renovations and upgrades
Free amenities
If you're ready to begin your apartment hunt and put to practice these apartment finding tips, get in touch with us today! Our team of experienced Chicago brokers are prepared to help you walk through the exciting process of finding your new apartment!

Follow Us on Social
Apartment Experts
Spend less time apartment hunting, and more time living. Luxury Living is a complimentary service to make your apartment search easier, and even fun. Whether you're new to the city or simply in need of a change, we are here to help.