Luxury Living Chicago Wins Onni Group 2017 BRAG for Top Chicago Brokerage
November 13, 2017 | By Amy Galvin
Reading Time: 2 Minutes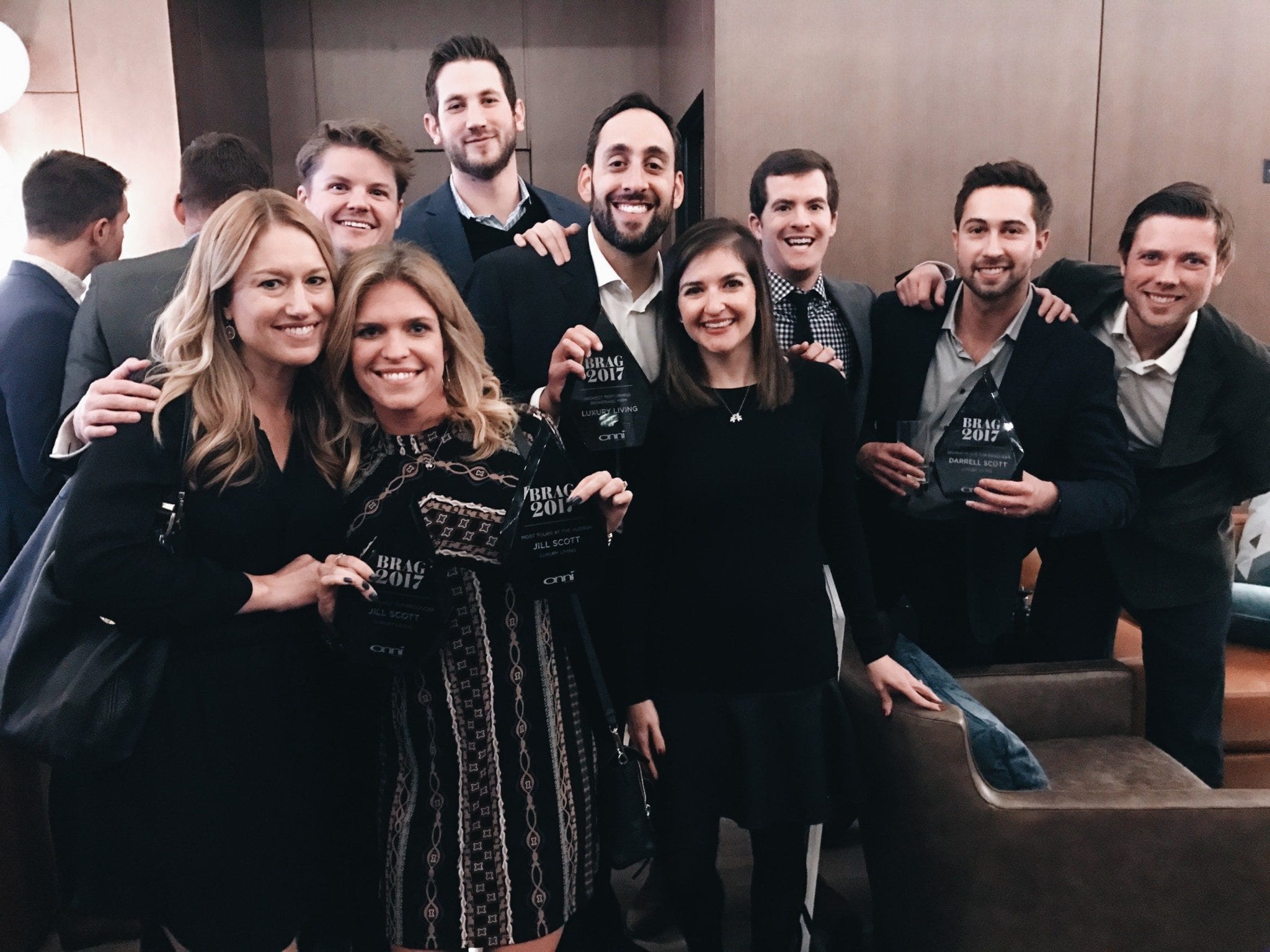 Luxury Living Chicago Realty is excited to announce our team was awarded the 2017 BRAG for Top Chicago Brokerage by Onni Group.
At an exciting event held at the new Gibson's Italia restaurants right on the Chicago River, Luxury Living Chicago was presented with the award by leadership from Onni Group. Luxury Living Chicago received this designation for being the number one brokerage at Onni Group's brand new River North apartment building, The Hudson.
About The Hudson River North Apartments
The Hudson is a 240 unit apartment building in River North that opened in the spring of 2017. The building features condo-quality finishes, large floor plans, beautiful amenities and best-in-class service to its residents. The Hudson offers over 20,000 square feet of community amenities, including a state-of-the-art gym, yoga studio, dry sauna, full chef's catering kitchen, expansive outdoor pool deck, outdoor fire pits, a game-filled lounge space, business center, lounge space, and 24-hour concierge service.
Top Producing Chicago Brokers
In addition to being the top brokerage for the building, two Luxury Living Chicago real estate team members received individual recognition at the event. Jill Scott was the number one broker of the building. Jill is a big fan of the building's spacious apartments and great closet space and worked with many of her clients to make The Hudson their home. While Darrell Scott, Director of Sales for Luxury Living Chicago, was the second top performing broker. Darrell loves the central River North location for the property and the building's level of service.
About the BRAG
For over half a century, Onni Group has been building communities for people to live, work, and play. The company is dedicated to quality construction, innovation, sustainability, and customer satisfaction. Onni has properties all across North America including Los Angeles, Seattle, Chicago, Phoenix, Toronto, and Vancouver.
Onni believes in creating strong relationships with the local real estate brokerage community. Because of this, they created the BRAG to recognize top producing real estate teams.

Follow Us on Social
Apartment Experts
Spend less time apartment hunting, and more time living. Luxury Living is a complimentary service to make your apartment search easier, and even fun. Whether you're new to the city or simply in need of a change, we are here to help.