Behind the Scenes of Luxury Living Chicago: What We're Thankful for This Year
November 23, 2016 | By Amy Galvin
Reading Time: 4 Minutes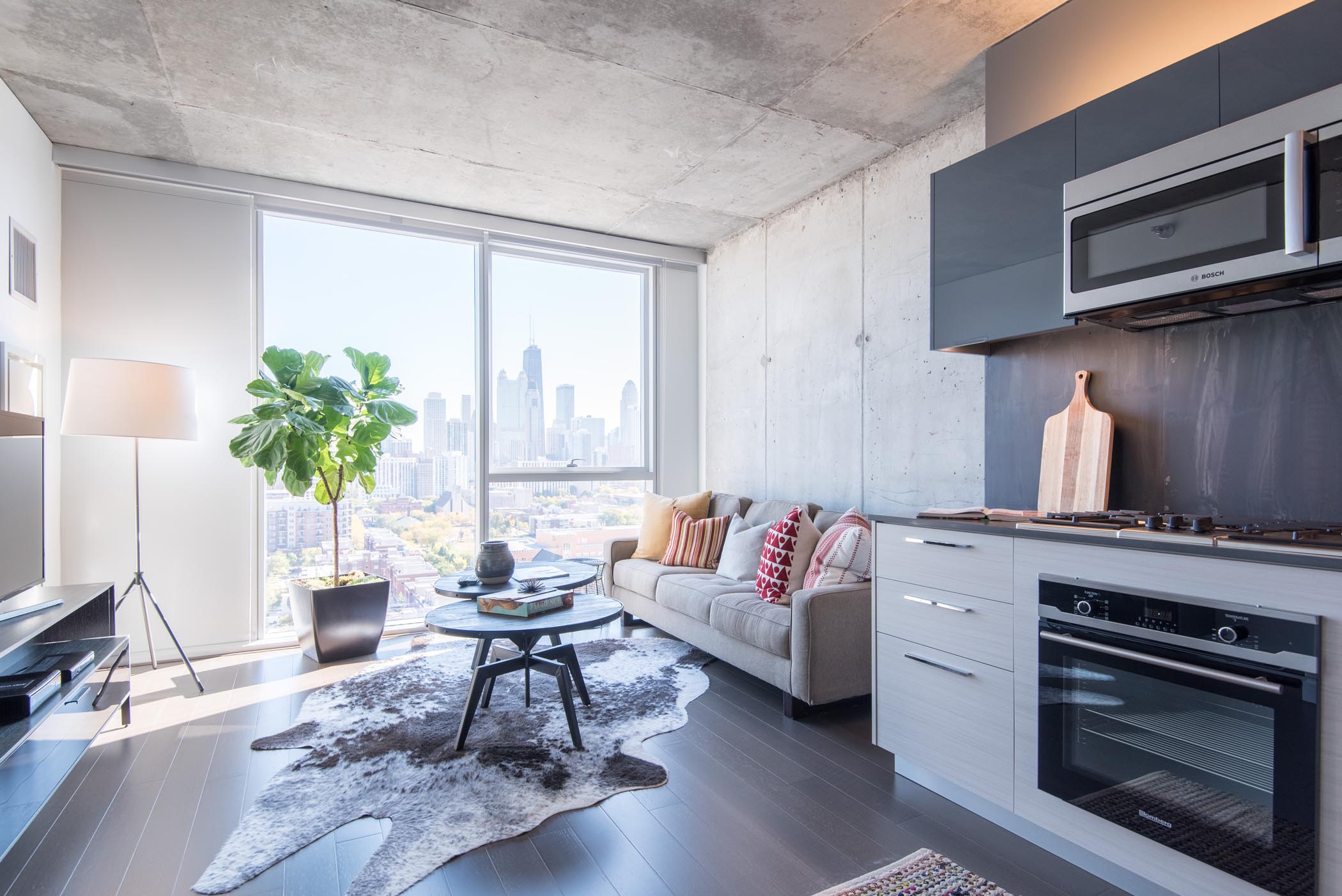 Welcome to our new blog series "Behind the Scenes of Luxury Living Chicago." Through these posts, we will offer an inside look at our company and share what it's like to be part of the Luxury Living Chicago Realty team.
In this post, we asked our Chicago real estate team what they are thankful for this year. Here is what a few of them had to say:
Sam Kahn, Broker Associate:
I'm very thankful to my parents for putting me on the right path and caring about me so much while I was growing up. This allowed me to go to school and earn a college degree. Which in turn brought me to an amazing city such as Chicago. Which in turn allowed me to follow in their footsteps and become a real estate agent at our amazing company. If it wasn't for my family I wouldn't be who I am today.
Taylor Maggi, Portfolio Marketing Manager:
The health of my family and the love and patience of my hardworking husband.
Axel Cohen, Senior Broker Associate:
I am thankful for my health and my lovely wife Allison G. Cohen
Briana Allen, Residential Consultant:
I'm thankful for my richly diverse group of friends and family who all have a place in this country.
Tristen Heimann, Director of Residential Rentals:
To be able to work alongside with my brother and girlfriend here at LLCR. Can't really ask for more than that.
Allison Cohen, Residential Consultant:
I am thankful for my families, the one I was born into and the one I married into. I am thankful for Axel (shh don't tell him!). I am thankful that I live in a city that I love. I am thankful for my big lovable dog.
Kaitlin Brewer, Graphic Designer:
I'm thankful that I get to see my family over the holidays. Everyone is scattered in different parts of the country and it's becoming more rare that we're all able to hang out together.
Tamara Hirsch, Portfolio Manager:
I am thankful for my friends, family and dogs, of course, but I am also thankful for all of the exciting things coming up in the next year. I have a lot to look forward to among new opportunities in my career, family weddings, and new travel destinations.
Aaron Galvin, Managing Broker/Owner:
I am thankful for many things in my life. I am thankful for my beautiful family with whom I enjoy sharing my life and making a home. I am thankful for my thriving business with an exceptional, innovative, dynamic team of kind people. And I am thankful for my health!
Tara Giles, Brokerage Business Manager:
This year more than ever, I am thankful for diversity. I am thankful that my life experiences and education have given me the opportunity to make friends of different religions, races, sexual orientations, and national origins. I am thankful for those that have devoted their lives to doing what is right – to making sure that every single person in the WORLD has basic human rights, education, the right to marry, access to health care, a roof over their heads, etc.
Chris Faye, Portfolio Business Manger:
I'm thankful for the happiness and health of family and friends here and around the world and all of the opportunities that have come my and my family's way. I'm thankful for an amazing Chicago community that has accepted and made my wife one of it's own. I'm also extremely thankful for technology that allows us to communicate with family overseas and makes an otherwise long distance feel not so far, as well as the ability to travel to see them and have them come visit us here.
Travis Smith, Broker Associate:
I am thankful for the friends and family that surround and support me. Without them I wouldn't be where I am at today. Also, thankful for my career. I absolutely love this job and the ability to make a difference in people's lives. But most importantly, this year I am thankful for the 2016 World Champion Chicago Cubs!!!
Elise Kaufmann, Marketing & Culture Manager:
I am thankful for everyone who brings love to my life- friends, family, and Luna Dog.
Matthew Warman, Residential Consultant:
I am thankful for having my mom and my brother in the same city as me for Thanksgiving for the first time in a long time! It's always hard to get everyone in my family in the same place!
Michael Heimann, Systems Manager:
I am thankful for my loving family and everything they've provided me to get me where I am today, and frame who I am today.
Mark Ziemke, Senior Portfolio Manager:
I am very thankful for where my life is right now. There is true balance in my personal and professional life, and this is about as confident as I've been with my future in a very long time.
Amy Galvin, Vice President of Marketing & Sales:
I am thankful for my healthy, happy children and the love and support I receive from husband, family and the LLCR team.
Follow Us on Social
YOUR INSIDE LOOK AT WHAT'S NEW ON IG
View on Social
About Us
At Luxury Living, we define "luxury" as a quality of life. Luxury living may mean having a home-office with breathtaking views from your apartment's floor-to-ceiling windows, or being within walking distance to your favorite restaurants and activities. Whatever luxury means to you, let us help you find it.
Learn More
Contact Us