New Buildings Coming to River North in 2016
January 13, 2016 | By Aaron Galvin
Reading Time: 2 Minutes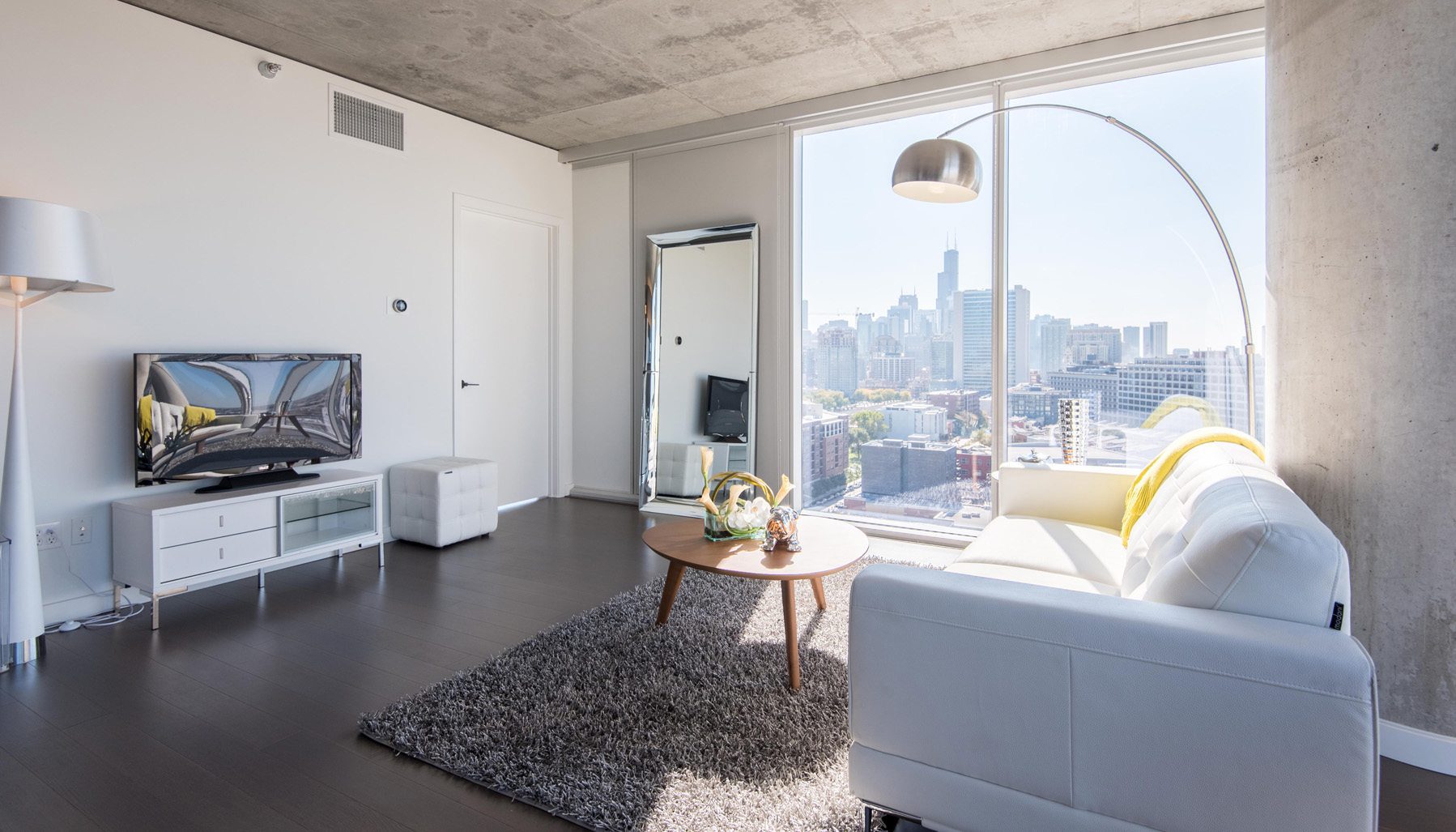 Our 2016 New Chicago Apartment Guide provides a comprehensive overview of the 21 rental buildings opening this year. Today we're highlighting the luxury apartment buildings opening in River North and the Near North neighborhoods. These four properties will collectively add 1,101 new units to Chicago's rental market inventory.
343 W Wolf Point Plaza
509 Units
February 2016
Wolf Point West is the first of three architecturally significant buildings at the confluence of the Chicago River. Within walking distance of the largest downtown office buildings, but still close to River North and the West Loop, Wolf Point West will be an excellent option for many 2016 luxury renters. Expect pricing towards the top of the market in Chicago with one bedroom units starting around $2300 and two bedrooms in the $3500 range.
625 W Division
240 Units
January 2016
Xavier Chicago, located in the old Cabrini-Green neighborhood, has embraced the neighborhood's history. Named after St. Frances Xavier Cabrini, an Italian-American religious sister, who dedicated her life to creating houses, hospitals, and schools for poor immigrant communities around the world. The developers of Xavier also plan to have a statue in her honor at the property. Xavier is offering tremendous specials right now, including two months free rent. Expect these specials to taper off as we get closer to spring, but this property will continue to be one of the best values in downtown Chicago throughout the 2016 lease-up.
The Hensley
707 N Wells
43 Units
January 2016
If you've driven down Wells Street between Chicago and Hubbard, you have seen a lot of construction. While there are three new luxury apartments buildings scheduled to deliver in 2017, The Hensley is ready for tenants now. At only 43 units, The Hensley offers boutique River North luxury living with exquisite finishes. GT Prime (a steak restaurant by the team behind GT Fish and Oyster) will open by mid-2016. Pricing is at the top of the market, but with only 43 units in the heart of River North, this is a rare offering.
347 W Chestnut
310 Units
October 2016
Fifield Companies has a history of building many of the most forward-thinking and thoughtful developments in Chicago. Expect the same from NEXT. Amenities at NEXT will include a golf simulator, full yoga studio and even a "house dog" for all residents to share. Expect studio and convertible pricing to start about $1700 and one bedrooms around $2000. The majority of the building will be studios, convertibles, and one bedroom units.
To download the complete 2016 New Chicago Apartment Guide, follow the link below.


Follow Us on Social
Apartment Experts
Spend less time apartment hunting, and more time living. Luxury Living is a complimentary service to make your apartment search easier, and even fun. Whether you're new to the city or simply in need of a change, we are here to help.