Revisiting the One Bedroom Den Layout and Why It's So Popular in Chicago
August 3, 2022 | By Gabrielle Gresge
Reading Time: 2 Minutes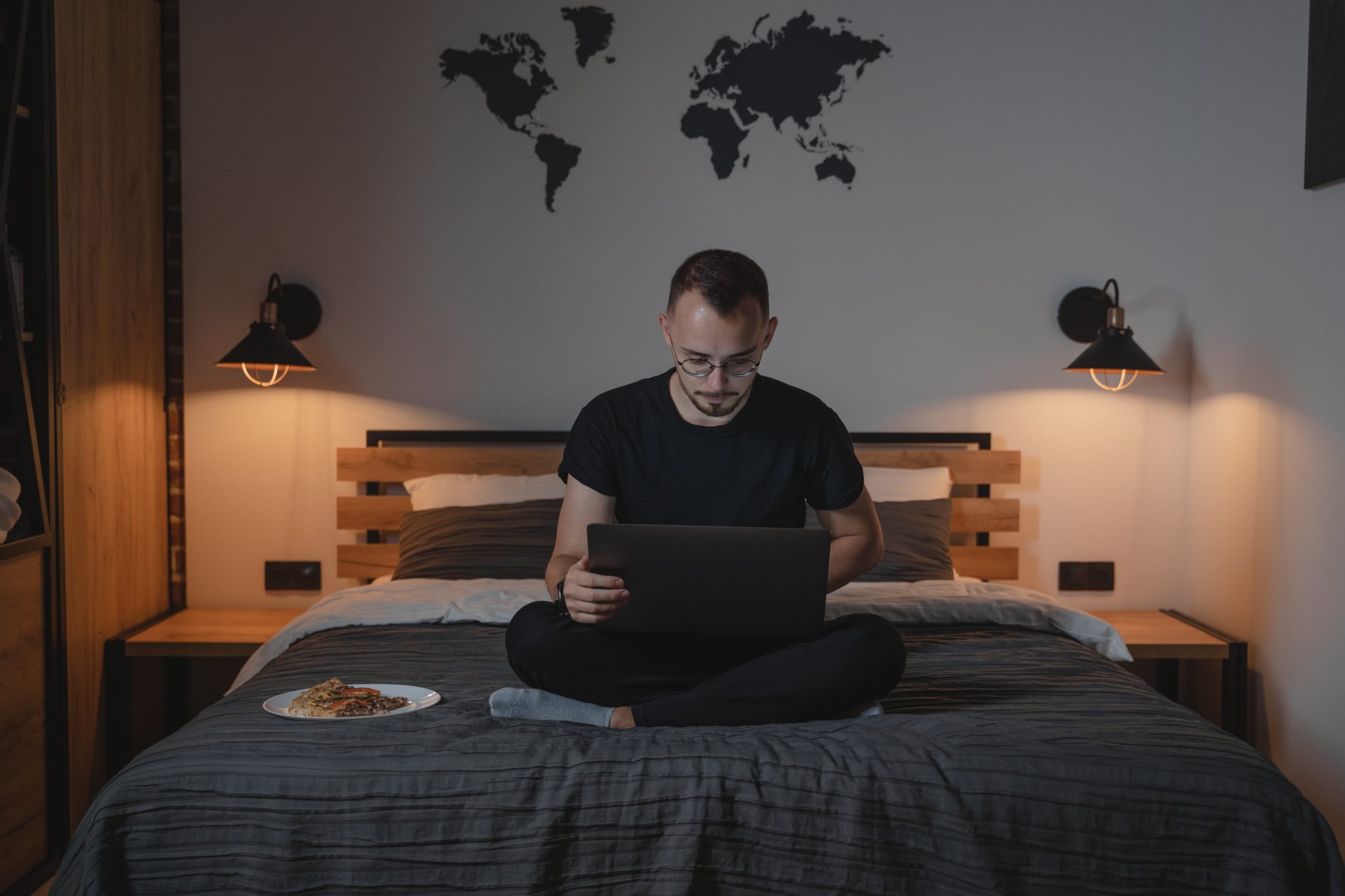 As you search for apartments, you might come across a peculiar layout: the one bedroom den apartment. This layout is relatively new, and is a function of meeting renter demand for having more space, but not necessarily another bedroom.
A den in an apartment is generally a separate room that doesn't have a closet, and sometimes doesn't have windows. Since it's not designated or intended as a bedroom, it's also referred to as a 'flex space.'
Read on for more info about this increasingly-popular listing.
Why Are Dens So Popular?
While dens started as a way to add space without the cost of an extra bedroom, they've proliferated as the pandemic changed the way we work, work out and exist in our homes. Especially in cities like Chicago, single renters enjoy the fact that dens can expand their apartment and provide an extra space for working, hobbies, hosting and more.
For these reasons, apartment developers have created more den apartments as they work to meet growing demand.
What Are the Benefits of One Bedroom Den Apartments?
One bedroom den apartments in Chicago are a great option for single renters or couples looking for more functionality in their space. With so many ways to use a den, benefits of this apartment layout include:
Flexibility for guests: having a den allows for a futon couch for overnight guests, or extra seating for meals.
Separate spaces: if you and a roomie opt for a two bedroom + den, the space is a great way to ensure that both residents have a designated work from home option.
Storage: if you're smart about it, a den can house extra storage in addition to its other functions. Add bookshelves, storage cubes and other furniture that can stash extra stuff in an aesthetic way.
Designated room: if you have a side-hustle or hobby, a den is a great space to designate as a studio, reading nook, side business HQ or other creative space.
No matter what you're looking for out of a one bedroom den apartment, the LLCR team can help navigate our many listings to find the one that's right for you. Contact us today or click here to start your 1-bed + den apartment search.
Curious to see what other popular apartment layouts there are? Follow the link below!

Follow Us on Social
YOUR INSIDE LOOK AT WHAT'S NEW ON IG
View on Social
About Us
At Luxury Living, we define "luxury" as a quality of life. Luxury living may mean having a home-office with breathtaking views from your apartment's floor-to-ceiling windows, or being within walking distance to your favorite restaurants and activities. Whatever luxury means to you, let us help you find it.
Learn More
Contact Us