What Is a Junior 2 Bedroom Apartment and Why Is It Becoming Popular?
July 25, 2022 | By Lauren Bozarth
Reading Time: 2 Minutes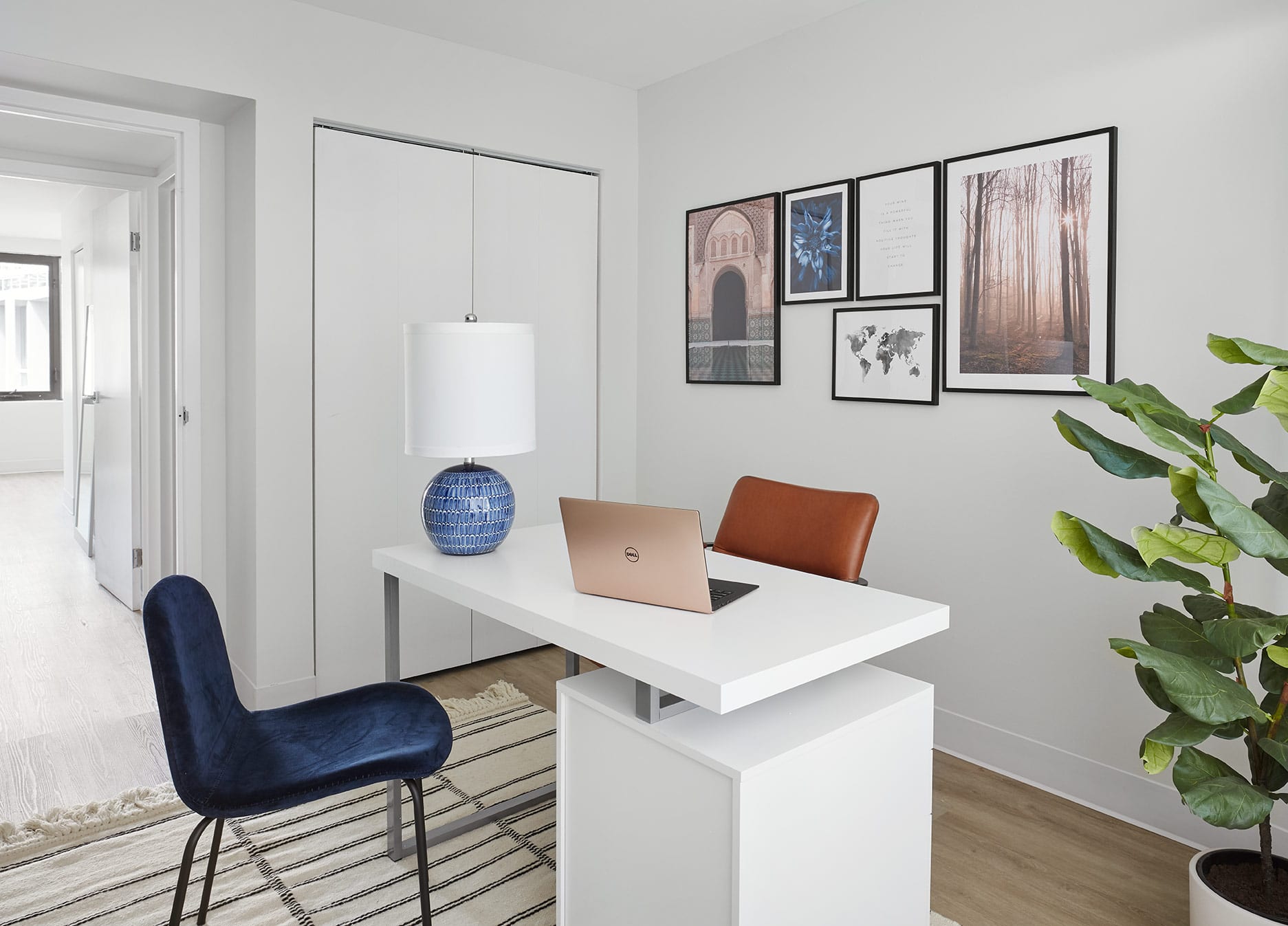 Junior 2 bedroom apartments have been in high demand lately and for good reasons. So, we're here to chat more about this layout and whether or not it may be a good fit for you.
What is a Junior 2-Bedroom Apartment?
Let's begin by answering the burning question, "what is a junior 2 bedroom?". This is an apartment that offers a full-size bedroom plus an extra space that may serve as a spare bedroom. However, this extra space is typically more of an alcove. It is often smaller than a typical one-bedroom and may come without a door or with smaller windows.
This apartment style is great for those who would prefer a bit more space than a typical one-bedroom but may not want to splurge on a two-bedroom apartment. Many folks are finding that a junior 2 bedroom is a great happy medium.
While the alcoves offered in junior 2 bedroom apartments vary in size and style, they're often pretty versatile.
If the alcove is on the larger size, you may be able to set up the space as a personal or guest bedroom. It may not allow for all the same furnishings as a true 1 bedroom, but as long as you can fit a bed, that room can be used for sleeping.
With the work-from-home lifestyle becoming increasingly popular, so have junior 2 bedrooms. Many people are discovering they may not need a full bedroom for an office, but they appreciate having a separate spot to work. This "bonus room" can help folks mentally and physically separate their work and personal life. Even if the alcove is on the smaller side, you can get creative with your work setup to maximize the space.
You may not work from home, but a junior 2 bedroom may be a good fit if you prefer to work out from home. You can convert this additional space into your own mini gym. You may have to pick and choose what equipment and gear go in there, but creativity can help you make the most of the room.
If you find a junior 2 bedroom that is a bit more limited on space, there are other functional purposes for an alcove. Consider turning the area into a cozy reading nook with a comfy chair, bookshelf, and side table. Alternatively, this could be the "getting ready room," complete with all your accessories and vanity. You can truly make this space whatever you'd like!
There's nothing like extra space, especially when living in a city. If you can't justify a full two-bedroom, consider a junior 2 bedroom, like many others. If you'd like to check out this style of apartment for yourself, connect with one of our experienced brokers today.
Follow the link below to check out some of our other most popular apartment layouts!
Follow Us on Social
Apartment Experts
Spend less time apartment hunting, and more time living. Luxury Living is a complimentary service to make your apartment search easier, and even fun. Whether you're new to the city or simply in need of a change, we are here to help.