Should You Live in Lincoln Park or Search for Old Town, Chicago Apartments?
September 8, 2021 | By Lauren Bozarth
Reading Time: 3 Minutes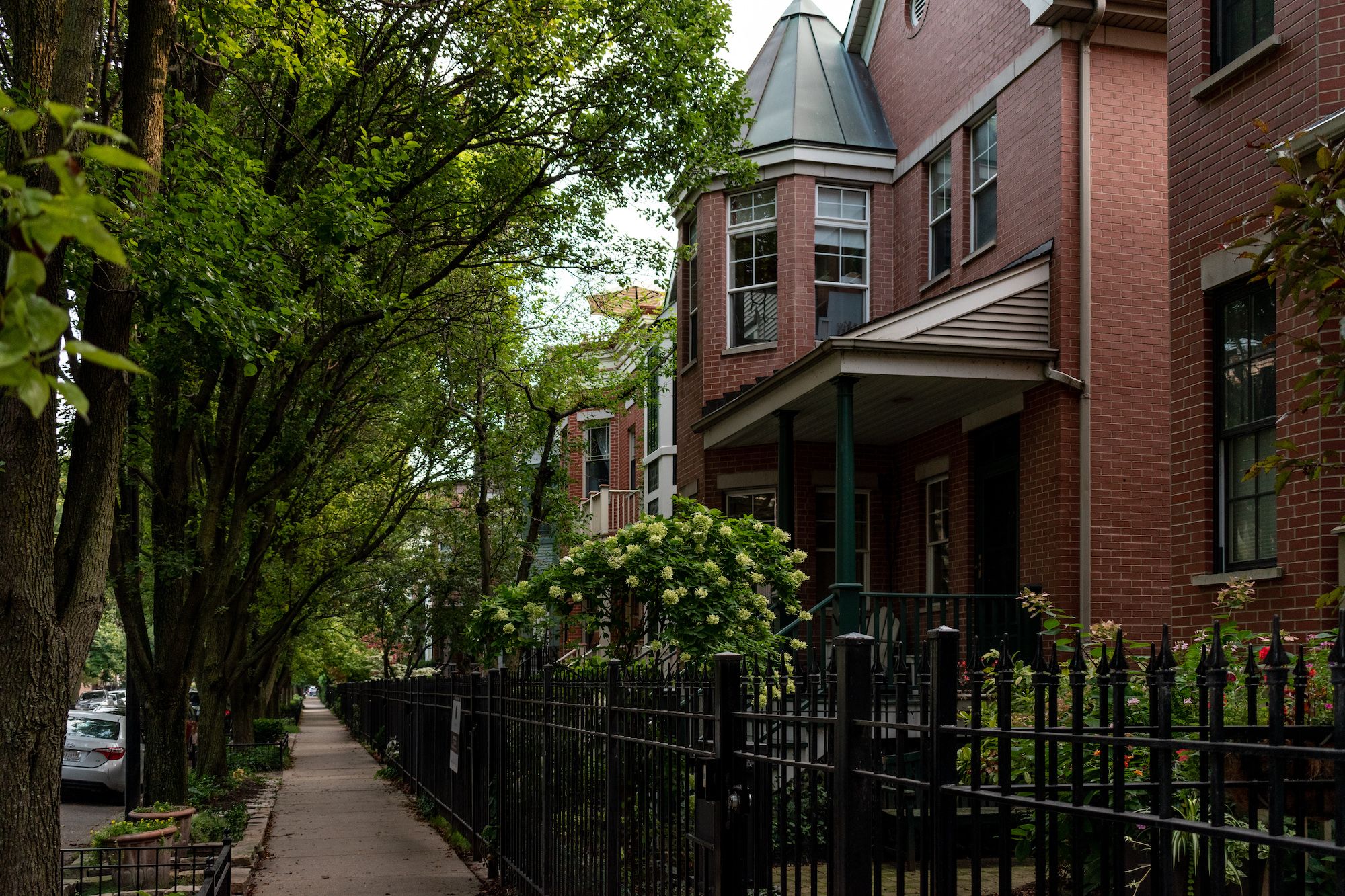 If you decide whether you should live in Lincoln Park or Old Town Chicago apartments, you'll find this choice challenging.
These next-door neighborhoods north of downtown are known for their walkability and access to charming boutiques, great restaurants, and other attractions — but they each have their distinct personalities and benefits.
The Luxury Living Chicago Realty team wants to help you make the best decision for your lifestyle and living preferences. We'll compare the benefits of each neighborhood.
Lincoln Park is one of the Windy City's most charming neighborhoods. It's bordered on the north by Diversey Parkway, on the west by the Chicago River, on the south by North Avenue, and on the east by Lake Michigan.
It also lies right along Lake Michigan and the infamous park its named after, which also happens to be the city's largest park and the nation's second most visited park.
The park boasts over 1,000 sprawling acres and plenty of activities for everyone. Here you can find the popular Lincoln Park Zoo, a conservatory, driving range, archery range, restaurants, museums, and more.
Walking through the neighborhood, you can find an array of tree-lined streets, old historic walk-ups, and some of Chicago's most distinctive commercial corridors. These corridors are home to trendy boutiques, iconic restaurants and entertaining nightlife.
Fifty-five percent of Lincoln Park residents are aged 25-54 with a median age of about 30. Depaul University attracts many young people to the neighborhood, but you can still find plenty of older adults and families throughout the area.
Old Town sits directly south of Lincoln Park, bounded by Division Street to the south, North Avenue to the north, Clybourn Avenue to the east, and Larrabee Street to the west.
While Old Town and Lincoln Park share many similarities, Old Town does bring residents a bit closer to the heart of downtown. For some, this means added convenience, while others prefer the distance that Lincoln Park provides.
Old Town still offers a residential feel with Victorian-era buildings, brick alleyways and narrow, tree-lined streets.
This historic Chicago neighborhood also offers pretty easy access to Lincoln Park, but Old Town itself is not known for its green space. Instead, it provides residents with other impressive activities and entertainment, including hot dining spots, bars, and comedy clubs.
Residents can appreciate the public transit available in the area, with the brown, red, and purple lines running through the neighborhood, as well as plenty of bus routes.
Spend a day or evening in Old Town, and you'll quickly observe and feel the energy the community provides. There are plenty of young and vibrant people calling the area home. Old Town's population is made up of 38 percent one-person households and 44 percent non-family households, with only 2 percent of households of married couples with children.
Apartments in Lincoln Park and Old Town
Whether you've decided to live in Lincoln Park or Old Town, it may be worth comparing units in both neighborhoods.
Here are some of our favorite Lincoln Park apartment buildings:
We've also highlighted some excellent Old Town options:
If you want to tour any of these Chicago apartments or you'd like more insight on what it's like to live in Lincoln Park or Old Town, Chicago apartments, connect with one of our expert brokers today!
Still deciding which Chicago neighborhood to live in? Follow the link below for our complete Chicago Neighborhood Guide!

Follow Us on Social
Apartment Experts
Spend less time apartment hunting, and more time living. Luxury Living is a complimentary service to make your apartment search easier, and even fun. Whether you're new to the city or simply in need of a change, we are here to help.