Things to Do: Chicago Air & Water Show
August 18, 2016 | By Lauren Schechtman
Reading Time: 2 Minutes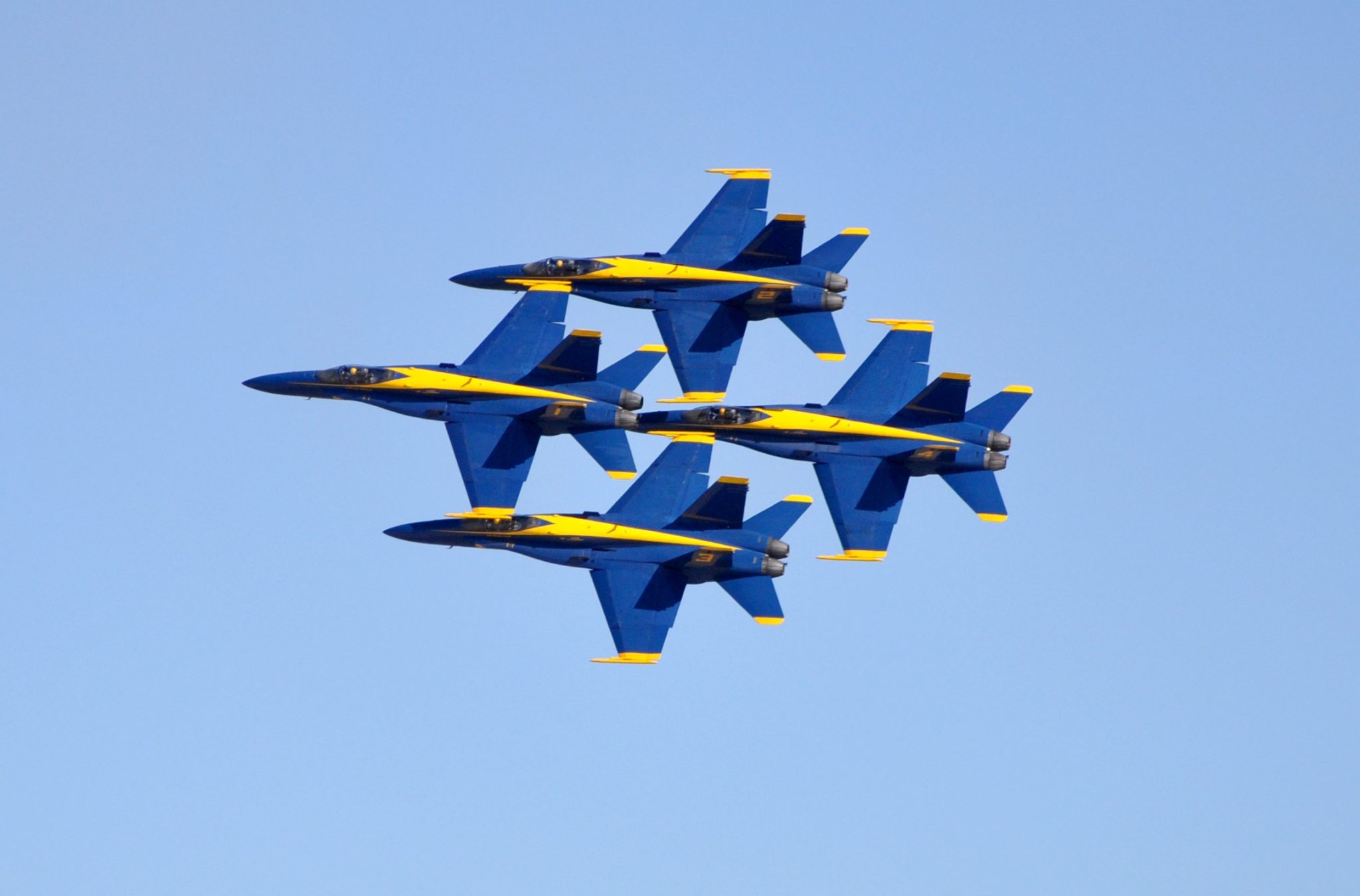 The Chicago Air and Water show is a city staple that occurs every August. Originating in 1959, the first show was performed by the Coast Guard with a budget of $88. Now approaching the 57th year of the Air and Water Show, it stands as the largest free admission air and water show in the U.S and includes biennial performances by the Navy Blue Angels and the U.S. Air Force Thunderbirds as headliners and the U.S. Army Parachute Team Golden Knights and the U.S. Navy Leap Frogs. This year's show will run on August 20th and 21st from 10 AM -3 PM and will also feature many additional military jets, civilian teams, and the Chicago Fire Air/Sea Rescue team. Former Bears player, Charles Tillman will help open the show on Saturday morning by tandem jumping with the Army's Golden Knights in celebration of the USO's 75th anniversary.
Tips and Tricks
Get downtown early, traffic into the city will be jammed from all directions as the show attracts almost 1.5 million people.
Beat the crowds and catch the full practice show on Friday from 10AM – 3PM.
Don't forget water and sunscreen! August temperatures in Chicago average in the mid-80's, so it's important to be prepared for warm weather. Also, make sure to bring sunglasses as a majority of the show takes place in the sky.
Where to Watch
Restaurants: Enjoy the show with cold beverage and great food. For rooftop views, head to The J. Parker, Cindy's, or the London House rooftop. Castaways at North Avenue Beach is offering tickets for a breakfast and lunch buffet in addition to an open bar. The Landshark Beer Garden offers brews and summer cocktails along with striking, unobstructed views of the lake and the sky.
Beaches: North Avenue Beach is the most popular destination and will be extremely crowded, but it also offers amazing views of the show and is a fun and social place to watch. Oak Street Beach is another popular contender for Air and Water Show viewing, also offering wonderful views and great spots for tanning and swimming. Heading further south, the Oakwood beach will provide a show from a distance without the crowds. Another great option is trading the sand for grass and enjoying a picnic while watching the jets from Northerly Island!
Boats: Leaving land behind to cruise on the lake can be one of the best ways to watch the Air and Water Show. Mystic Blue and Odyssey Cruises both offer lunch and dinner cruises on Friday, Saturday, and Sunday. Tour boats options include Shoreline Sightseeing and Wendella Combined Lake and River Tour. If you want to explore a more exciting option, get your blood pumping with a Seadog Speedboat Tour!
Follow Us on Social
Apartment Experts
Spend less time apartment hunting, and more time living. Luxury Living is a complimentary service to make your apartment search easier, and even fun. Whether you're new to the city or simply in need of a change, we are here to help.