What is a High-Rise Apartment? Highlighting the Best High-Rises in Chicago
July 27, 2021 | By Lauren Bozarth
Reading Time: 2 Minutes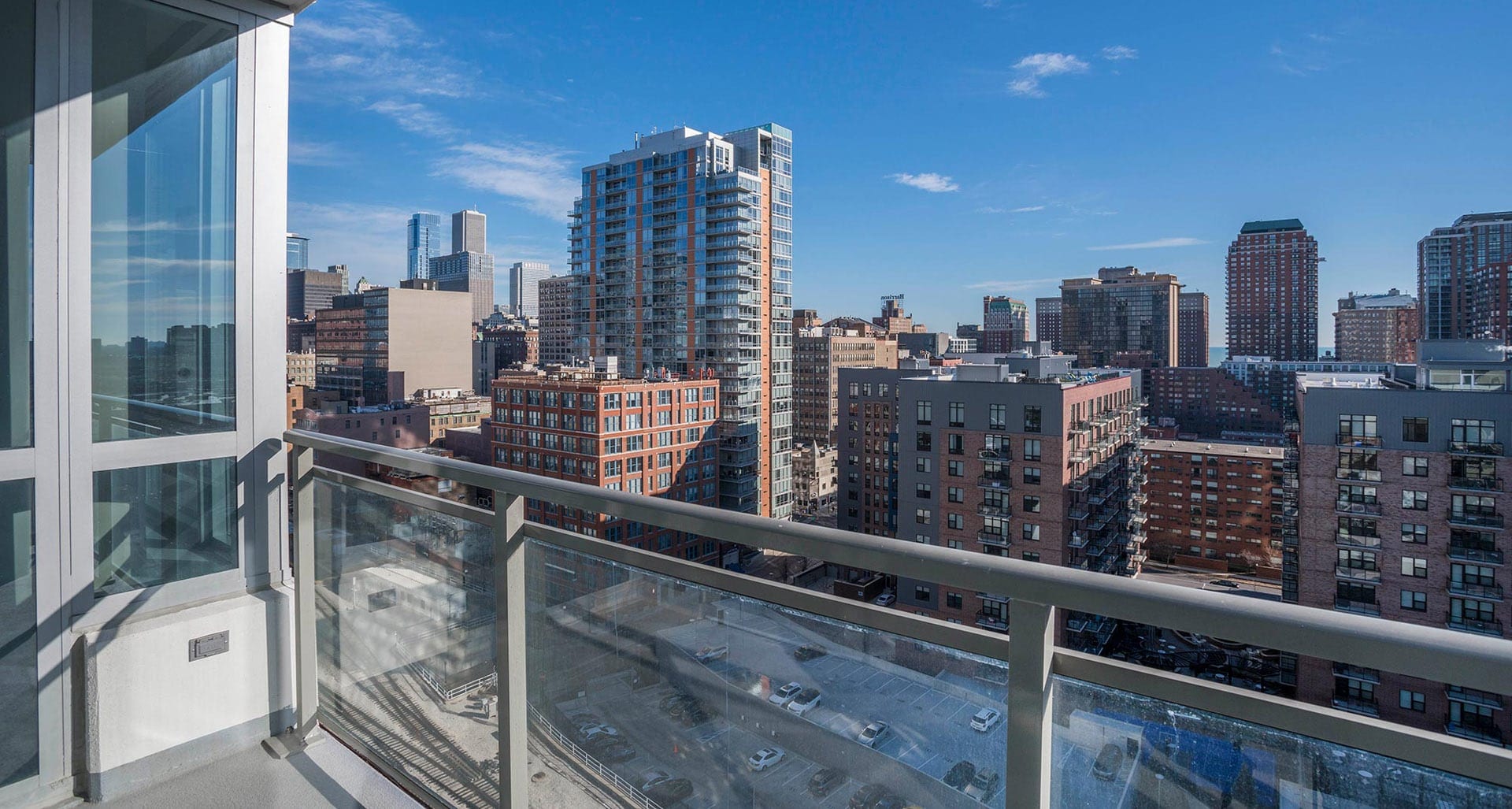 City living opens the door to more high-rise options. A quick glance at the iconic Chicago skyline and you'll notice that the Windy City is home to numerous high-rises.
So what is a high-rise apartment?
In the United States, anything above seven stories is considered a high-rise. However, according to the City of Chicago, an apartment must be at least 80 feet above grade, or above the ground, to be considered a high-rise.
High-rises offer unique benefits, including killer views, unbeatable amenities, and competitive conveniences.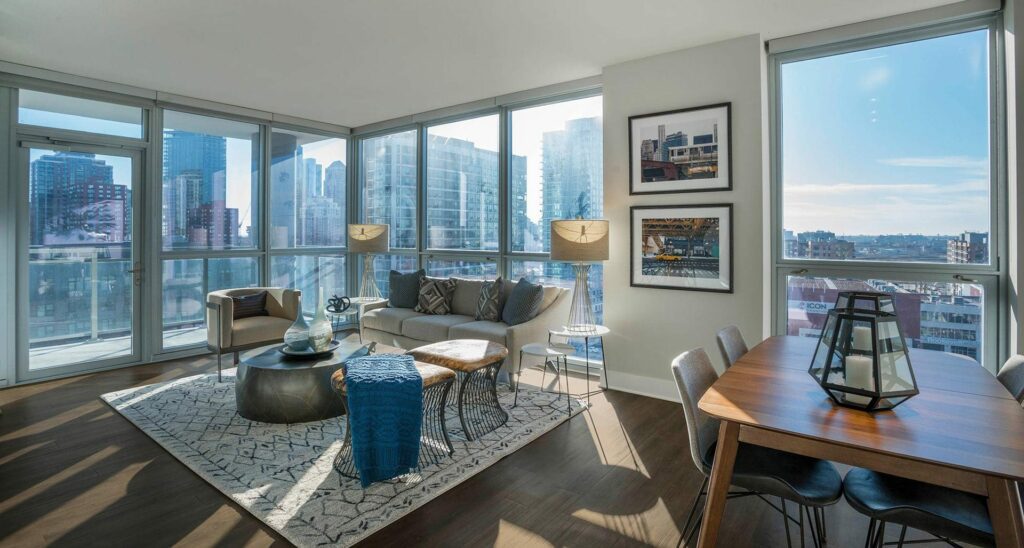 If you're interested in the high-rise life, check out the available Chicago listings:
Alta Roosevelt – 801 S. Financial Place – This modern high-rise in Printer's Row offers residents a sleek living space in the middle of the neighborhood's historic district. The building features a rooftop deck and pool with private cabanas, an entertaining area with a multi-screen theatre, a bar and outdoor terrace, a state-of-the-art fitness center with a private yoga studio, and a co-working hub with conference rooms. You can also treat yourself to some delicious treats from Dollop Coffee Company located in the lobby.
Essex on the Park –  808 S. Michigan Ave – After nearly two years of construction, this impressive 56-story high-rise recently opened to provide residents with an unbeatable lakefront living experience in South Loop. Essex on the Park features incredible amenities, including a dramatic four-story winter garden with an indoor pool overlooking Grant Park, an outdoor patio with grilling stations, a fitness center with an indoor/outdoor yoga studio, a party room, cocktail lounge, and more. Residents can also enjoy all of the services of the adjacent Hotel Essex. This high-rise claims the title as Chicago's first residential building to earn Well Certification thanks to the developers' technologies that provide cleaner air and water and reduce fatigue from light glare and exterior noise.
Lincoln Common – 2345 N. Lincoln Ave –  Located in the heart of Lincoln Park, these sleek, new high-rises house impeccably detailed residences. Each tower boasts expansive views and its own amenity spaces to offer an equally exceptional experience. Residents have full access to jaw-dropping amenities, including a state-of-the-art fitness center and yoga studio, a game room with arcade, shuffleboard, pool tables, sky lounge with entertainment kitchen, co-working space, and a pet spa with owner's lounge.
Now that we've answered "what is a high rise apartment" and shared a few of our favorite listings, it is time to find your dream home. LLCR is a partner you can trust to help you find the best Chicago high-rise apartment.
Still not sure if high-rise living is the best fit for you? Follow the link below to check out our complete guide to the different types of apartments in Chicago!

Follow Us on Social
Apartment Experts
Spend less time apartment hunting, and more time living. Luxury Living is a complimentary service to make your apartment search easier, and even fun. Whether you're new to the city or simply in need of a change, we are here to help.