What is in Old Town, Chicago?
September 1, 2020 | By Lindsay Smith
Reading Time: 4 Minutes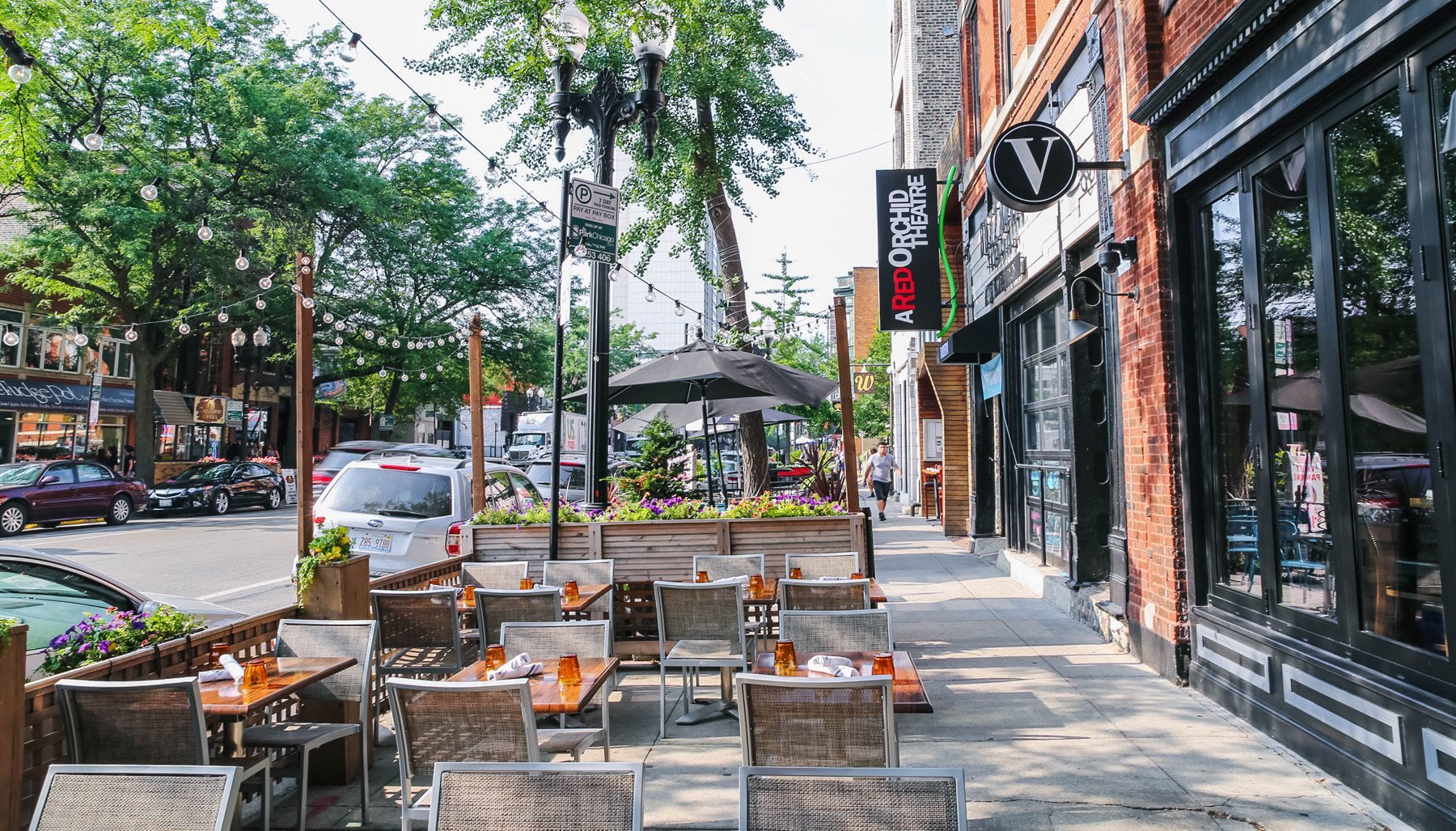 There is so much to do and see in this quaint neighborhood right outside downtown Chicago. Rich with history, beautiful architecture, and tree-lined streets — this truly is the ultimate spot for living in the city.
Old Town is home to some of Chicago's oldest buildings, including one that is still standing after the Great Chicago Fire. This area is so old that many of the streets here were actually built before the Chicago grid system, which is why some of the roads here are diagonal.
Don't worry though — if you're not a history buff, Old Town has plenty of fresh new hangout spots for you as well. Just check out some of these trendy restaurants and bars:
Make Dinner Plans at These Top Old Town Restaurants
Old Town has some of the best spots in Chicago for a casual bite with friends or a date night with your special someone.
Topo Gigio is the place to be when you're craving a classic Italian experience. Full of romantic vibes, a comforting ambiance and mouth-watering dishes, your date will be highly impressed with this pick.
If you're looking for a high class twist on American food, head to Boka. And if experimenting with new dishes is your thing, then be sure to try the Rohan Duck… it's one of the best dishes on the menu.
Twin Anchors dates back to 1932, making it one of the oldest restaurants in the city of Chicago. This Old Town gem has always been known for excellent barbeque ribs. And just to prove how good they are, even Frank Sinatra made sure to visit!
A fan of the classic pizza and beer combo? Then Happy Camper is the perfect spot for you. A bit more laid back, this Old Town pick has some of the neighborhood's best pizza in a super fun and energetic environment.
Old Town Chicago Bars to Try This Weekend
From casual breweries to upscale cocktail lounges, Old Town has it all.
Devereaux is an upscale rooftop lounge with a swimming pool and a small menu of New-American bites. The views here are absolutely killer, so you have to be sure to check this place out.
Not only does Old Town Pour House have some of the best collections of craft beers, they also have extremely tasty pub food, plenty of big screens for sport-watching, and an upbeat atmosphere.
J. Parker is a high-class rooftop bar with breathtaking views of Lincoln Park and Lake Michigan and a wide collection of delicious signature cocktails.
If you're into dive bars, you have to check out Old Town Ale House. Grab a drink from their wide range of beers and head on over to the old school jukebox to dance to some of your favorite throwbacks.
Grab a Coffee and Hit the Shops of Old Town, Chicago
Shopping is a lot of work, and that's why you have to pregame it with some of Old Town's best coffee shops!
There are so many great coffee shops in Old Town, but you absolutely have to try Elaine's Coffee Call and Intelligentsia. And if you like to enjoy a light snack with your coffee, head to Bombo Bar, where you get to infuse a homemade donut with any fillings you can think of.
When you're ready to hit the shops, head over to Wells Street. First, check out Vida Boutique, the spot for elegant capsule wardrobe staples. Next, make your way to Mercy Beaucoup where you can find Armani, Tory Burch, and many other designer items. Then, head to Sara Jane, another boutique that sells one-of-a-kind contemporary pieces.
If you aren't tired yet, head a bit south and you'll find Madwell, Aritzia, and Reformation — some other great shops that carry the trendiest styles.
Luxury High Rise Apartment Buildings in Old Town
There are so many upscale apartments in Old Town that it's hard to pick a favorite. We've narrowed it down a bit to help you in your search!
1250 North LaSalle is a premier apartment building that has an impressive rooftop amenity space and access to Chicago's beautiful parks and lakeshore.
K Square is the definition of modern living in Old Town with newly renovated amenities and gorgeous Lake Michigan views.
Old Town Park is a modern and sophisticated rental tower close to all the shopping, dining, and nightlife right on Wells street.
North + Vine is where hotel-style living meets a laid back, elegant atmosphere with their top-of-the-line amenities and modern apartments.
Some other Old Town highrises include Two Old Town Park, The Scott, Xavier, and 1225 Old Town.
If you're in the market for a new Chicago apartment or condo and want to explore Old Town more, get in touch with our team of licensed professionals!
Follow Us on Social
YOUR INSIDE LOOK AT WHAT'S NEW ON IG
View on Social
About Us
At Luxury Living, we define "luxury" as a quality of life. Luxury living may mean having a home-office with breathtaking views from your apartment's floor-to-ceiling windows, or being within walking distance to your favorite restaurants and activities. Whatever luxury means to you, let us help you find it.
Learn More
Contact Us