Where to Get the Best Breakfast in Old Town, Chicago
August 14, 2020 | By Lauren Bozarth
Reading Time: 2 Minutes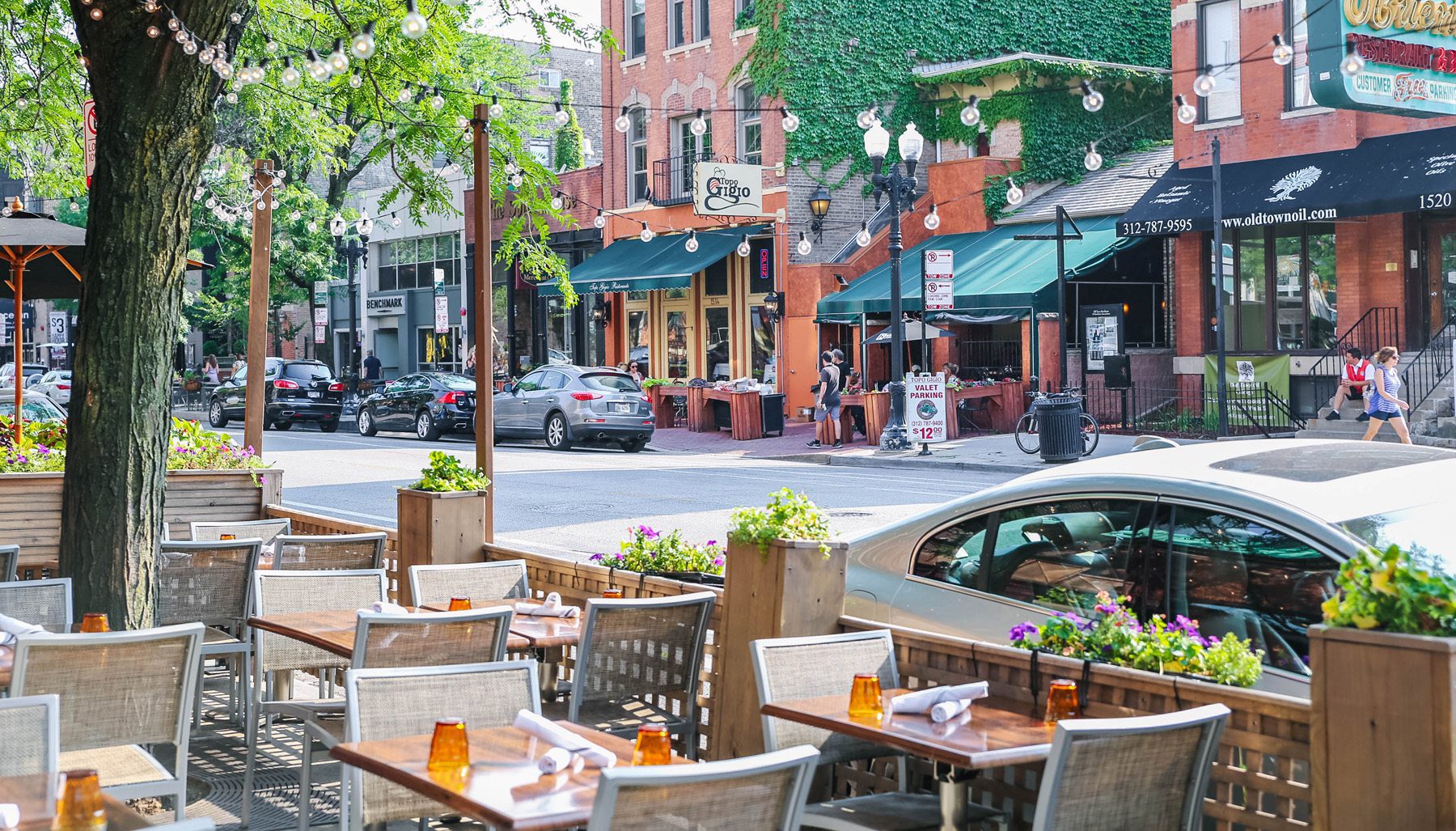 If you prefer breakfast for champions, look no further than Old Town.
You will quickly find that the breakfast in Old Town, Chicago, does not disappoint.
Stroll along Wells Street to find some of the best morning eateries that this charming neighborhood has to offer:
Kanela Breakfast Club– 1552 N Wells St- This delightful spot features Organic Greek-inspired breakfast in the heart of Old Town. Be sure to start your meal with the infamous monkey bread, always fresh out of the oven.
Nookies– 1746 N Wells St- For the quintessential breakfast experience, be sure to stop by Nookies. This public breakfast nook has been serving hearty comfort dishes since 1982. It remains one of the few restaurants in the area that serves breakfast all day long.
Hashbrowns Cafe– 1155 N Wells St- This daytime diner also keeps the breakfast menu rolling through the late evening. You can expect a traditional breakfast menu with a laidback vibe. The restaurant also offers a lovely patio to take advantage of when weather is cooperative.
Happy Camper -1209 N Wells St- Known for its 'struggle bus brunch' and aesthetically pleasing interior, Happy Camper will not disappoint. The loaded blooded marry, and breakfast pizza tends to be the biggest hits. You can also enjoy outdoor seating in the nice months.
Apartments in Old Town
If you are looking for an apartment close to the best Old Town, Chicago breakfast, check out these nearby residences, all located along Wells Street:
K Square– 1749 N Wells Street- Located within the heart of the Old Town Triangle, this beautiful building boasts easy access to everything that one may need. Along with the impressive fitness center, residents have access to a stunning rooftop pool, community lounge, and private dog run.
1225 Old Town: 1225 N Wells Street- This vibrant luxury residence provides residents with incredible amenities and convenient location. Here you can find an expansive fitness center, movie theatre, dog run, rooftop pool, and on-site grocery store.
Old Town Park: 1140 N Wells Street- This stunning apartment building offers all the best features. Residents can take advantage of jaw-dropping resort-inspired amenities, including the fully-equipped fitness center, complimentary fitness and wellness classes, a yoga studio, multi-sport courts, an outdoor pool, spa, and more.
If you're interested in learning more about a property, connect with one of our licensed brokers today!
In the meantime, be sure to take advantage of the scrumptious breakfast Old Town Chicago offers.

Follow Us on Social
Apartment Experts
Spend less time apartment hunting, and more time living. Luxury Living is a complimentary service to make your apartment search easier, and even fun. Whether you're new to the city or simply in need of a change, we are here to help.