Where to Find Streeterville Condos
June 5, 2019 | By Lauren Bozarth
Reading Time: 2 Minutes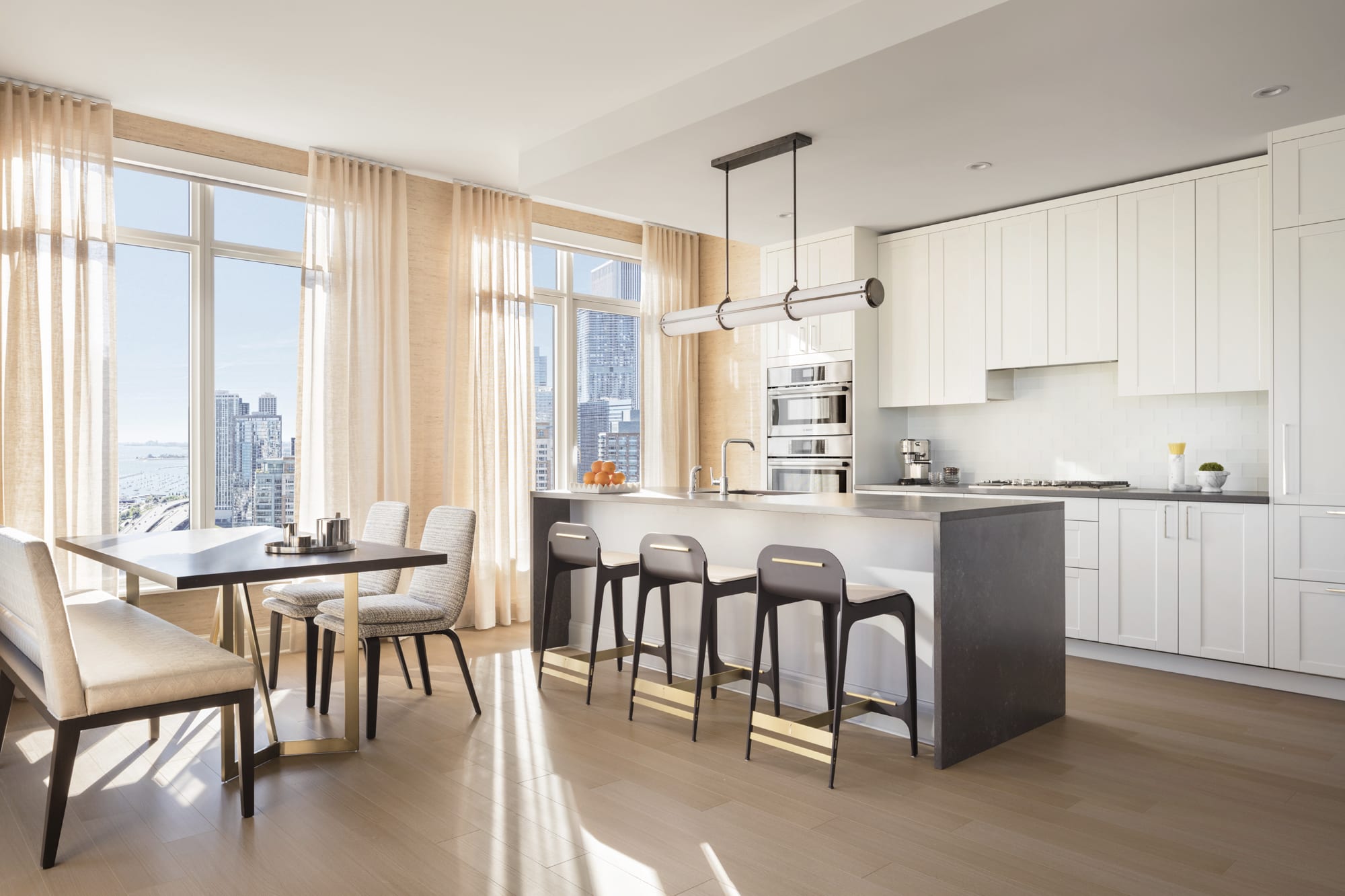 The Streeterville neighborhood offers residents one of the Windy City's most premier living experience.
Located in the heart of downtown, and bordered by both Lake Michigan and the Chicago River, with easy access to the highway and public transportation, Streeterville provides phenomenal convenience and equally incredible views.
Throughout the neighborhood, you will find condos that offer unrivaled location and luxury. Luxury Living Chicago can help you discover where and how you can find some of our favorite Streeterville apartments and condos.
Where People Live in Streeterville
You are guaranteed to find an impressive selection of condos throughout the Streeterville neighborhood.
Many Streeterville residents are drawn to the neighborhood's proximity to the water and therefore chose to live in condos along the lakefront or the river for some of the best views in the city.
There is also a large concentration of high-end condos located east of the Magnificent Mile and near the Northwestern University Chicago campus. Along with plenty of living options, this area is also heavily saturated with some of the city's best shopping, dining, and attractions.
Regardless of which Streeterville condo you chose, the good news is that the entire neighborhood is extremely walkable- meaning you really can't go wrong with your choice. There is also easy access to CTA bus and train stops, as well as Divvy bike sharing stations throughout the area.
Unique Amenities you can Find
Many of the luxury Streeterville condos come complete with impressive amenities you can't find anywhere else.
Multiple buildings, including the Trump International Hotel and Tower, boast 5-star hotel amenities, including outdoor and indoor heated pools, state of the art health clubs and spas, dry cleaners, valet, and concierge services.
Most Streeterville condos are located within towering high-rise buildings, complete with units that offer expansive and competitive views of both the city and the water.
Additionally, more Streeterville condos are supporting the neighborhood's initiative to become the city's "greenest" neighborhood, with an increased focus on environmentally conscious plans and eco-friendly technologies.
How to Tour Available Condos
If you are ready to see some of these stunning Streeterville condos for yourself, set up an in-person tour today.
Connect with our experienced and licensed sales broker who can help narrow down suitable condos and arrange a property viewing.
Also, if you're interested in doing more research on your own, the Luxury Living condo site offers an interactive map featuring detailed listings of all the current Streeterville condos on the market.
Begin your real estate hunt to find your dream Streeterville condo today!
Follow Us on Social
Apartment Experts
Spend less time apartment hunting, and more time living. Luxury Living is a complimentary service to make your apartment search easier, and even fun. Whether you're new to the city or simply in need of a change, we are here to help.