$2,000/Month Rent in Logan Square, Chicago Will Get You These Apartments
May 25, 2018 | By Lauren Bozarth
Reading Time: 2 Minutes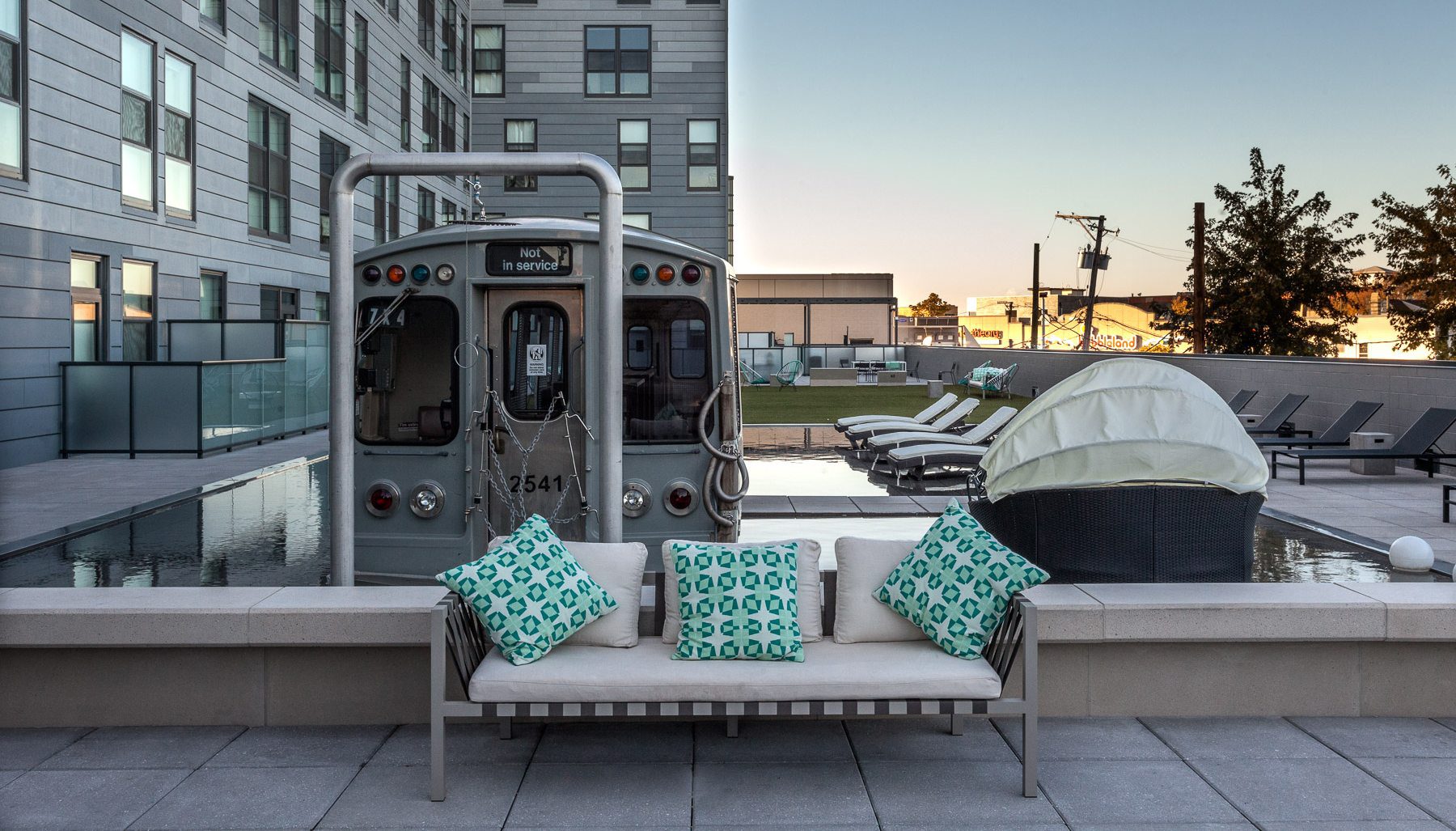 If you're looking for a hit, happening spot to call home, then it may be time to consider renting in Logan Square, Chicago. Before taking the plunge here's everything you need to know about the neighborhood and your living options:
Living in Logan Square
Logan Square continuously ranks as one of the coolest and hottest neighborhoods in America, and we clearly see why.
Surrounded by some of the trendiest bars, restaurants, and shopping in Chicago, Logan Square offers its residents an amazing living experience without completely breaking the bank.
Not only is this neighborhood fun, but it's also extremely pleasing to the eye.
The prominent Logan Square Boulevards District brings the beauty of nature into the urban city by providing beautiful open green spaces throughout the area.
What To Do in Logan Square
Whether locals are catching the hottest new movie at the iconic Logan Theatre or pretending it's 1970 over a classic cocktail and vintage pinball game at the Logan Arcade, weekends are never without something to do.
This neighborhood boasts plenty of fun cocktail bars and eclectic restaurants.
Groove on over to Heavy Feather, the infamous 70s style bar, for a dirty martini and then try some incredible Macanese  (a blend between Chinese and Portuguese cuisine) at Fat Rice.
If you find yourself with a sweet tooth afterward, stop by Katherine Anne Confections or grab a fresh slice of pie from Bang Bang Pie Shop.
The Logan Square Farmers Market, located right along the neighborhood's historic boulevard, remains a crowd favorite, operating year-round and offering fresh produce and endless entertainment.
Renting in Logan Square
If you're looking to rent in Logan Square, Chicago, consider checking out L Logan Square, located at 2211 North Milwaukee Avenue.
These luxury apartments are changing the game for this rapidly evolving neighborhood.
The transit-oriented development has gained a reputation for the retired CTA train car that serves as an outdoor lounge for residents.
L is LEED Silver certified and reflects its environmental commitments through the property's rooftop solar panel technology providing a portion of the building's energy from the state-of-the-art, efficient HVAC system.
Find the perfect one-bedroom apartment layout, ranging between $1,875 to $2,075 per month.
Each unit is complete with stainless steel energy-efficient appliances, wide plank flooring, quartz countertops, expansive windows, roller shades, spacious closets with custom built-ins, and in-unit washer/dryer.
Don't let this hot opportunity pass you by and rent in Logan Square, Chicago today!

Pricing and availability are subject to change. This was pricing as of May 25th, 2018 when this post was originally published. Contact Luxury Living Chicago Realty for real-time information.
Follow Us on Social
Apartment Experts
Spend less time apartment hunting, and more time living. Luxury Living is a complimentary service to make your apartment search easier, and even fun. Whether you're new to the city or simply in need of a change, we are here to help.