Broker Round Table: Old Town Park Luxury Apartments
May 8, 2018 | By Luxury Living Chicago Team
Reading Time: 3 Minutes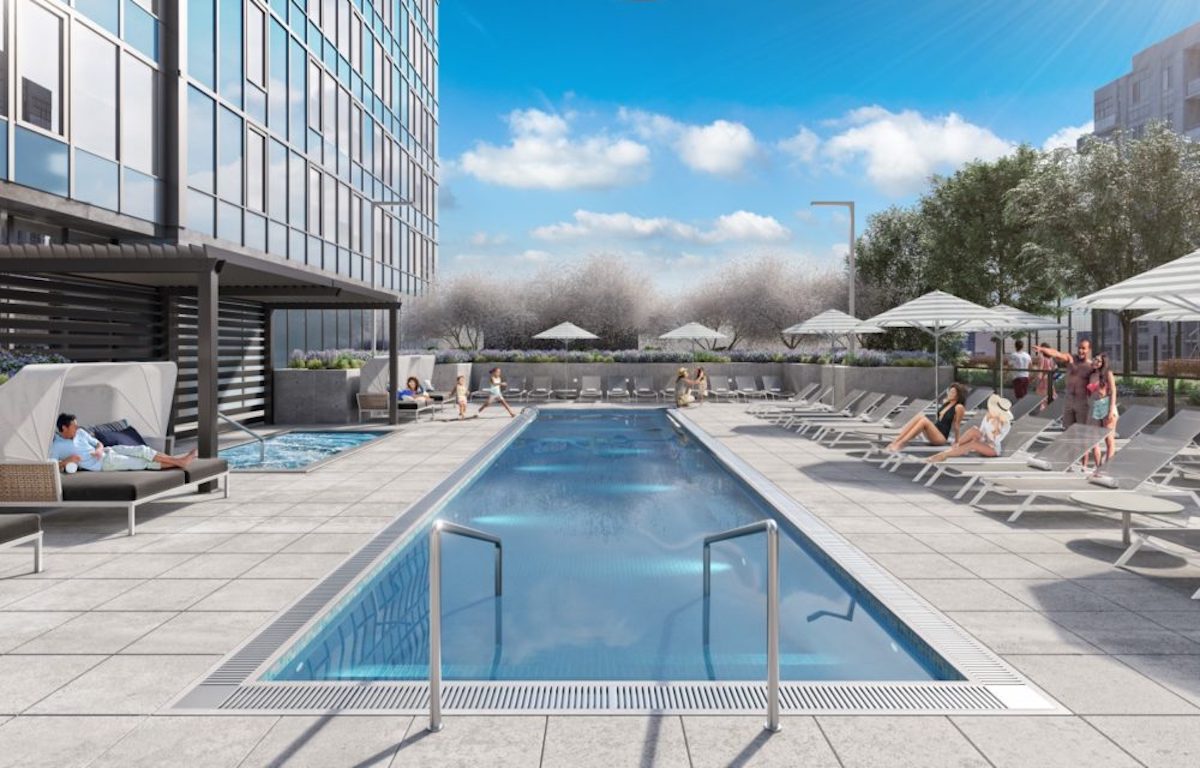 The Broker Round Table Series focuses on different luxury Chicago apartment properties in each post. The Luxury Living Chicago Realty team of proficient brokers has 85 years of combined experience in the downtown Chicago luxury apartment market. Since 2013, the team has rented 2500 apartments. The brokerage team provides best-in-class service for renters and buyers searching for a new home; each broker has a wealth of knowledge about every luxury property in downtown Chicago. The Broker Round Table series allows the team to play favorites and choose the best part of each edition's featured building.
Old Town Park boasts condo-level finishes and stunning city views. Kitchens were designed with European cabinetry, fully-integrated Blomberg & Fuller Milano appliances, chef-inspired layouts, and granite slab waterfall countertops. There are expansive windows with roller shades, in-unit laundry, and gorgeous 7.5" wide-plank flooring throughout the space.
Amenities at Old Town Park have everything a resident could want. There are automated package lockers by Amazon Hub, a 24-hour concierge, a dog spa and heated outdoor dog run, electric car chargers, and special discounts/offers around the neighborhood so renters can enjoy all that Old Town had to offer.
See what our expert real estate brokers have to say about this brand new building in River North!
Jake Tasharski: While there are lots of nice new buildings, this developer really thinks about the finer details. The waterfall countertops are gorgeous, and all the units are really bright and well appointed. And oh, the outdoor basketball court, that's pretty cool.
Riely Joosten: Definitely the finishes. The integrated appliances and waterfall countertops look amazing!
Tristen Heimann: The Onni Group did it again! They set the new precedent of what Ultra Luxury Rentals look like in Old Town. Simply put, their standard level of finish is what you'd find in most Penthouses across town, but still at competitive prices reflective of the market. Absolutely worth a visit if you are flirting with the idea of moving.
Casey Miller: I really liked the finishes and the amenities are really amazing!
Madeline Sears: Unique, high-quality finishes!
Jill Scott: Location, location, location! Old Town Park is the hottest new building with condo-level finishes in the heard of Old Town. From Milano appliances to waterfall granite countertop to spa-inspired bathrooms, it's a must see property!
Sean Holland:  I would cook in those kitchens all day; they are the nicest kitchens you'll see in a rental building. They also have every amenity from a basketball court to a sauna, darts to shuffleboard and everything in between.
Darrell Scott: Old Town Park does a nice job of incorporating brick and modern glass to fit into the design and overall feel of the neighborhood.  In an area that's been in need of additional housing for many years, the building incorporates every amenity you can possibly think of while redeveloping the southwest corner of Division & Wells.  The building features condo- quality finishes with granite, waterfall countertops, flooring throughout, outdoor space, built-in closets, and some of the nicest kitchen finishes you'll find in any apartment building.  It's a must-see for someone that wants more of a neighborhood- feel, but still wants to be accessible to downtown.
Ready to check out the building for yourself? Click the link below:

SaveSave
SaveSave
Follow Us on Social
Apartment Experts
Spend less time apartment hunting, and more time living. Luxury Living is a complimentary service to make your apartment search easier, and even fun. Whether you're new to the city or simply in need of a change, we are here to help.