Living in Logan Square
The intersection of creativity and diversity
Logan Square is known for its historic architecture, tree-lined boulevards, and diverse population, with a mix of long-time residents and new arrivals contributing to the neighborhood's unique character. Idulge in creative cuisine at popular spots such as Lula Cafe and Longman & Eagle, or grab a drink at one of the neighborhood's many watering holes. Logan Square is also home to several parks and green spaces, providing a picturesque backdrop for outdoor concerts, festivals, and community events.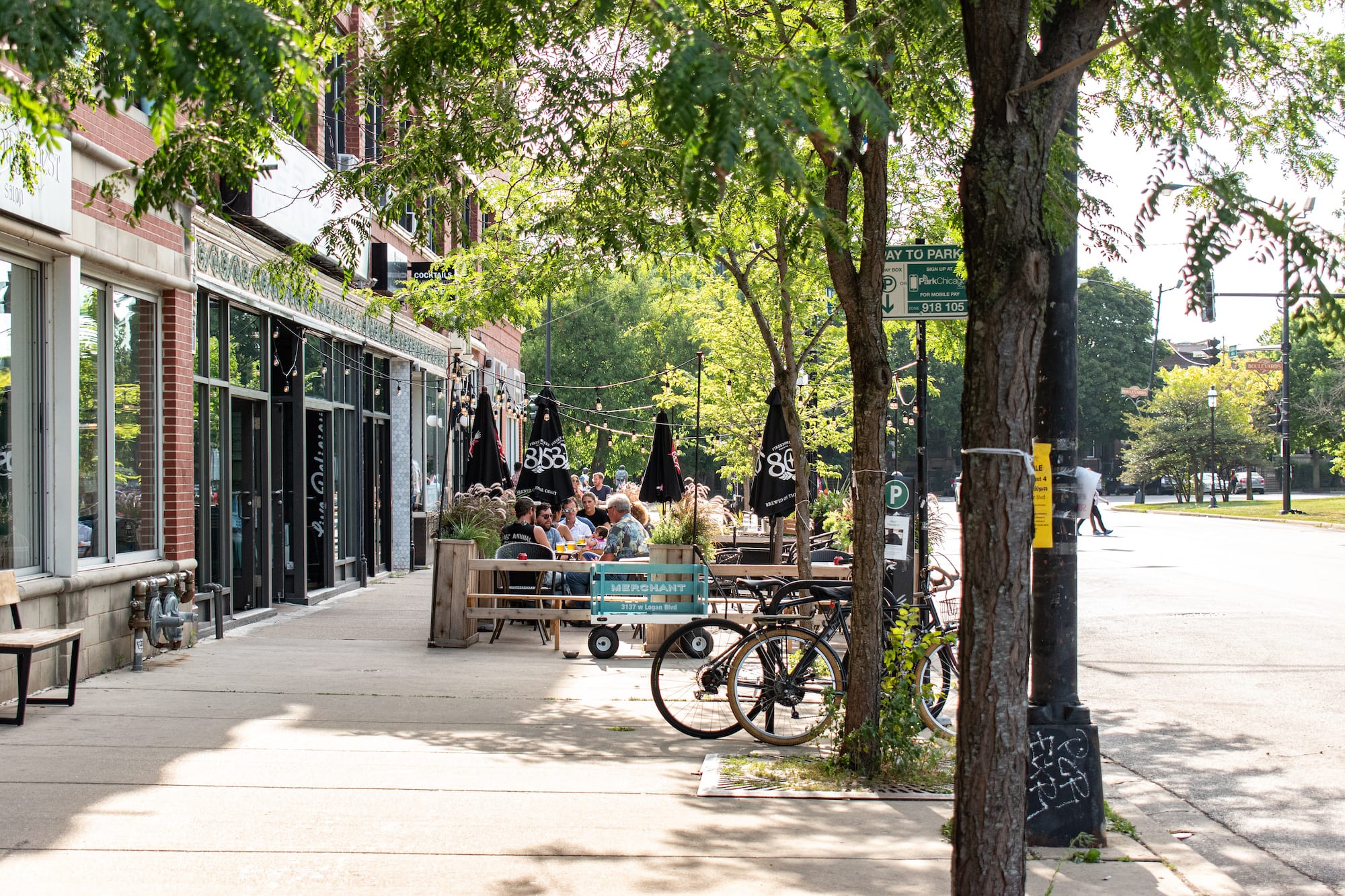 Logan Square Details
Logan Square apartments are located in a thriving neighborhood, just a few miles northwest of downtown Chicago. Only five stops on the Blue Line train from the Loop, this neighborhood positions residents conveniently to downtown or commute easily out to O'Hare. The new apartment buildings in Logan Square provide a truly special opportunity for residents to enjoy the lifestyle of living in a downtown high-rise with the charm of neighborhood living.
Walkscore: 91
3 Routes
CTA Blue Line
Logan Square Park
Palmer Square Park
Humboldt Park
Logan Theatre
Concord Music Hall
Logan Arcade
Brentano Elementary
Goethe Elementary School
Charles R Darwin Public School
Logan Square Hot Spots
Bungalow by Middlebrow
Longman & Eagle
Scofflaw
Pilot Project Brewing
The Whistler
Revolution Brewing
Lula Cafe
Spilt Milk
Estereo
Lonesome Rose
Morning
Brunch at Cafe Con Leche
Day
Stroll in Palmer Square Park
Evening
Play at the Logan Arcade
Night
Sip a Cocktail at Billy Sunday
Read Up On The Best Of Logan Square