4 "Disruptions" Coming to Chicago's Multifamily Market
October 14, 2015 | By JD Eaton
Reading Time: 5 Minutes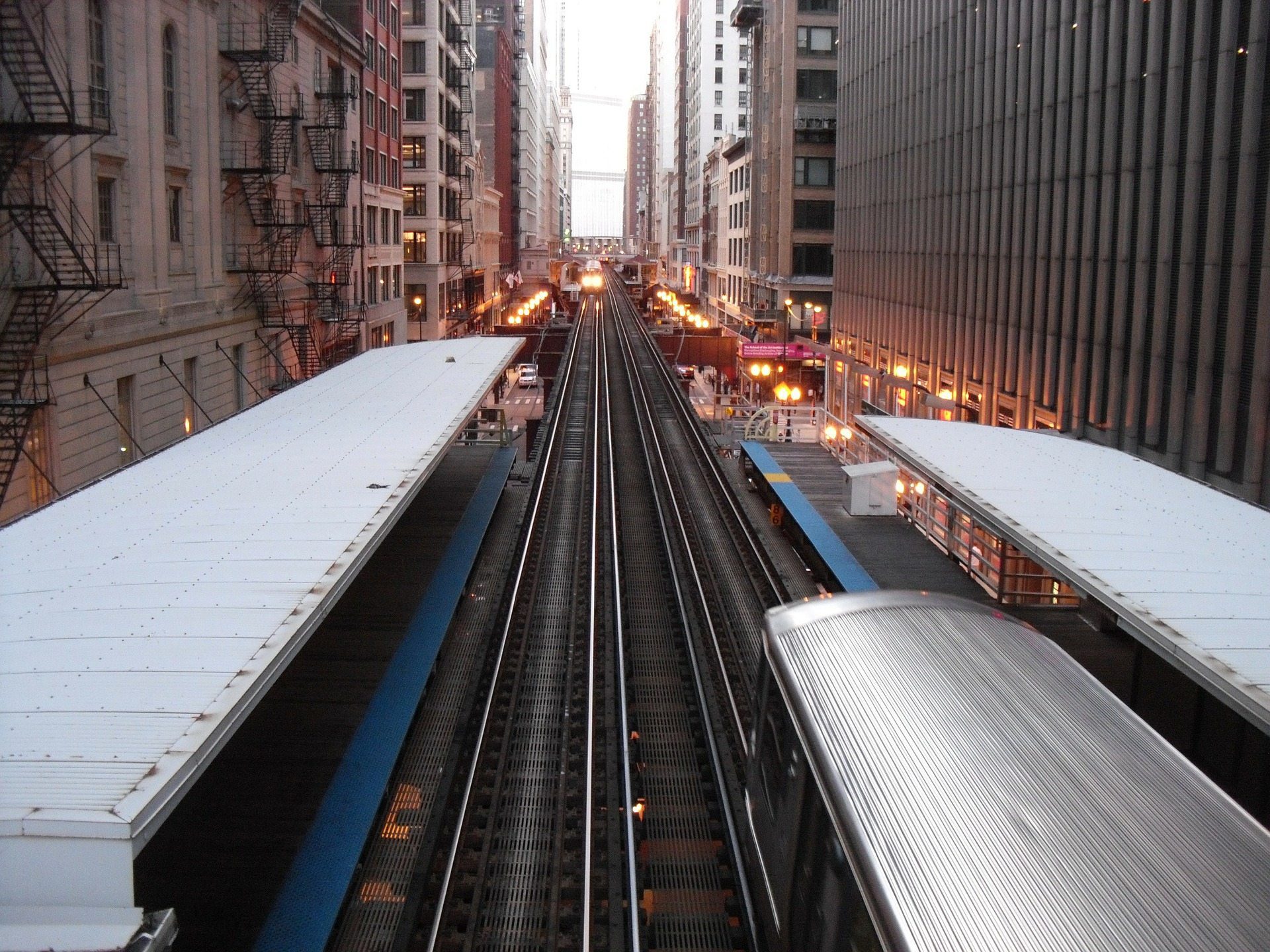 This is the 1st in a series of 6 blogs from the Urban Land Institute's Fall Conference in San Francisco
If you were to sum up the Urban Land Institute's (ULI) Fall Conference in one word, it would be "disruption."
As the world's leading metropolitan area for technological innovation, San Francisco is accustomed to new firms disrupting the status quo and challenging decades old forms of transportation, housing, and hospitality. From taxi companies and hotel chains to payment processing and data collection, the impact of these disruptions have sent shockwaves through the global economy and changed the way that people experience city living.
A natural question for attendees of the ULI conference may be, "Why is 'disruption' such a hot topic for real estate professionals?"
But the better question is, "How can developers learn from the experiences of the taxi and hotel industries, as they struggle to combat the demand for Uber and Airbnb?"
Change is coming to the multifamily development market in Chicago.
With 5,000 units coming to market in 2016 and 6,000+ in 2017, building amenities and in-unit finishes will not be enough to differentiate one property or unit from another. Multifamily developers in Chicago should take cues from other markets and disruptions in other industries to differentiate their products and achieve the highest rents for new properties coming to market.
Here are 4 areas prime for disruption in Chicago's multifamily market:
#1 – Airbnb and Short-Term Listings
The ULI Fall Conference began with a talk from Brian Chesky, co-founder, and CEO of the house-sharing phenomenon, Airbnb. Airbnb allows homeowners and tenants to rent out a room or their entire home to out-of-town guests who opt to pay a person – rather than a hotel – to experience a city from a new and different perspective.
Despite attempts by Chicago Alderman to crack down on these "unlicensed" stays, Airbnb's leadership was very open about their willingness to work with municipalities to create legislation that protects both hosts and guests and pays the occupancy taxes required by most large cities.
Chesky also commented on the opportunities that Airbnb presents for multifamily properties, saying, "Many developers have realized that this is something that can apply to them too." By allowing short-term stays in vacant units, developers have the opportunity to capitalize on and profit from seasonal vacancies. Multifamily developers can also differentiate their properties by creating agreements and allowances for tenants to list their units on Airbnb, thereby getting ahead of what will surely be a hot button issue in the years to come with the growth of the sharing economy.
#2 – Property Management and Leasing
In discussing disruptive technologies, more than one speaker mentioned Albert Einstein's famous quote, "Insanity is doing the same thing over and over again and expecting different results." The connection to multi family lies in the continued use of the same companies and processes for new properties, but expecting different results.
Despite the multitude of developers and institutional partners involved in the multifamily boom in Chicago, property management, and leasing services are contracted to a limited number of large, national property management firms. Expecting one property's lease-up to vary drastically from a competitor's – despite using the same property management team and processes – calls to mind Einstein's definition of insanity. These services are keen for disruption because only new, innovative firms and processes tailored to an individual property will differentiate the property from its competitors.
Airbnb's Director Head of Global Hospitality and Strategy, Chip Conly, formerly of Joie de Vivre Hotels, likened this disruption to the rise of boutique hotels in the mid-80s. Prior to the introduction of boutique hotels, travels were limited to large national chains like Holiday Inn, Hyatt, and Mariott that provided simple, predictable service. Boutique hotel chains like Kimpton and Joie De Vivre offered an alternative to these national changes that resonated with travelers looking for a more unique, tailored experience during their travels.
Like the hotel industry, Chicago's multifamily market is prime for boutique services tailored to innovative property management and leasing strategies. This is one reason Luxury Living Chicago has been so successful with its exclusive leasing engagements. We tailor our structure, scheduling, and processes to meet the needs of individual properties rather than applying a one-size-fits-all approach to leasing.
#3 – Predictive Service and Technology
Much has been said about the amenities race in Chicago's multifamily market. Pool decks, fitness centers, demonstration kitchens, and lounges are a must for any new luxury property, but what's the next big amenity?
Multifamily developers would be wise to take a cue from Amazon and look to predictive services to further differentiate their properties in an increasingly crowded market.
Amazon has grown from an online bookstore to an e-commerce goliath that offers shopping, entertainment, and even grocery delivery for its users. By continually expanding its offerings, Amazon is gathering more and more data on users to better predict their behaviors, needs, and wants. With this data, Amazon can target users with products, content, and services that meet their needs before the demand even exists.
Data on multifamily renters is readily available, but by collecting and tracking data on individual tenants, developers can provide predictive services that actually improve the quality of life of their residents. This could be as simple as tracking the times a resident takes his or her dog for a walk, knowing what bus a tenant takes to work, or which tenant has the same guests checking in for a visit. By tracking these activities and identifying trends, on-site teams are better prepared to offer predictive services that anticipate the needs of their tenants before the demand exists.
Having dog bags ready, updating a tenant of bus times as he or she runs out the door, or knowing the guests by name applies a personal touch that will surprise tenants in a way no amenity could.
Luxury Living Chicago and AMG Real Estate Advisors use client data and feedback from our brokerage and exclusive leasing engagements to provide a unique boots-on-the-ground perspective to market trends, renter demands, and property offerings for our multifamily clients.
#4 – Cultural and Educational Programming
In the live, work, play world of downtown Chicago, luxury multi family properties offer the best balance of living and playing near your place of work. And if your schedule allows, you can bring work home and conduct business in one of the plethoras of lounges or business suites available in most luxury properties.
But lost in this continued cycle of living, working, and playing is a key component of what makes Chicago so great – its culture.
Chicagoans are blessed to have countless museums, theaters, artists, and musicians at our disposal, but these all require tenants to leave their home to experience the city's culture. Bringing aspects of these cultural institutions to a property adds a unique feature not found in today's multifamily market. Whether it's a talk from an industry leader, a performance by a local musician, or an installation from a native artist, the possibilities for cultural programming in multifamily properties are endless.
Combined, Luxury Living Chicago and AMG Real Estate Advisors offer developers an innovative partner and resource to ensure the successful planning, marketing, and leasing of luxury multi family apartments in Chicago. Sign up below to receive insights, data, and updates about the Chicago apartment market.
Follow Us on Social
Apartment Experts
Spend less time apartment hunting, and more time living. Luxury Living is a complimentary service to make your apartment search easier, and even fun. Whether you're new to the city or simply in need of a change, we are here to help.