Meet Chicago's Newest Attraction: The Riverwalk
October 5, 2015 | By JD Eaton
Reading Time: 2 Minutes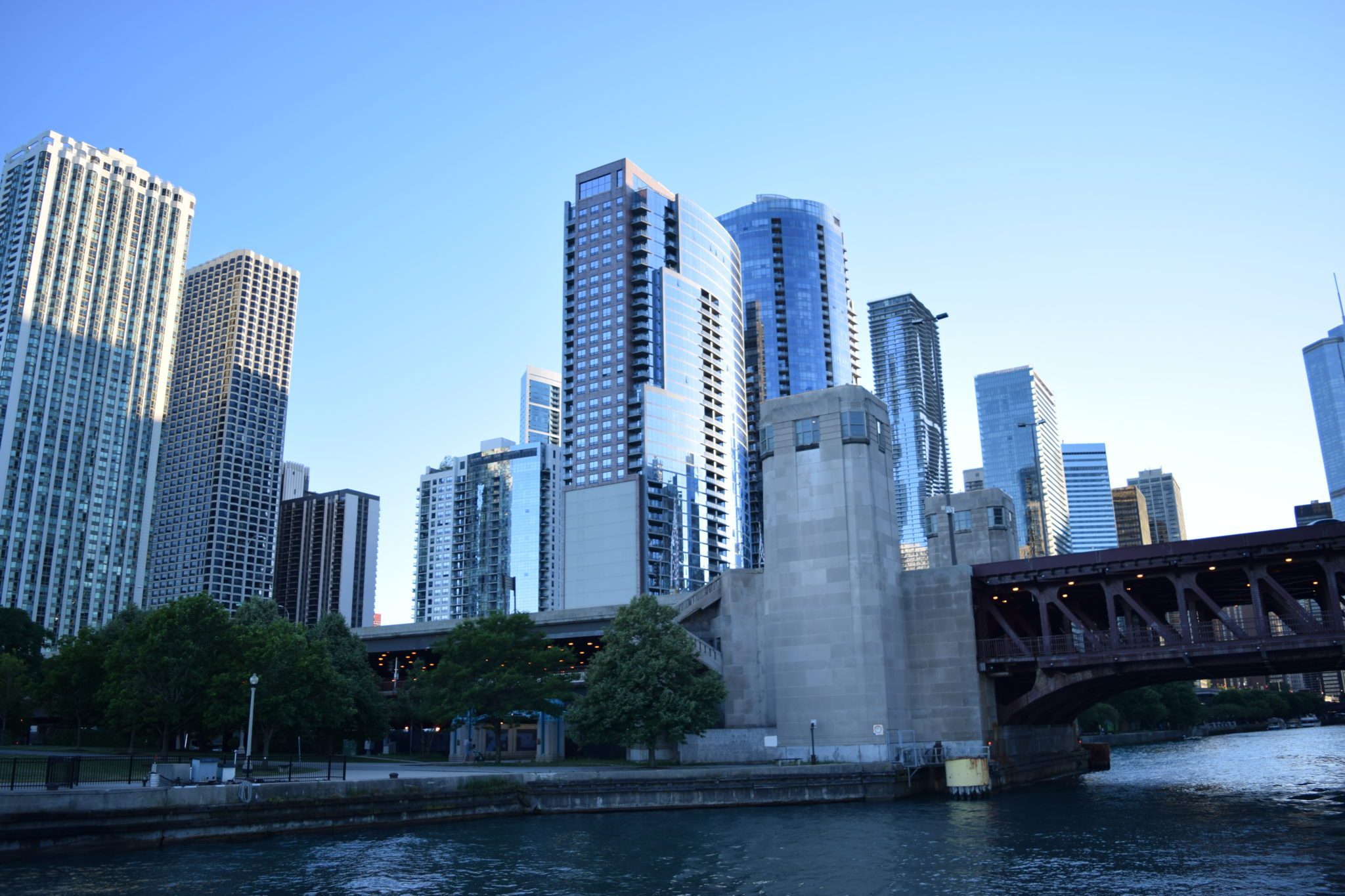 Fall has officially arrived in Chicago, but there's still time to visit the city's newest waterfront destination- the Riverwalk. Four restaurants opened on the Riverwalk this year to great success: City Winery, The Island Party Hut, Flander's Belgium Beer and Fries, and Cyrano's Café and Wine Bar. In late August, the Hideout opened a pop-up location at 35 E. Riverwalk South, where they host local artists to play live music many nights of the week. Get their schedule and a visit before the fun ends on November 1st.
Three sections of the Riverwalk are open and fully functioning and the remaining six sections are expected to be open by this time next year. This year's sections run from State to LaSalle, but once complete the 1 1/4-mile pedestrian and bike path will reach from Lake Street to Lake Michigan. Each section will have a different name and purpose, with retail and shops throughout.
The Marina Plaza, between State and Dearborn, comes with high-backed benches and maple trees. Kayaks and other small boats will be able to dock at The Cove, between Dearborn and Clark. Expected to be the site of performances from the Department of Cultural Affairs and Special Events, The River Theater features a set of steps that run from Upper Wacker Drive down to the river's edge, between Clark and LaSalle.  A variety of biking and kayaking companies are open, including WanderBikes, Wheel Fun Rentals, Urban Kayaks, and Mercury Cruises.
Shortly after opening this spring, Chicago's heavy rains closed down the Riverwalk, where flooding pushed mud and sewage debris onto the pedestrian walkway. City officials and an architect from the project informed the public that the Riverwalk was built with materials and plantings to sustain occasional flooding. Designed for visitors to sit and stroll at water level, the new section can return to service after a power wash.
Downtown Chicago's newest attraction is proving to be an excellent addition to the city and a prime example of the growing residential lifestyle within the Loop neighborhood. If you're interested in living within walking distance from the Riverwalk, check out the luxury apartments at OneEleven, 73 East Lake, or AMLI River North. Enjoy fall on Chicago's new waterfront destination!
Editor's Note: This post was originally published in June 2015 and has been updated for freshness, accuracy, and comprehensiveness. 
Follow Us on Social
Apartment Experts
Spend less time apartment hunting, and more time living. Luxury Living is a complimentary service to make your apartment search easier, and even fun. Whether you're new to the city or simply in need of a change, we are here to help.