What It's Like Living in Printer's Row, Chicago
August 20, 2018 | By Erin Gallagher
Reading Time: 2 Minutes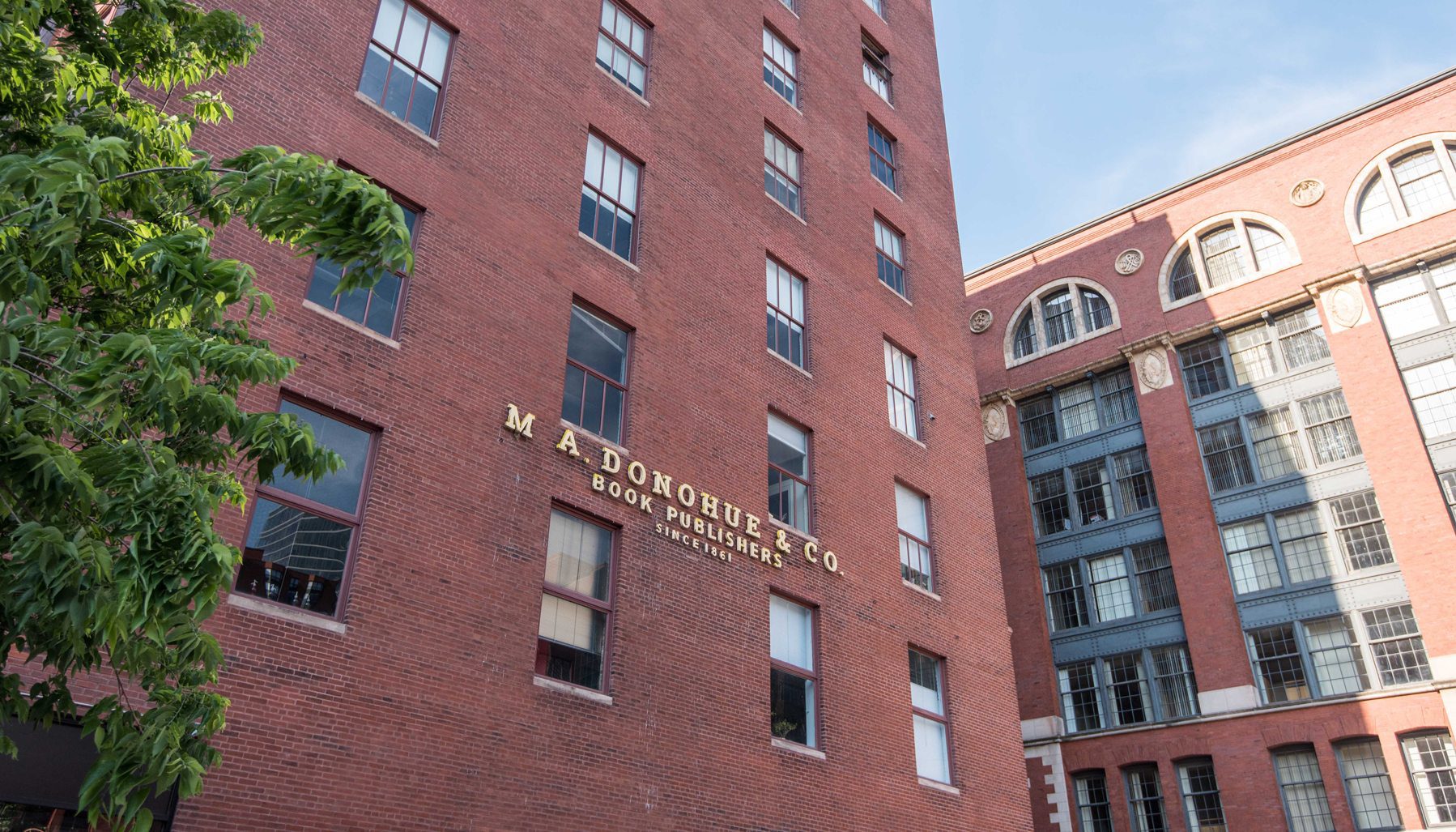 Minutes from the Loop and nestled between Congress Parkway and Polk Street, Printers Row is an up-and-coming part of the South Loop neighborhood that prides itself on its rich history. Tree-lined streets create a residential ambiance that makes it easy to escape from busy city life. But, it wasn't always like this. A vivid history is behind this neighborhood's picturesque appearance that makes living there worthwhile.
In the 1880's, Printer's Row was the Midwest hub for printing. Publishers such as R.R. Donnelley & Sons, Rand McNally, and Franklin Printing dominated the area. But, by 1950, the publishing industry vastly changed, resulting in the area being abandoned. In the 1970's, architect Harry Weese gave new life to old printing buildings by renovating them into residential loft spaces. Similar to spaces in Soho, New York, the residential era of Printer's Row was born.
A marvel of Printer's Row is Dearborn Station. It was a station for passenger train service starting in 1885. With nearly 17,000 passengers using the station each day, several immigrants started their lives when arriving at Dearborn Station. The station is also famous for its reference in Upton Sinclair's famous book, "The Jungle". The main character arrives at Dearborn Station as a young immigrant. Today, the building still stands and has been transformed into a retail center.
Printers Row Neighborhood
Though the neighborhood has an interesting history, Printer's Row is now a residential oasis. Trader Joe's, Whole Foods Market, and Jewel-Osco are conveniently located in this neighborhood so you always have options for grocery shopping. Restaurants also inhibit the area that serve every dining need you have. If you're watching a game stop at First Draft; for a taste of Mexican check out Flaco's Tacos; and for simple sushi, visit Umai. The abundance of bookstores in the area pay homage to Printer's Row history. Check out Sandmeyer's Bookstore for a unique selection of books and a vintage atmosphere.
Printer's Row is also conveniently located close to the Museum Campus. A Chicago staple is the Field Museum of Natural History. Spend a day walking through the workings of ancient Egypt, the Aztec empire, the hall of rare gems, and of course, the fossils. The museum is home to Sue, the largest and almost fully complete Tyrannosaurus Rex ever uncovered. You can also check out the Adler Planetarium for a look into outer space. Here, you can experience the moon landing from the perspective of a NASA astronaut or peak through the Dearborn telescope. Make sure to check out Adler After Dark, an adult-only event every third Thursday of the month offers you open access to unlimited shows and unique entertainment.  
This neighborhood offers so much more than a place to live, it's offers a unique experience that you won't find anywhere else in Chicago. If you're looking to learn more about Printer's Row or find an apartment in the area, contact us here.

Follow Us on Social
Apartment Experts
Spend less time apartment hunting, and more time living. Luxury Living is a complimentary service to make your apartment search easier, and even fun. Whether you're new to the city or simply in need of a change, we are here to help.