5 Fun Things to Do in Wicker Park/Bucktown
February 21, 2018 | By Lauren Schechtman
Reading Time: 4 Minutes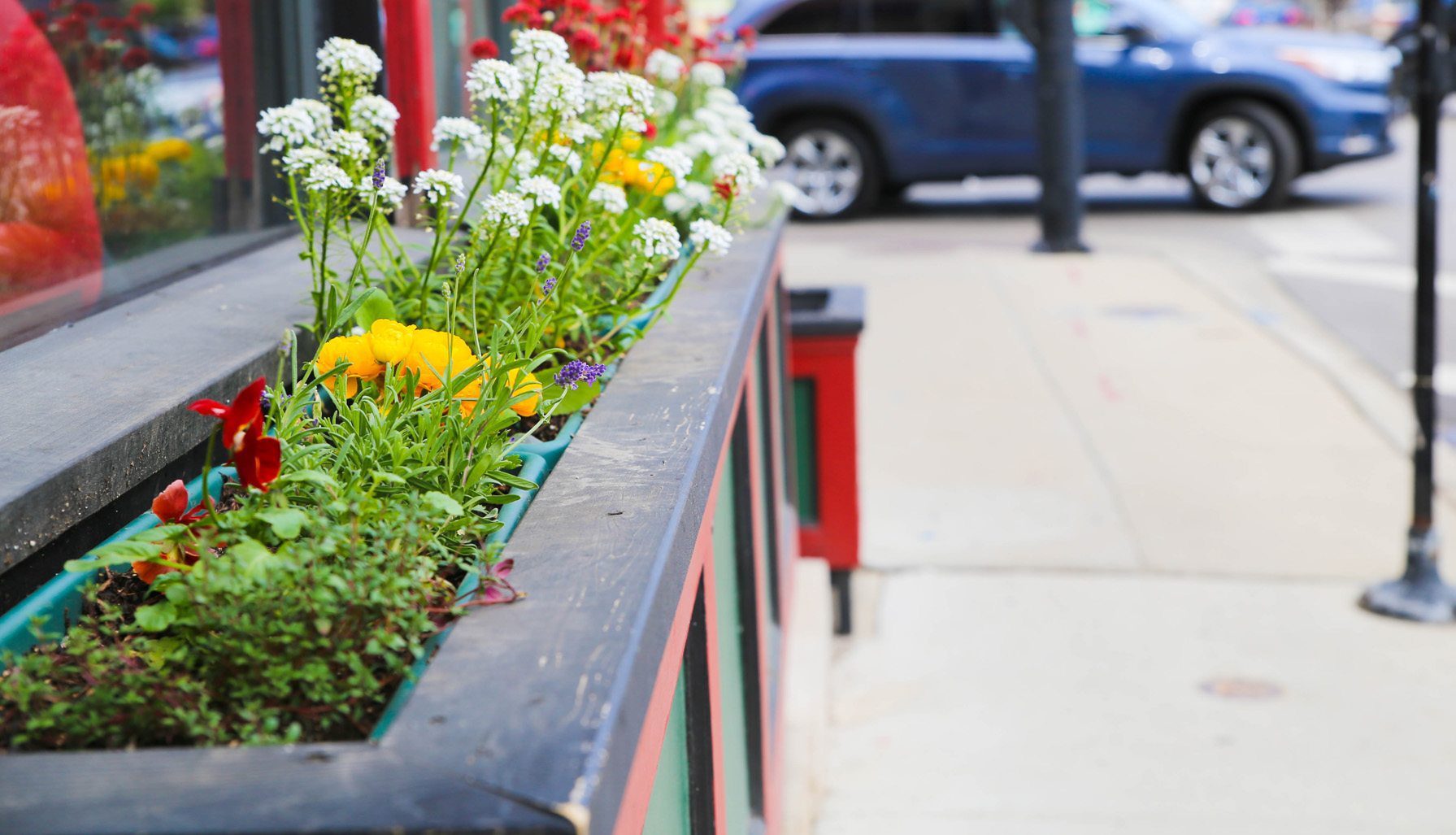 We've put together a list of 5 fun things to do in Chicago's Wicker Park and Bucktown neighborhoods.
The Wicker Park and Bucktown neighborhoods are filled with fun activities that cater to everyone. 
Wicker Park Fest
Summer in Chicago is wonderful for many reasons, but it's especially great in Wicker Park because of  Wicker Park Fest. It was voted the best summer festival in Chicago! This three-day street festival runs every year at the end of July. There's endless food, great music, art, and many other fun activities for young adults and families alike.
There are over 35 bands that perform on three different stages every year for the 70,000+ festival goers that accumulate throughout the weekend. Foodies can rejoice too! Some of Wicker Park's best restaurants serve as vendors at the festival. Past vendors include Mahalo, Smoke Daddy, Cafe Tola, and The Radler.
Another great aspect of this festival is the great retail vendors from the neighborhood.  There's everything ranging from clothing stores to pet stores, and unique jewelry shops. Past retail vendors include Soothsayer Hot Sauce, Baizaar Shop, and One Strange Bird. Many other artisan vendors, including galleries and jewelry artists, make this festival the perfect place for window shopping.
The kid-friendly version of Wicker Park Fest is called Kid's Fest and includes music and demonstrations catered just for kids. Other fun activities include cookie decorating, face painting, balloon animals, and Mad Science. With delicious food vendors, a great music lineup, art shows, and many more fun events, Wicker Park Fest shouldn't be missed.
Wicker Park
Don't forget to stop by the park that gave this area its' name, Wicker Park. This lush four-acre park is filled with fun activities for anyone that lives in the area. It includes a field house with a gymnasium and meeting rooms, children's play area with an interactive spray playground, dog area, baseball field, basketball court, and football/soccer field. Seasonal sports and table games are often played in the park.
The park hosts fun events throughout the year, including holiday events and indoor movie nights.
Wicker Park is most notably known for the beautiful and well-tended gardens that span 10,000 square feet of park space. Volunteers from the Wicker Park Garden Club work with Chicago Park District and the Community in the Gardens Project to maintain the gardens. Any interested gardeners are invited to the weekly meetings where they can learn tips and tricks to apply to their own gardens. Other park goers are encouraged to enjoy and stroll through the gardens to fully experience the beauty of Wicker Park!
Art Galleries
Wicker Park and Bucktown are neighborhoods filled with art and culture, so they are the perfect place for any art lover to explore. This area has so many art galleries that we're only able to describe a few. It's worth walking around the neighborhood to stumble upon some for yourself.
If you're planning a little Wicker Park gallery tour, we have a few recommendations of interesting galleries to check out in the area.
Dreambox Gallery and Studio celebrates the creative dialogue between artists and their community. With a strong affiliation to the Chicago Polish community, this gallery encourages multicultural conversations with exhibition, poetry, and music.  The space at Dreambox is shared with the Cup & Spoon Coffeehouse, making it the perfect place for your dose of art and caffeine.
Jackson Junge Gallery is a popular art hotspot in the area. This gallery works to build the art community in Wicker Park by exhibiting both known and emerging artists. Past exhibitions include Beauty, Earth, Sky, and In Between and Insanity.
Music and Shows
Wicker Park and Bucktown are great areas for catching a concert and have some of the best small venues in the city.
The Subterranean is a two-floor venue with a large variety of live shows. Performers range from bands and DJs to burlesque shows. This venue also has a bar and restaurant with pizza, wings, and fries.
The Empty Bottle is the indie-music hot spot with great bands playing this intimate venue every night of the week. This dive bar serves beer and is known for the fun, loud good time it provides
Farmers Market
If you're a fan of fresh produce and friendly Sunday mornings, The Wicker Park Farmers Market is for you.
The market runs every Sunday morning from early June through the end of late October. The market includes a great assortment of everything you could want.
Local vendors offer delicious fruits, vegetables, meat, dairy, and fresh baked goods. This event is the perfect way to start your Sunday and is located in Wicker Park on Damen Avenue.
Now that you know the fun things to do in Wicker Park and Bucktown, it's time to explore for yourself. Make sure to check out our complete Guide to Wicker Park/Bucktown for more information.
If you're in the market for a new Chicago apartment or condo and want to make your own history in Wicker Park and Bucktown, click the link below!

Follow Us on Social
Apartment Experts
Spend less time apartment hunting, and more time living. Luxury Living is a complimentary service to make your apartment search easier, and even fun. Whether you're new to the city or simply in need of a change, we are here to help.