8 Small Office Ideas for Your Chicago Apartment
January 27, 2021 | By Lindsay Smith
Reading Time: 3 Minutes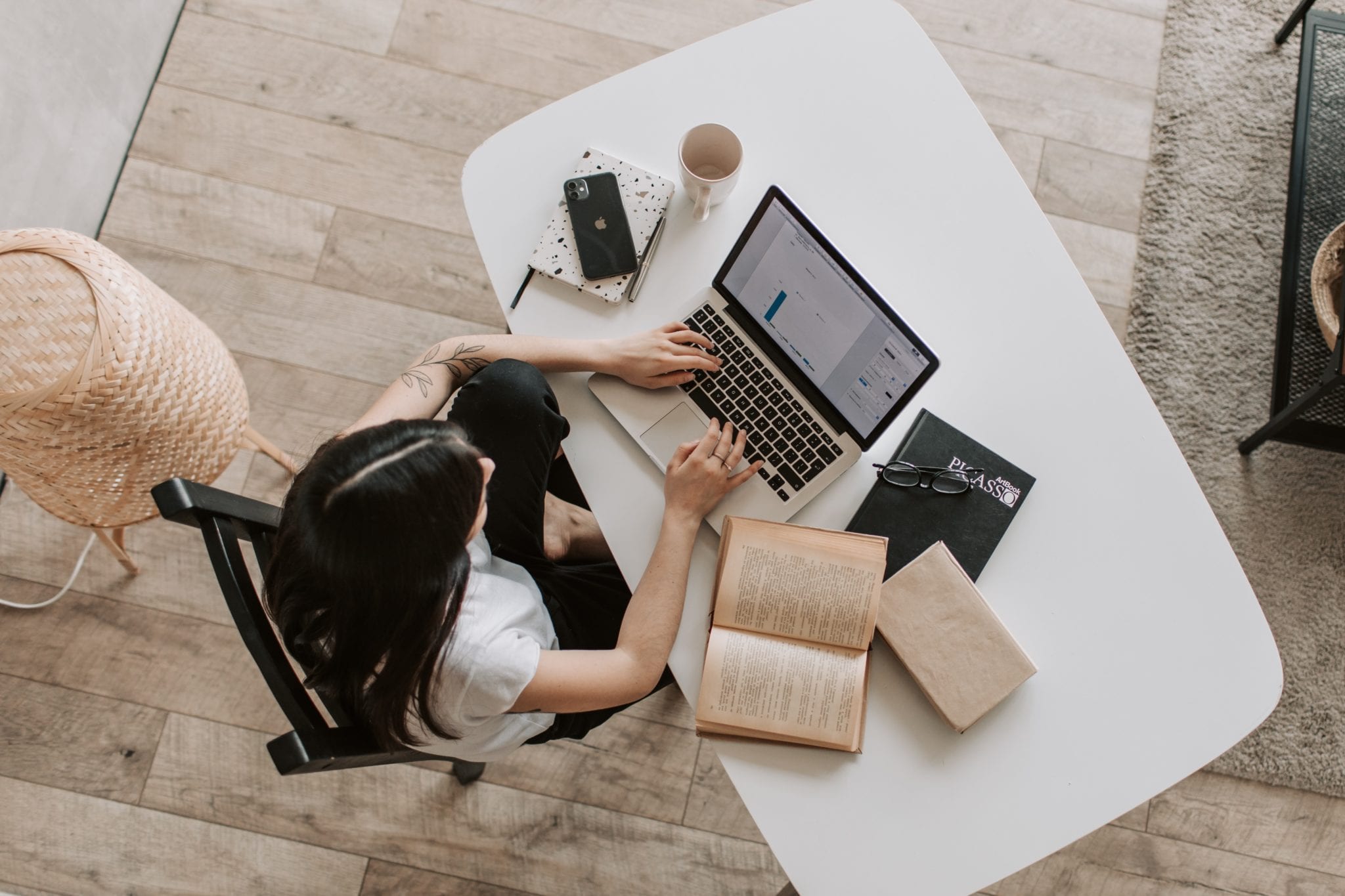 Working from home has created a need for rethinking our spaces — especially if you're living in a smaller apartment. Read on to discover 8 small office ideas for your Chicago apartment.
8 Tips for Maximizing Small Office Space in an Apartment
Even if you're working with a small space to build your home office, there are plenty of tips and hacks that you can use when designing your space.
When looking to build your small office space, take note of all the empty and unused spaces in your apartment that could double as office space. For example, if you have an extra closet that could be turned into a home office, consider setting up your work space in there. A closet office definitely has its perks, like being able to just shut the doors after work and not having to worry about a messy desk.
Have a weird nook or some extra dead space in your home? Position your workspace there. You could keep the wall color the same color as what's already in the space to make it flow nicely, or if you're a fan of bold accents, try adding some wallpaper or painting that section of the wallspace to help block off your work zone. And if you have an option to position your workspace in front of a window for some extra natural light during work hours, even better!
When contemplating how to make the room flow with an added workspace in the mix, think about investing in a floating desk or a ladder desk. You could also even create a floating console table along a wall that doubles as a living room focal point and desk all in one.
Multipurpose furniture is key when it comes to working with a small space for your home office. Consider utilizing your dining space as an extra workspace. You could also pull up a chair and set up your laptop behind the sofa table. And if you have an entryway, consider using that console table as a dual-purpose workspace as well.
If you're completely out of wall space and have nowhere else to turn, look into investing in a C-table for your couch. A C-table is a side table that resembles the letter C and fits just over the arm of your sofa or on the side of a bed. These versatile tables are perfect not only for setting up your laptop, but they're also great for food and drinks too.
When shopping for a desk for your small space, leggy furniture is your friend. This type of furniture includes pieces with slender, exposed legs that helps to reduce visual clutter by allowing the room to feel less cramped and more breathable.
Now you have a desk, but where do you put all the extra stuff? Consider adding floating shelves above your workspace and snag some neutral-colored or patterned boxes to store your not-so-pretty paperwork and office supplies. When decorating the floating shelves, mix up the boxes with art pieces and framed prints to give it a more curated vibe.
Last but not least, when looking to maximize your small office space always try to keep your workspace clear of clutter. When living in cramped quarters, every little thing left out can add a lot of visual clutter. Keeping things tucked away in their homes will make you feel more at ease and have the headspace to get to work on things that really matter.
How Luxury Living Chicago Realty Can Help if You're Looking to Upsize
Even if you live in a small apartment, you can always find ways to set up a workspace in your home. But if you're finding yourself needing a little extra room lately, we are here to help.
Luxury Living Chicago can help you find the perfect home upgrade when you feel you just need a little more space for the new life at home adjustment. Connect with one of our experienced leasing professionals today to find your perfect Chicago apartment.
Follow Us on Social
YOUR INSIDE LOOK AT WHAT'S NEW ON IG
View on Social
About Us
At Luxury Living, we define "luxury" as a quality of life. Luxury living may mean having a home-office with breathtaking views from your apartment's floor-to-ceiling windows, or being within walking distance to your favorite restaurants and activities. Whatever luxury means to you, let us help you find it.
Learn More
Contact Us