A Mid-Year Update: 2016 Chicago Apartment Guide
June 8, 2016 | By JD Eaton
Reading Time: 2 Minutes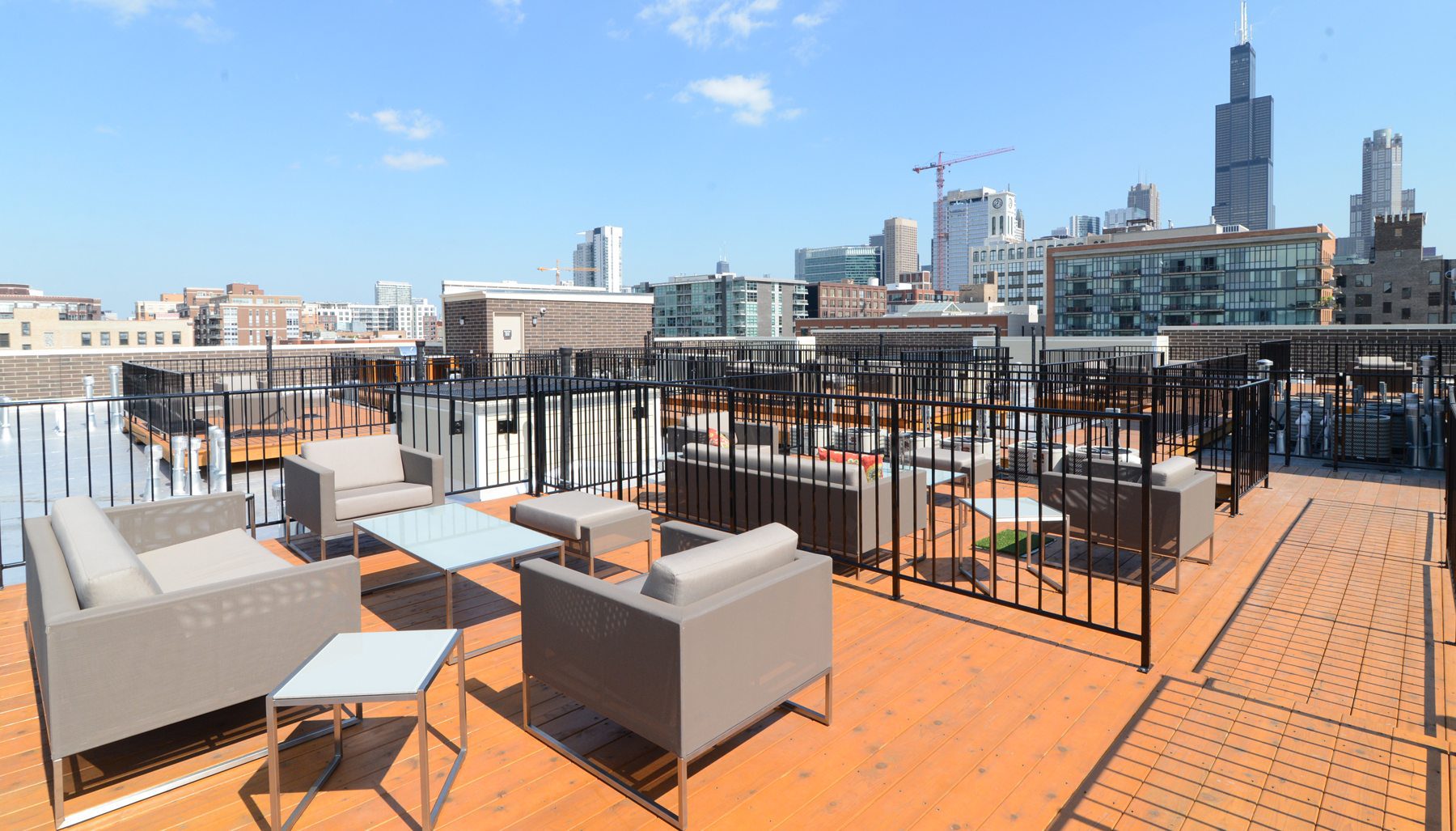 Back in December, we released a comprehensive apartment guide of the luxury rental inventory coming to market in 2016. Now we are checking in on the properties' progress and sharing details about these new Chicago apartments.
While many have expressed concerns about overbuilding, multifamily developers aren't showing any signs of slowing down soon. If pricing is any indicator, management companies are feeling comfortable with their occupancy rates and the new inventory is being absorbed. Expectations of extensive amenities and high-quality finishes have been fully met and more luxury developments continue to be announced in neighborhoods outside of the downtown core.
Here are some highlights of the building updates across Chicago's neighborhoods:
West Loop
Madison Throop Place and Jackson Throop Place have completed construction and are almost completely leased up. The West Loop apartments include a reserved parking spot in the rental price and each building has a few two bedroom apartments available, as the buildings are over 90% leased since opening this spring.
River North
After opening in February, Wolf Point West has had major leasing success with their brand new River North apartments. The building has been doing so well the building's development partners will now build a second rental tower instead of the previously planned mixed-use tower.
The Loop
Marquee at Block37 officially opened their doors on June 1st, after pre-leasing apartments from a leasing center in the shopping mall beneath the property.
Over at Michigan and Lake, the first residents have moved into MILA, which opened at the beginning of May. These luxury loop apartments feature great amenity spaces with a prime rooftop pool, extensive fitness center, beautiful landscaped outdoor spaces complete with a movie screen and concierge-style services including room service, valet parking, and other on-demand requests.
South Loop
One Triple Three has been renamed as 1333 Wabash and is pre-leasing South Loop apartments out of their leasing center next door for September move-in dates. The property's floor plans are spacious and pricing is very competitive with one-bedrooms starting at $1815, one bedroom plus dens at $2233 and two bedrooms at $2750.
Logan Square
Logan Square's first luxury apartment community, L, has enjoyed a fast-paced lease-up. Residents have already begun moving into the amenity-focused building, with more move-ins set for June and July. The property recently launched a unique "Rent By The Room" program, for renters interested in co-living in Logan Square in the building's furnished three bedrooms.
The building at 2501 W. Armitage has been named MODE and is expected to begin pre-leasing this summer.
For detailed information about the 21 new apartment buildings and 3400+ new units coming to market in 2016, download our comprehensive summary and learn about each property's unit mix, amenities, and pricing. Get the guide by following the link below.
Follow Us on Social
Apartment Experts
Spend less time apartment hunting, and more time living. Luxury Living is a complimentary service to make your apartment search easier, and even fun. Whether you're new to the city or simply in need of a change, we are here to help.