A Resident's Guide to Living in Uptown
June 13, 2018 | By Erin Gallagher
Reading Time: 6 Minutes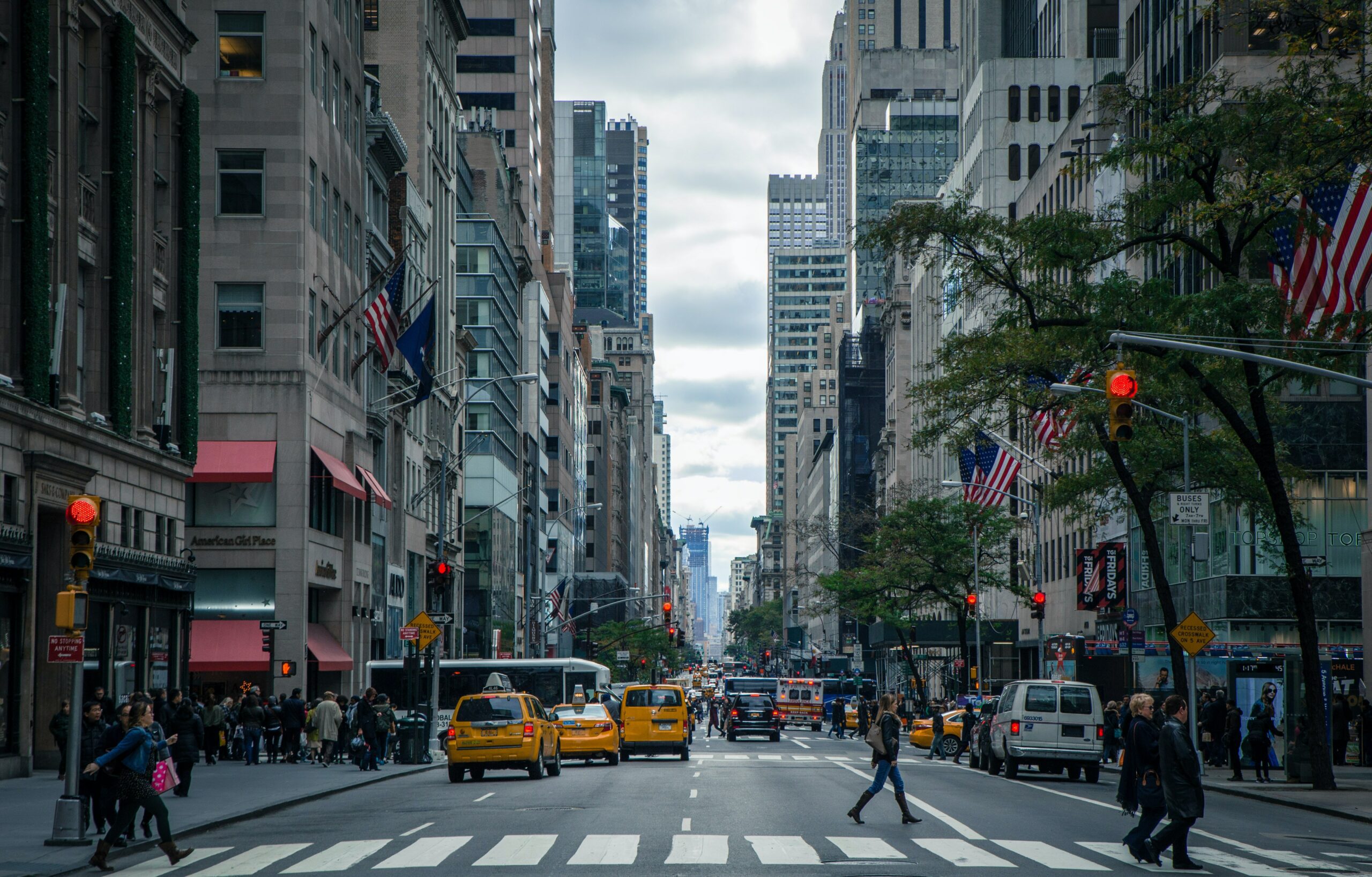 Dining, entertainment, nightlife, and culture: Chicago's booming Uptown neighborhood has all of this and more. The mix of contemporary flair and rich history creates the perfect combination for a living environment full of character. Dating back to the 1920s, Uptown was known for its entertainment district and shopping. The neighborhood has since undergone several changes that have shaped the area into what it is today. If you're interested in learning more about Uptown, look no further as we have rounded up some of the neighborhood's highlights!
Things to Do in Uptown Chicago
Uptown has plenty of fun and diverse activities that make for a memorable outing. You will definitely be coming back to Uptown after spending some time in this booming neighborhood.
Start the day off with a cup of coffee at Heritage Bicycles, a bike shop and cafe. Try a lavender latte or a warm chocolate pretzel! Of course you can't have coffee without donuts; pick up a matcha inspired donut at Uptown Donuts. Don't convince yourself otherwise, you deserve a donut.
If you find yourself in Uptown on a warm, summer day, head over to Montrose Beach with your favorite canine friend. This Chicago dog beach is filled with furry pooches alike who love to get some R&R in the sand.
Uptown also has a unique shopping district. Check out Foursided, a classic gift shop that outdoes the typical gift card every time. You're sure to give a memorable present from their collection of customizable posters and prints, witty and trendy greeting cards, custom framing, jewelry, booze-inspired gifts and more.
After having dinner at one our recommended Uptown restaurants, hit the nightlife scene for an evening like no other. You can begin your night at the Argyle Night Market. Here, you can find eclectic bites, live music, and artisanal goods in the heart of Chicago's Asian Marketplace on Argyle Street.
If you're looking for more live music, catch a show at the Aragon Ballroom. This concert hall delivers on two levels: design and music; and the artists will surely not disappoint as Leon Bridges, 5 Seconds of Summer, James Bay, and Ben Howard plan to perform here in the Fall 2018 season.
Before going to the Argyle Night Market or Aragon Ballroom, grab a drink at Chicago Magic Lounge. This old commercial laundry building has been transformed into a unique space that offers handcrafted cocktails.
Taste the City at These Uptown Chicago Restaurants
Not only is Uptown full of exciting activities, it also features one of the coolest dining districts in Chicago. There is something for every appetite in this neighborhood; be sure to show up hungry!
If Sunday brunching is a part of your weekly routine, head over to m.henry for an afternoon on the garden patio. Try the Breakfast Bread Pudding, the Smoked Salmon Rotolone, or the m.henry Reuben. The Bongo Room also offers a unique brunch, featuring menu items such as Chocolate Tower French Toast and Roasted Pork & Chile Con Queso Benedict.
Uptown also has a notable Vietnamese restaurant scene with Tank Noodle coming out as number one. They present a broad array of Vietnamese food ranging from pho to spring rolls to stir fry. It is said around Chicago that Tank Noodle is one the best places to eat authentic, Vietnamese cuisine!
You can try eclectic Ethiopian food at Demera where they guarantee the freshest, high-end ingredients. The authenticity of this restaurant starts with the delicious appetizers and ends with the genuine Ethiopian coffee beans. You can always have a good time at this restaurant, especially since they don't use utensils!
Head Out for the Night to These Bars in Uptown Chicago
For your next night out on the town, go check out what the bars in Uptown have to offer. You'll find everything from jazz clubs to craft breweries that won't hurt your wallet.
The Holiday Club offers a fun 50's vibe accompanied with a vintage photo booth that prints out black and white photos. After spotting the gold sign out front, go inside to Indulge in the $5 dinner deal everyday
For a fun-filled evening, head over to Uptown Arcade Bar and play some of your childhood favorites. All the games are free after buying one of their hand crafted cocktails! You can also bring your food here and eat at the picnic tables provided.
A neighborhood classic hangout is Green Mills. This bar dates back to when Al Capone used to run Chicago, and, you can still find some of his artifacts here. Make sure to stop by to listen to the famous live jazz.
At the Bar on Buena, you can get a taste of different beers, wines, and whiskies. This neighborhood bar has weekly specials like the Wednesday mac & cheese event.
The Fat Cat in Uptown may look like an old establishment on the outside, but, once inside you can see that it's a modern bar. They offer games for large groups such as pool, shuffleboard, and giant jenga.
Looking for Apartments in Uptown Chicago? Check These Out
From the lifestyle activities, to dining, to nightlife, it's easy to say that Uptown provides the perfect living environment. You can start your life in Uptown at a boutique apartment building or a luxury high rise, either way, Luxury Living Chicago Realty can help you find your best fit.
Viridian on Sheridan offers spaces with smart technology features and stunning lake and city views. You can choose from an open-concept one, two, and three bedroom apartment. A penthouse amenity level helps you relax in a green space decorated with grills for your convenience.
You can find one of the best rooftop pools at The Montrose in Uptown. This building is conveniently located right by the red line and local attractions like the Green Mill and Montrose Beach. These modern flats can be rented as a studio, one bedroom, or two bedroom space equipped with private patios, floor to ceiling windows, and much more.
For a bit of history in the heart of Uptown, check out the Stewart School Lofts. This 1900 Elementary School turned apartment community offers floor plans ranging from studios to three bedrooms. You can still find the original charm of the school here as the original hardwood flooring still stands as well as the chalkboards.
The Lawrence House gives you the hipster vibe you might be seeking. Studio and one bedroom apartments will be available now through August featuring Smeg appliances, a fitness facility and boxing center, and a community green space. The building also has a lobby dive bar, Larry's, and a coffee shop provided by Heritage Outpost.
For state of the art apartments, check out Sheridan Plaza. The newly remodeled one and two bedroom units are decorated with sparkling bathrooms, stainless steel appliances, and a vintage charm. Though the units appear to me modern, the building actually dates back to the roaring twenties. You can relive the excitement of that time in the building lobby where the original fountain and decor is present.
Eight Eleven Uptown offers a new and modern residence in vintage Uptown. This new building includes an expansive pool deck, convenient location at Montrose Beach, and spectacular views of the lake. You can choose from a studio up to a two bedroom unit. Check out more studio apartments in Uptown here.
If you're in the market for a new Chicago apartment and want to explore Uptown more, contact Luxury Living Chicago Realty to find your perfect match.
Follow Us on Social
Apartment Experts
Spend less time apartment hunting, and more time living. Luxury Living is a complimentary service to make your apartment search easier, and even fun. Whether you're new to the city or simply in need of a change, we are here to help.