Ask An Apartment Expert – Moving Tips
April 18, 2016 | By JD Eaton
Reading Time: 2 Minutes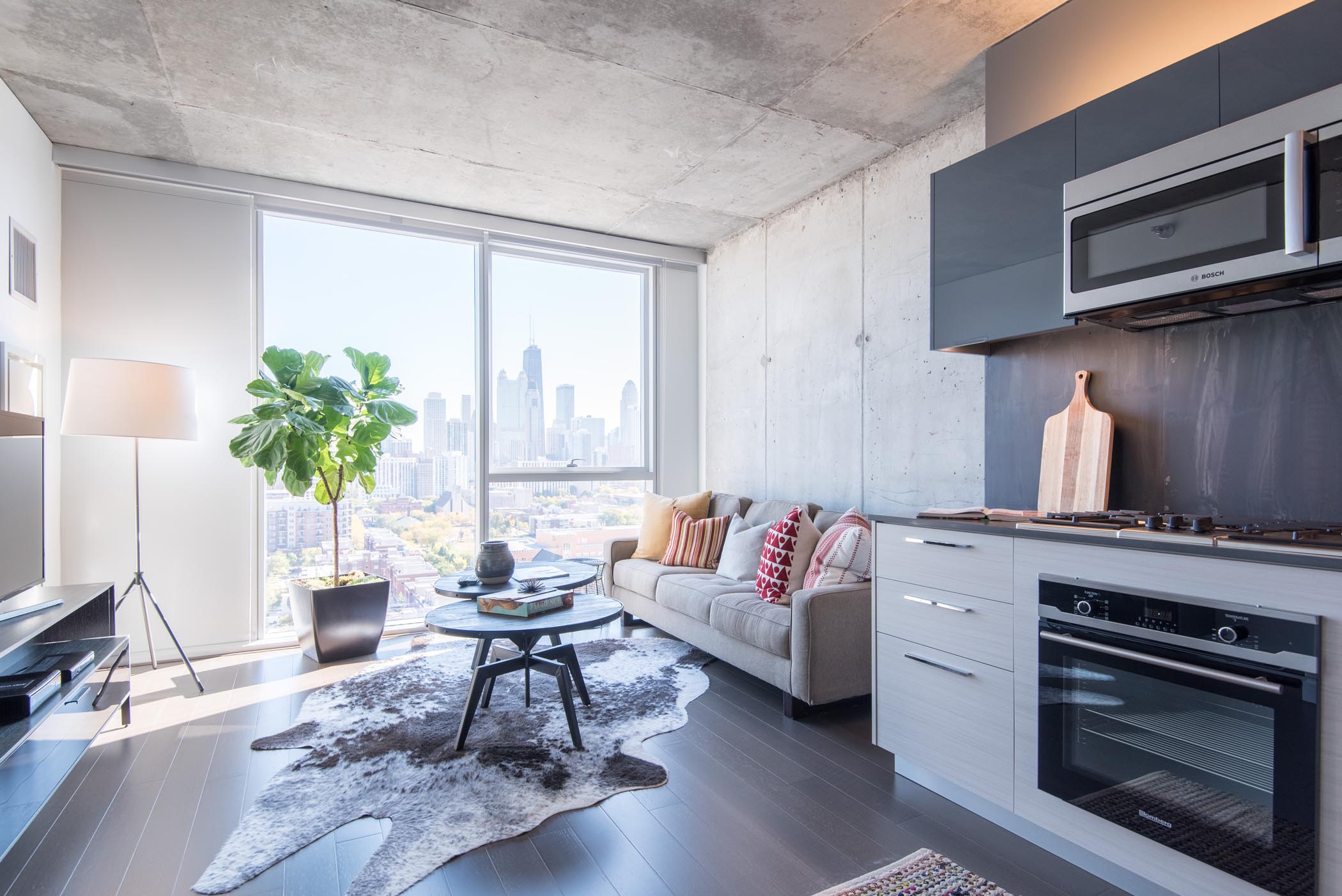 Looking for answers about the apartment search process in Chicago? Our "Ask An Apartment Expert" series will delve into the specific details to answer questions about each step of finding a new home. This edition is about moving tips and tricks.
Q: What kind of advice do you have for someone moving to a new apartment in Chicago? 
Moving to Chicago, within Chicago, or in any big city can be a stressful experience. However, one of the benefits of living in the city is having an ample selection of services to assist you. I learned many lessons in my past moves here and am happy to share them.
My first (and most important) piece of advice is to hire professional movers. The first three times I moved in Chicago, I didn't hire movers. After each move, I swore I wouldn't try to do it myself again, but it took three miserable experiences to make me follow through. Even when I was moving into a ground-floor unit, the process was exhausting. But my most recent move was amazing- all I really had to do was pack and unpack.  Most moving companies in Chicago will even come early to pack your things and take furniture apart.
Another tip- start preparing early. Three or four weeks before your move date is not too early. Start packing the things that you don't use often, like the kitchen gadgets that your mom got you for Christmas. If you have a large collection of t-shirts and sweatshirts, try using them as padding to pack up your glassware. Unless you're having a big party before you move, wrap up that set of eight margarita glasses in some sweatshirts. Doing a little bit of work at a time will relieve the stress and pressure of moving day.
If you can pile your boxes and things in one spot, then you can do some heavy-duty cleaning in the other areas. This will cut down on the work you have to do post-move. While management companies differ in their policies for the conditions that you leave the apartment in, it's always a good idea to do one more sweep or vacuum after the dust from moving has settled.
If you're moving to Chicago for the first time, check out our Relocation Guide to get answers about downtown apartment search protocol, how much to budget for rent, and neighborhood information.
Follow Us on Social
YOUR INSIDE LOOK AT WHAT'S NEW ON IG
View on Social
About Us
At Luxury Living, we define "luxury" as a quality of life. Luxury living may mean having a home-office with breathtaking views from your apartment's floor-to-ceiling windows, or being within walking distance to your favorite restaurants and activities. Whatever luxury means to you, let us help you find it.
Learn More
Contact Us