Austin vs Chicago: What to Know Before Moving
June 5, 2020 | By Lindsay Smith
Reading Time: 3 Minutes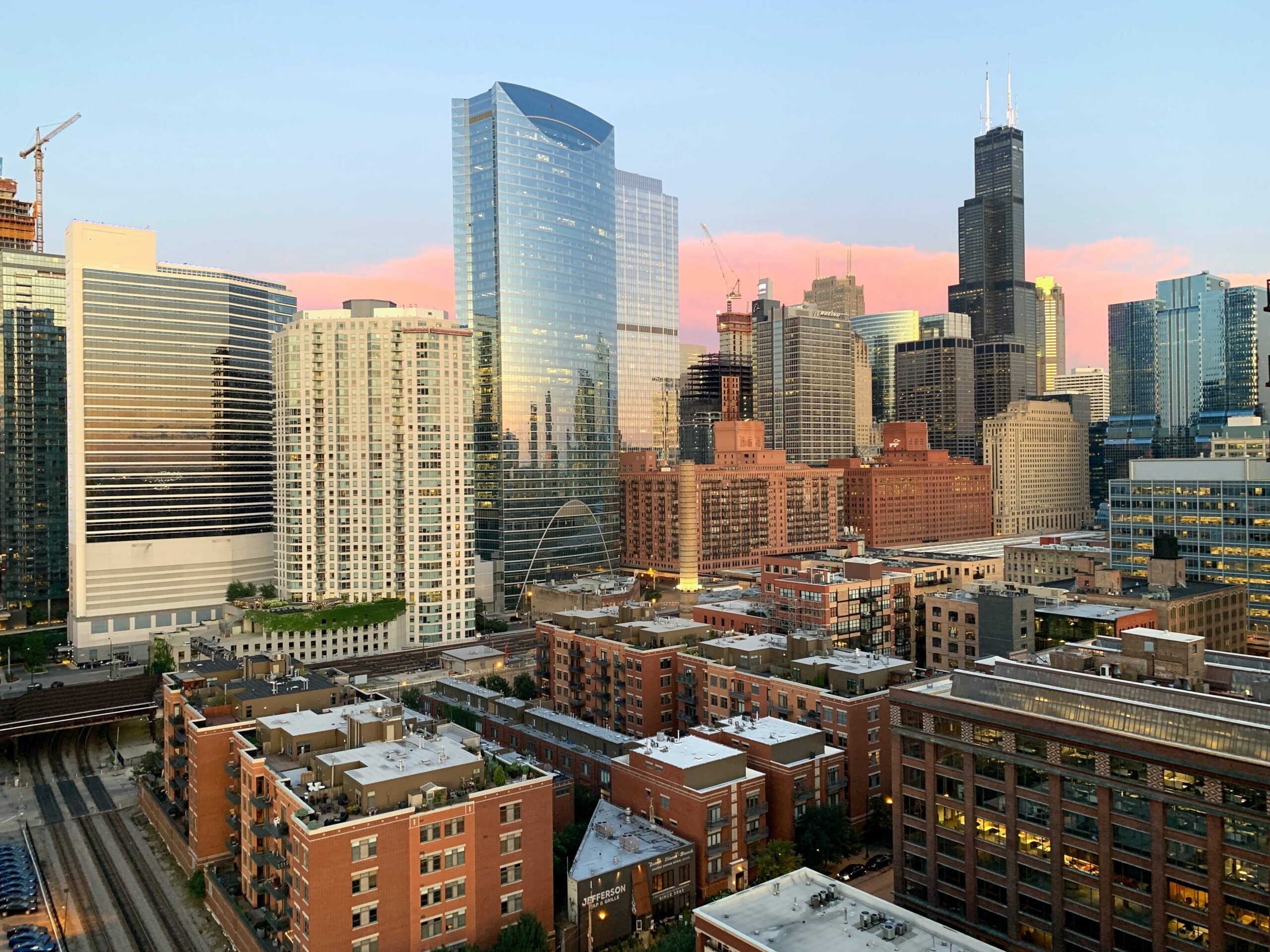 Moving from Austin to Chicago is a big step. To help ease the transition, we've created a list of things to do and see, places to shop, and restaurants to try here in the Windy City!
What To Do and See in Chicago
Austin is the capital of live music, and there's definitely no shortage of that here! With Chicago being the third largest city in the U.S., just about every artist you can think of performs here at The United Center, Millenium Park, or other local venues.
In the summer, make sure to grab a hotdog and beer at a Cubs game in Wrigley Field or go explore the Lincoln Park Zoo with friends and family.
Chicago's architecture is known worldwide – and there's nothing like seeing it from all three branches of the Chicago River. That's why you have to take an Architecture Boat Tour to see some of the most famous Chicago landmarks.Rooftop bars are big in Chicago because of all the incredible city views, so it's no question that you have to soak in the views at Cindy's on a Saturday night.
Best Shopping Spots in Chicago
Chicago is ranked as one of the top cities in the U.S. for shopping, so finding new clothes won't be a problem here.
When you're ready to hit up the shops in Chicago, The Magnificent Mile ('Mag Mile') is the place to go with nearly 500 shops along Michigan Avenue. Nordstrom, Saks Fifth Avenue, Loft, Anthropologie, Gucci, and Michael Kors are just a few of the many premier stores.
Also along Mag Mile sits Water Tower Place, a 9-story mall with nearly 10,000 reviews! This is a great pick if you're looking to make an afternoon of perusing shops. And if you're not shopping at either of those spots, there are plenty of boutiques in Lincoln Park, Gold Coast, and Wicker Park to explore!
Restaurants and Coffee Shops You Must Try
When moving to Chicago from Austin, you may miss a few of your favorite brunch or dinner spots. Don't worry, there are plenty of amazing restaurants, coffee shops, and bars throughout Chicago that will easily become your go-to's.
There are two things that are a must here in Chicago. One is deep-dish pizza from Giordano's or Lou Malnati's. Two is a Chicago-style hot dog from a ballgame or any local dive, including Chicago's Dog House on Fullerton and Wrigleyville Dogs.
If you're a fan of beefy sandwiches, you have to try an Italian Beef at Portillo's or Al's Italian Beef!
Do-Rite Donuts is the place when looking to grab a quick, sweet morning bite. Their Buttermilk Old Fashioned Donut is what locals rave most about!
Coffee is what keeps us going in Chicago, so there are plenty of coffee shops to try out downtown and in surrounding neighborhoods that you have to visit! Some of the most well-known and highly-rated are Intelligentsia, Sawada, and The Wormhole.While moving from Austin to Chicago is new and exciting, finding a new home can be tricky. Let one of our experienced brokers at Luxury Living help you in your search to find your perfect place!
Follow Us on Social
YOUR INSIDE LOOK AT WHAT'S NEW ON IG
View on Social
About Us
At Luxury Living, we define "luxury" as a quality of life. Luxury living may mean having a home-office with breathtaking views from your apartment's floor-to-ceiling windows, or being within walking distance to your favorite restaurants and activities. Whatever luxury means to you, let us help you find it.
Learn More
Contact Us