Average Square Footage of Downtown Chicago Apartments
October 29, 2020 | By Aaron Galvin
Reading Time: 2 Minutes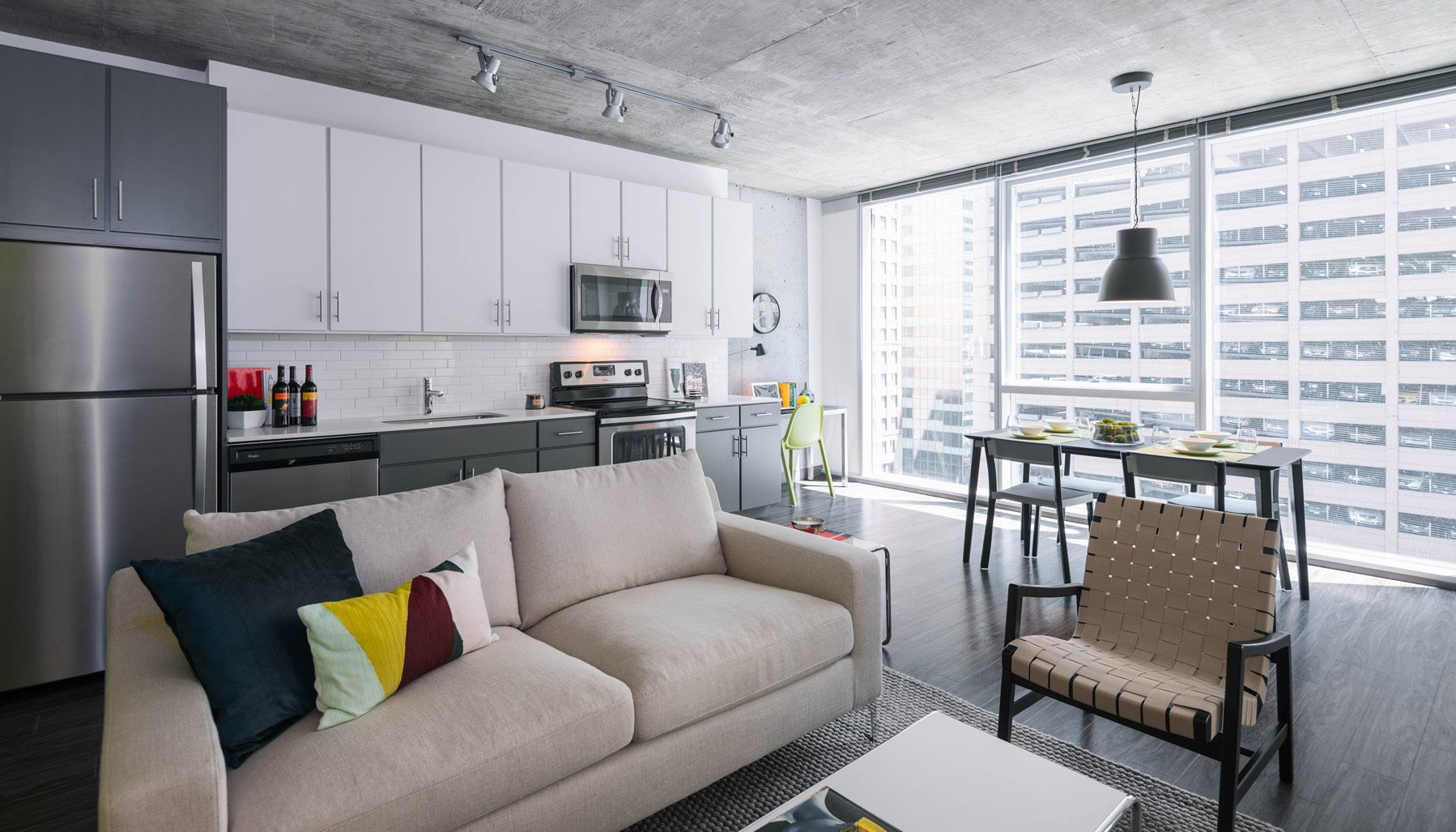 When searching for downtown Chicago apartments, many renters are concerned about square footage. While renters should definitely know the square footage of an apartment, they should keep in mind how large an apartment feels will depend on the layout and flow of the space.
For example, it's not uncommon for a 700 square foot one bedroom to feel larger than one marked at 850 square feet within the same building. Hallways, closet space, open concepts, and window placements play a huge role in the perception of space.
So next time you start looking for an apartment, be aware of square footage, but don't make it the starting point or a number that you are unwilling to look past.
How is Apartment Square Footage Measured?
Measuring the square footage of an apartment in Chicago is unregulated. No national standard actually exists. There are a few different ways to measure an apartment and they are all based on the architect's methods.
Some architects measure from the interior wall and others from the center of the wall shared with another unit. While this doesn't sound like a big difference, it can easily add 10 square feet to an apartment's size, but it's not an actual livable space.
Some architects measure only "livable" space (i.e. bedroom, living room, hallway), but not bathrooms, kitchens or closet space. This usually scares a client when they hear a one-bedroom is only 600 square feet, but when you factor in every space it's really more like 800 square feet.
Some architects will include the balcony or other outdoor space. This method makes the unit appear much larger on paper, but really it's smaller.
Not only does Luxury Living Chicago Realty work with thousands of renters every year, we are also an industry leader in data collection and analysis. The average square footage of luxury downtown Chicago apartments is as follows:
Studios: 551 square feet
Junior one bedrooms/convertibles: 666 square feet
One bedroom: 789 square feet
One bedroom plus den: 884 square feet
Two bedrooms: 1,108 square feet
Three bedrooms: 1,623 square feet
When you're looking for a new apartment, don't obsess over square footage until you take a tour. Keep an open mind and you'll probably be surprised. If you're looking for guidance, the Luxury Living Chicago Team would be glad to help!
Trying to keep your apartment search organized? Click the button below to download our Apartment Tour checklist.

Editor's Note: This post was originally published in July 2014 and has been updated for freshness, accuracy, and comprehensiveness. 
SaveSave
Follow Us on Social
Apartment Experts
Spend less time apartment hunting, and more time living. Luxury Living is a complimentary service to make your apartment search easier, and even fun. Whether you're new to the city or simply in need of a change, we are here to help.