The Best Bars in Uptown, Chicago
June 16, 2018 | By Erin Gallagher
Reading Time: 2 Minutes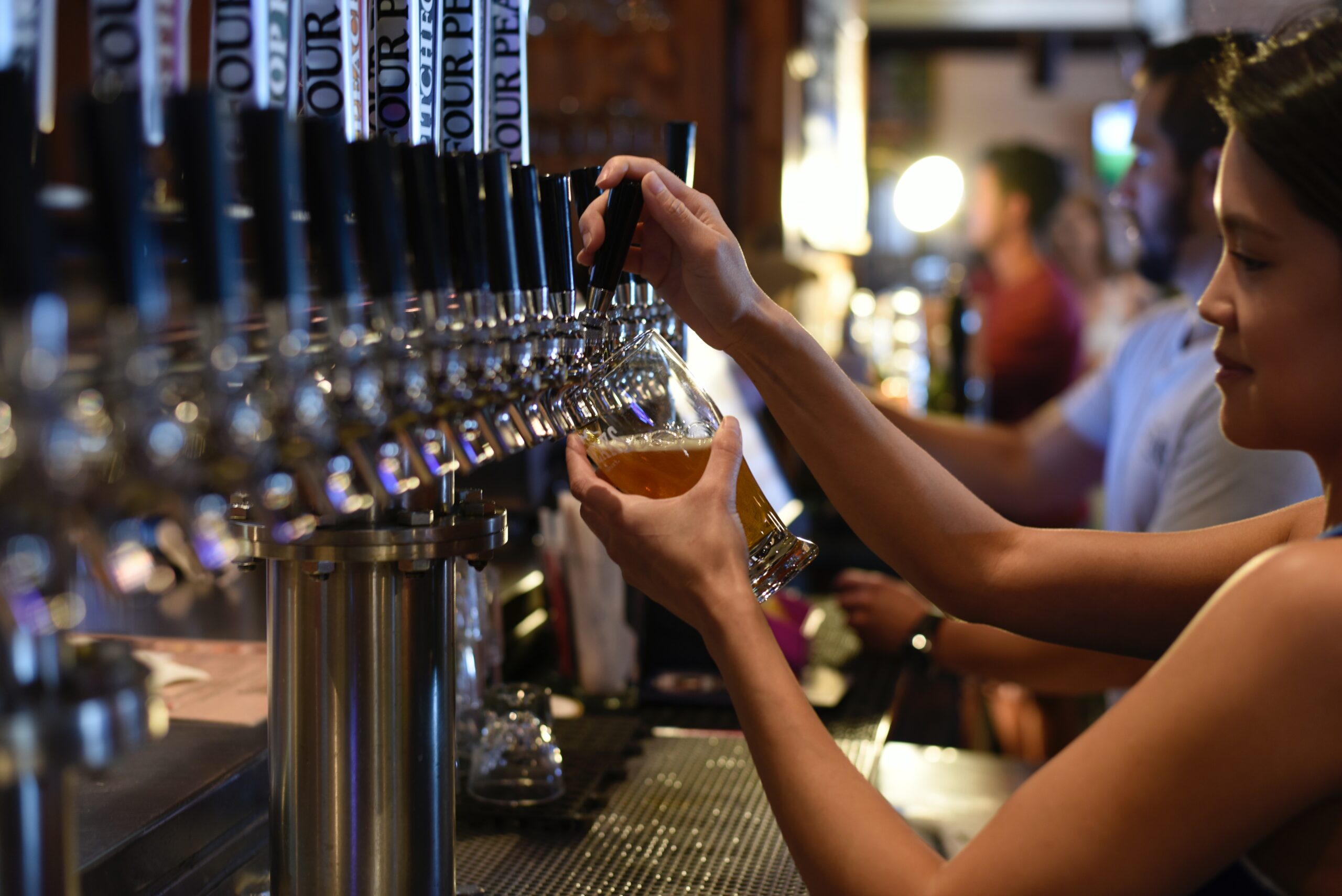 After spending $15 on well-drinks and listening to the same top 100 hits time after time in Chicago bars, it's understandable if you're looking for a breath of fresh air. We've compiled a list of the best bars in Uptown Chicago, check it out!
This Uptown nightlife spot boasts chef inspired American fare and wide selection of beverages ranging from craft beer to spirits. The Fat Cat is a great place for large groups as they offer activities such as Pool, Shuffleboard, and Giant Jenga. Two outdoor patios give you the chance to take in the summer air while indulging in a $5 Bloody Mary or Mimosa at Sunday Brunch.
Where: 4840 N. Broadway Avenue
Travel back in time and check out Al Capone's old stomping grounds at Green Mill Cocktail Lounge. The owner, Dave Jemilo, refurbished the bar in the 1980s but still kept its momentous character. Monday-Saturday, jazz bands play their rhythms into the early morning. Make sure to find Capone's old booth, strategically placed where he could keep watch on both doors in the 1920s.
Where: 4802 N. Broadway Chicago
If you like exploring new flavors and possibilities, check out the 23 beers on tap, 10 wines by the glass, and 300 whiskies at the Bar on Buena. This neighborhood bar is reminiscent of the cafes of Europe with a grunge twist. Not only do they have a wide selection of beverages, but the food never disappoints either. Eat your heart out every Wednesday at the all you can eat mac & cheese event.
Where: 910 W. Buena Ave
Look for the shimmering gold sign out front of the Holiday Club bar. This 50's diner exuberates a swanky ambiance. Most visitors keep coming back because of the fun, vintage photo booth that prints out black and white pictures. They serve up comfort food and cocktails with $5 dinner deals everyday until 10pm.
Where: 4000 N. Sheridan Rd.
This neighborhood bar is not your typical hangout. As you walk through the bar, you find yourself in a warehouse full of arcade games like PacMan and Missile Command. These vintage arcade games will remind you of your childhood while you sip on a hand crafted cocktail. Don't be afraid to bring your own food as there are picnic tables available for your convenience!
Where: 4830 N. Broadway
Ready to get all of the details about living in Chicago's Uptown neighborhood? Click the button below.

Follow Us on Social
Apartment Experts
Spend less time apartment hunting, and more time living. Luxury Living is a complimentary service to make your apartment search easier, and even fun. Whether you're new to the city or simply in need of a change, we are here to help.